Have a nice day! Today I will show you my new drawings. I hope that someone will like them :-)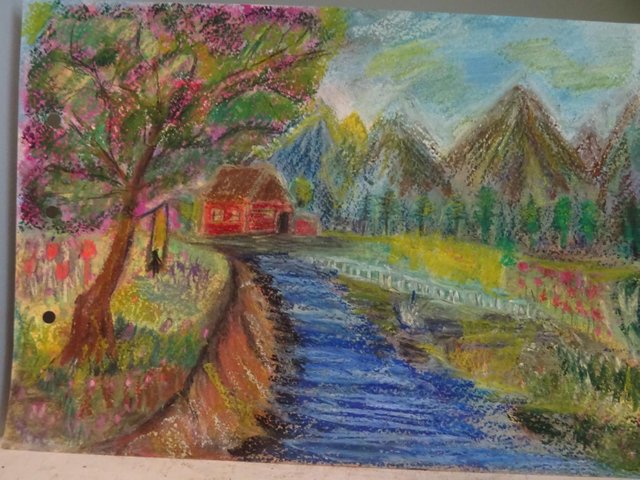 Here I wanted to draw a small ravine and a tree standing alone at the top of it.
I don't do pencil sketches, I draw on a whim. I never know what will happen in the end. Thoughts come only in the process of work.
And it all began with this picture. I forgot to tell you this is a pastel landscape. On photos some what chalks even in sight :-)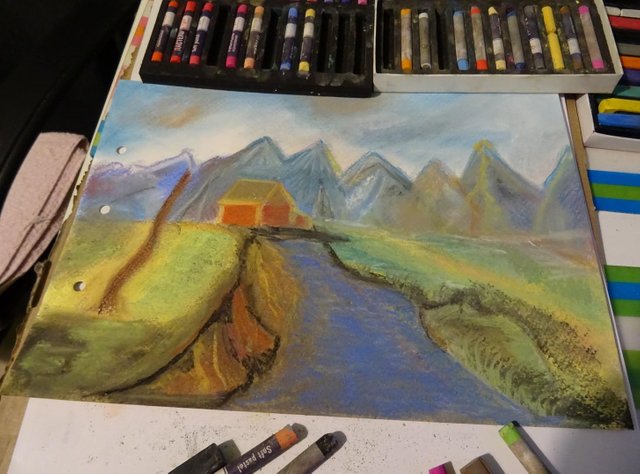 I'm still learning to draw mountains. I like to make them colorful, and the tops of the mountains sharp.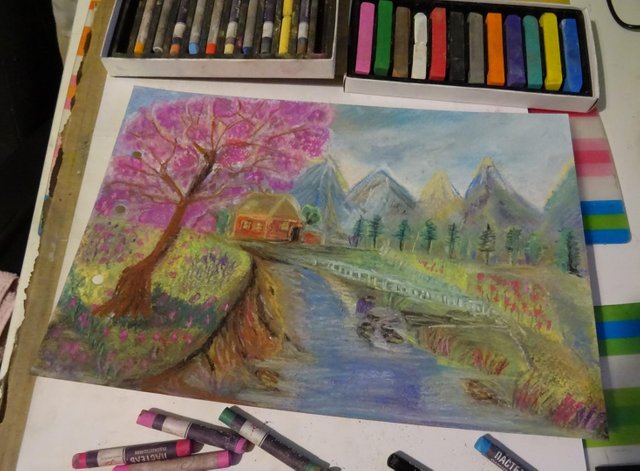 Tree initially made a shining, similar on Sakura, but my cousin why something it not appreciate.
And what do you say?
Thank you for supporting my new work! I would be very grateful to anyone who will leave in the comments of their opinion and criticism of my style or some of my drawings.
Your criticism will help me develop in this art form, grow and learn, work productively and hone my skills.
And then I decided to paint a peacock. Although now I think that the background should be slightly brighter. Although it's a matter of taste.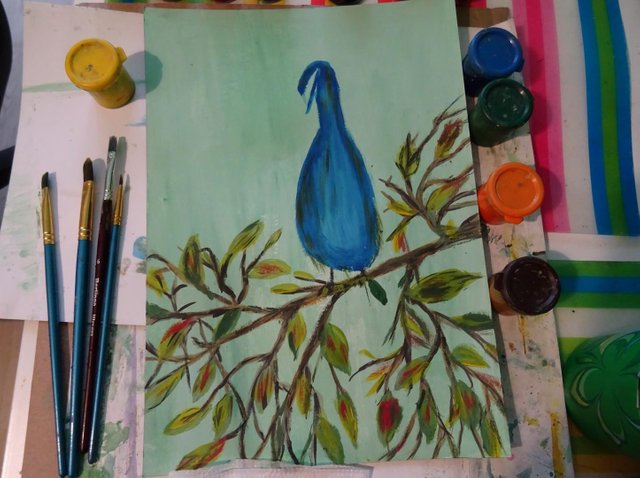 I have a peacock sitting on a tree branch, he's not big, but quite small :-)
Although it's tail is fluffy and bright.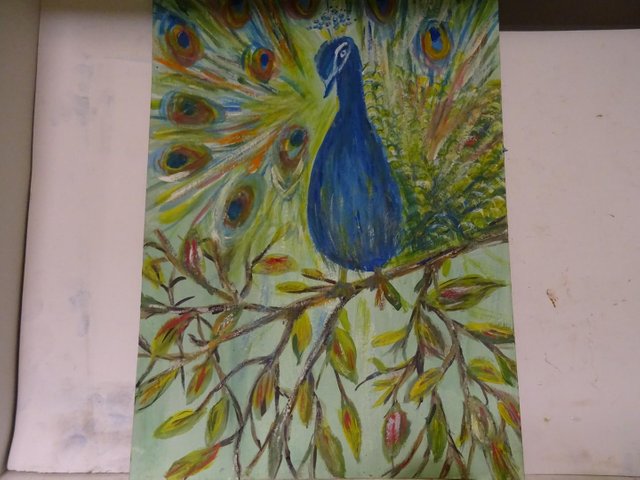 The result was this funny peacock.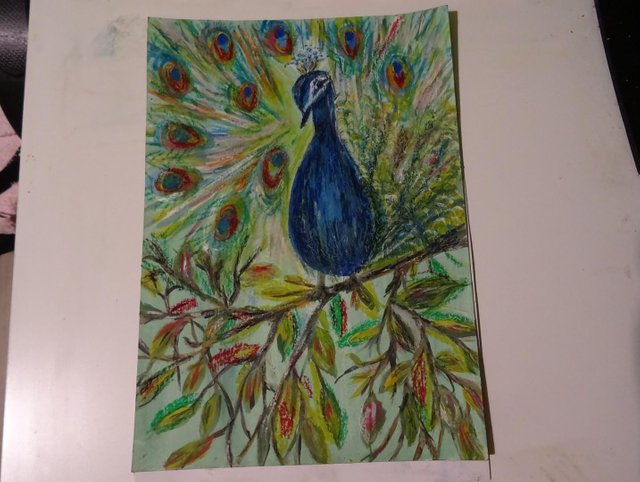 However, I like to draw more landscapes. I made this one with gouache.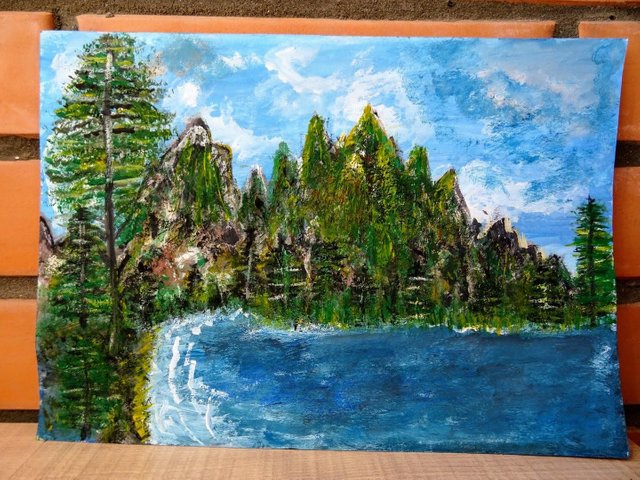 This time I wanted to draw pine trees and mountains all wrapped in greenery.
I like these secluded corners of nature. Silence around, only here and there heard the cries of birds and their melodious singing.
And once I decided to draw a lake with swans. However, the swans while was not very interesting.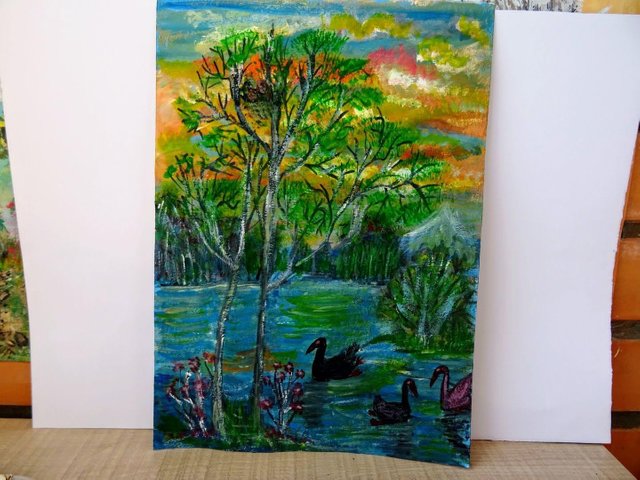 And a few days ago, I wanted to draw this urban landscape.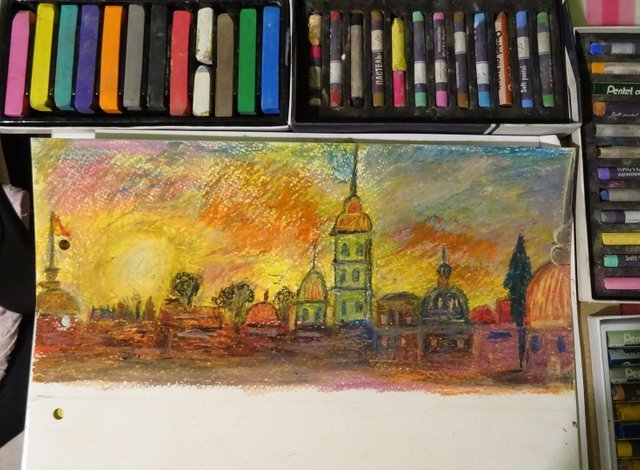 I think some things are getting a lot better. What do you think?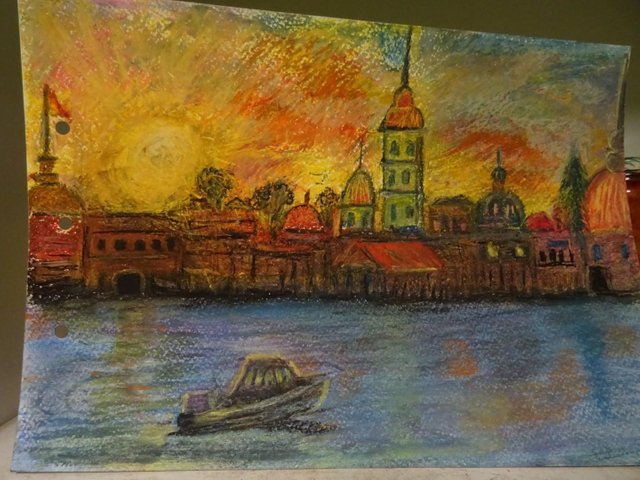 I would be very grateful for your comments and criticism of my work.
I wish you all creative inspiration and good mood!
---
Thank you for Your attention and visit. I appreciate Your feedback and comments. I wish you luck and have a nice day!
Best wishes,