Seeing as the weather today is absolutely rubbish, I thought I would try something a bit different. I picked this fuscia from one of the plants outside and brought it indoors for a bit of a studio session.
I've not really done much in the way of studio stuff but wanted to practice both setting up some lighting stuff and doing some focus stacking. This image is a stack of 5 different images at different focal lengths with my Sigma 105mm macro lens. Each image in the stack was shot at f11 and then the final image was merged together using Zerene Stacker. This lets you get the whole image pin sharp from front to back. Then I did a bit of clean up in Photoshop and composited a 6th image in to get the refracted second fuscia in the big water drop.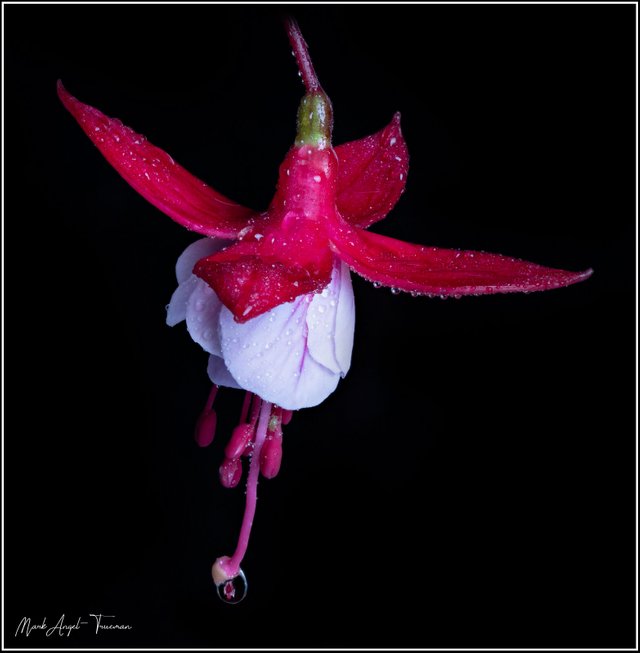 Can you spot the little stowaway?
My mini-studio was set up with an octagonal softbox with speedlite to the right and above of the flower and then a speedlite with a snoot to the left just to direct a bit more light onto the stamens underneath as they were a bit too dark in the shadow of the petals. Added a bit of white paper underneath for some extra fill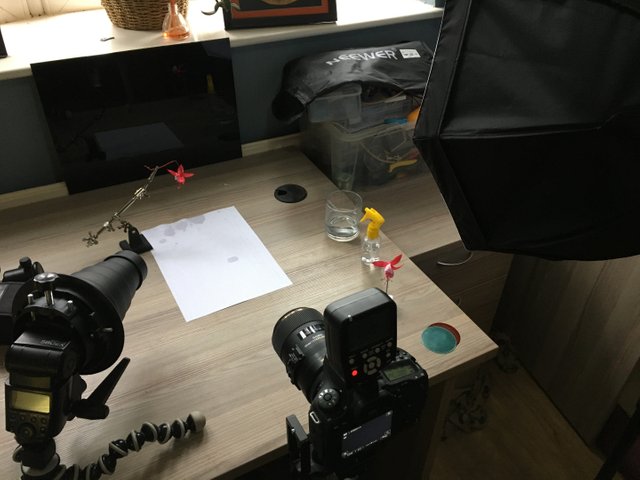 I think my next attempt will be something more high key, maybe a pastel rose on a white background instead of black.
Thanks for reading
Mark