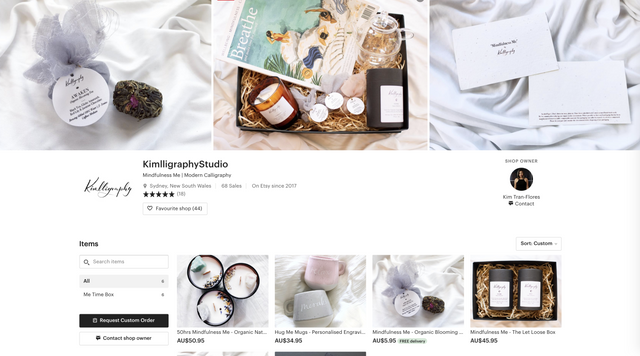 My client had a pre-existing black and white logo, but she wanted to add some colours to her brand that reflected her values and message, that she could use on social media and in her collateral.
Firstly, I sent her a few questions regarding her style, brand values and mission, competitors, and other relevant preferences. Based on those responses, I pulled together three moodboards for her to review.
She is a calligrapher who promotes mindfulness through her art form. We aimed, in short, to promote mindfulness, calm, relaxation with an authorative, cosy vibe.
Moodboard one was definitely warm and cosy, very relaxed, but a little too "on-trend"; meaning it will date.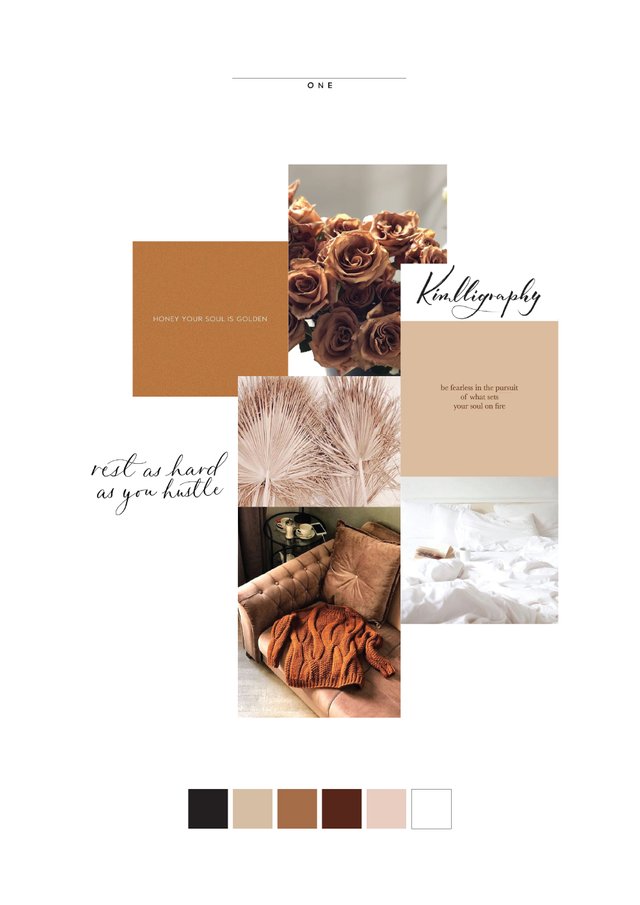 Moodboard two was super calm and relaxed, but felt a little weak in terms of call to action.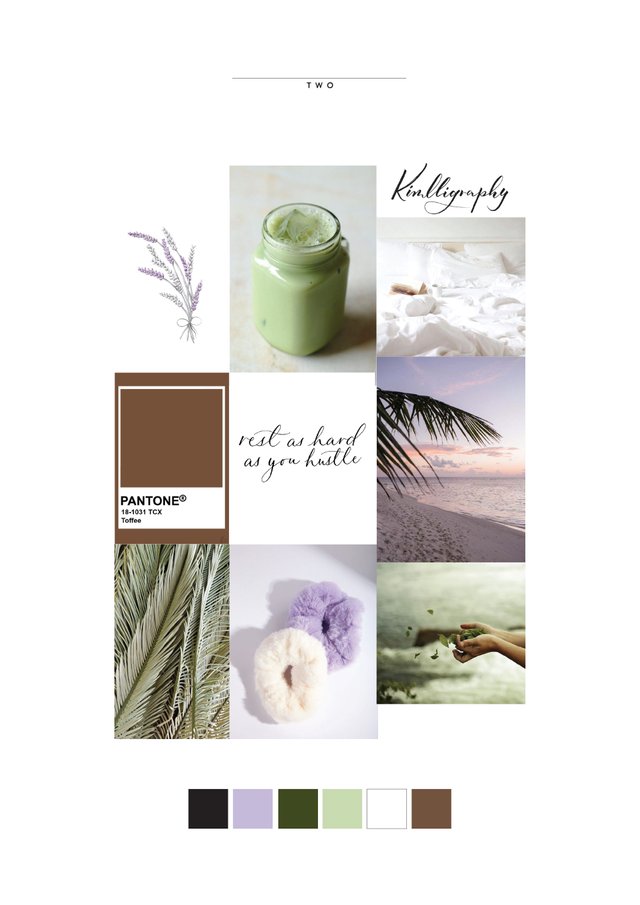 Moodboard three was perfect—definitely warm and cosy but in a stronger, more authoritative way. This was the perfect choice for her brand, as she runs mindfulness workshops also.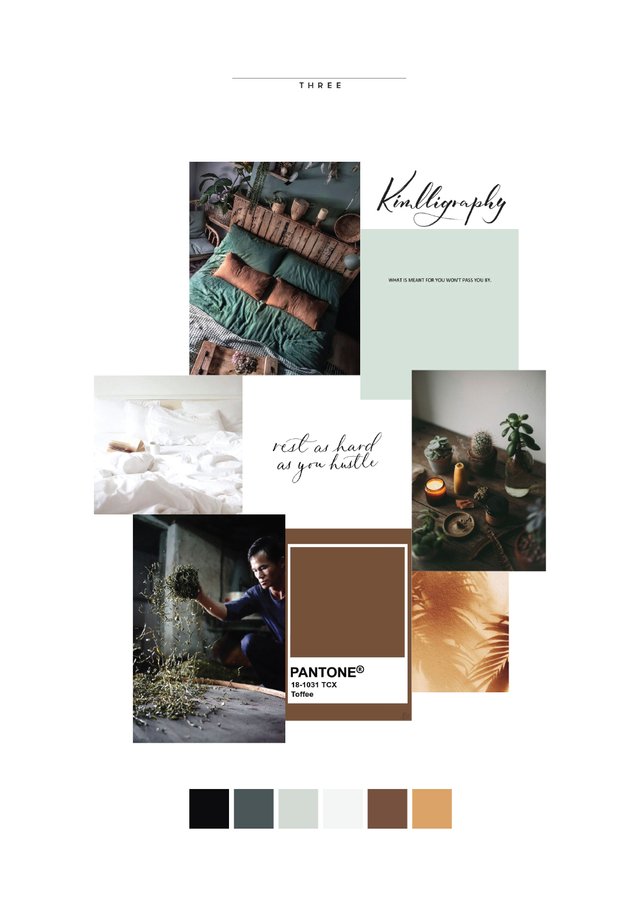 I then refined that into a colour guide for her with all the colour breakdowns in Hex (#), RGB, CMYK and Pantone spot colour matches.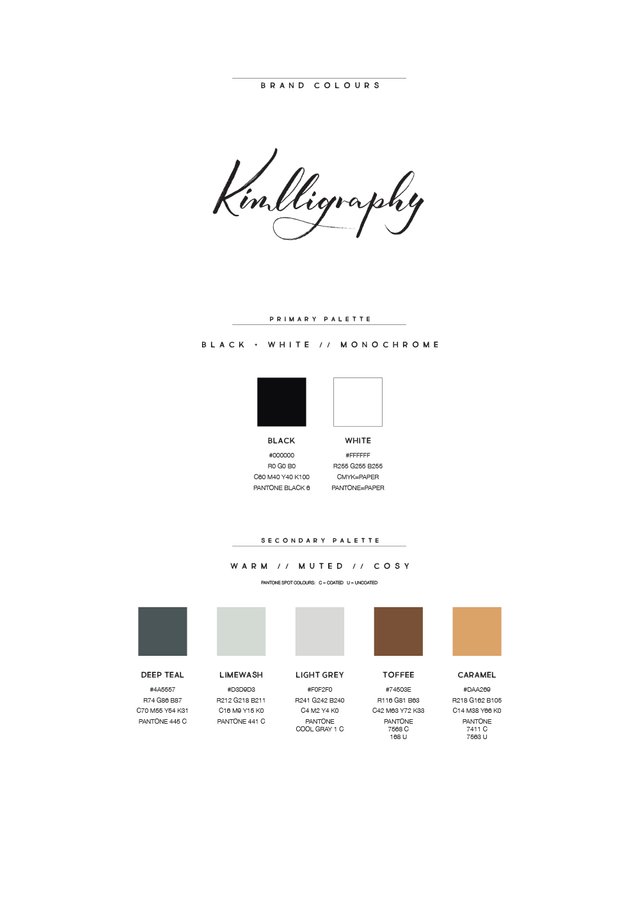 A cohesive aesthetic was also essential for her to apply on social media, so we discussed using VSCO presets, an app for adjusting image adjustments and filters on your phone. I selected three presets from the "J — Minimalist" series due to the green shadows and golden overtones which would match well with her new brand palette.
I also provided a styling visual guide as reference to follow when posting content on social media.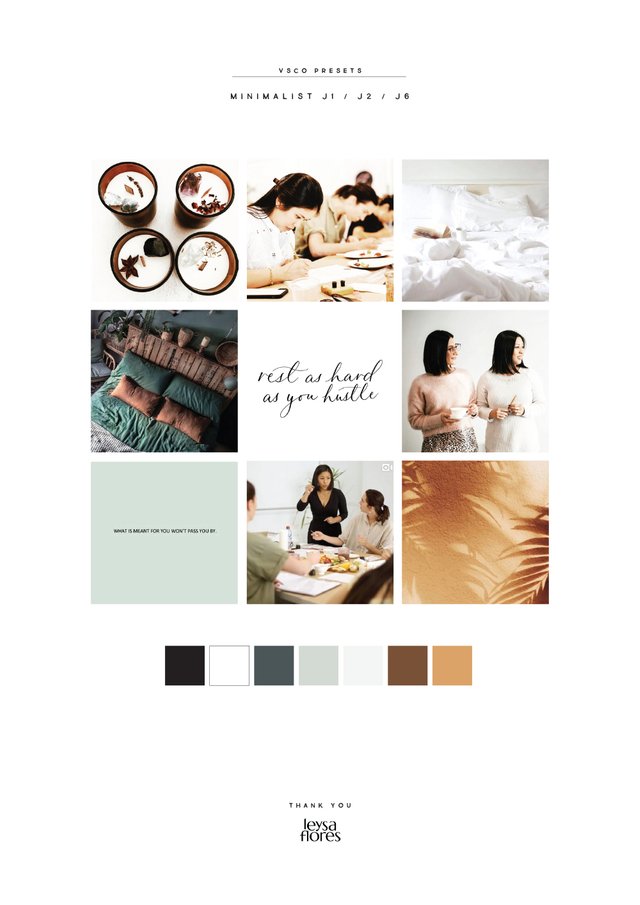 We were both very happy with the results. If you like, you can follow @kimlligraphy on Instagram to witness her launch her new colours tonight.
Also, while you're at it, give me a follow too if you like! https://www.instagram.com/leysafloresdesign/
Thanks for reading!
---

---
You can support me using Steem Basic Income