A piece of my heart is gone
My heart hurts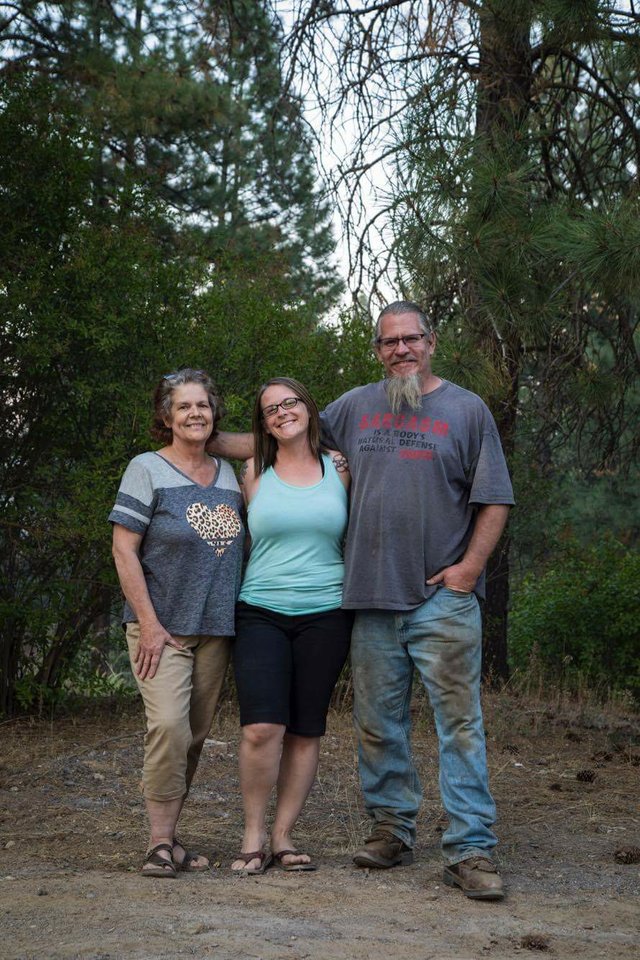 Photo by
@derangedvisions
Please read my old post from 2018 Devastation of Cancer
Today I found out that my second mom has passed away. She was the most genuine soul you'd ever meet, and no matter what always had a smile on her face. She was a true example of how to be a loving human being, and had a true passion for "The Wizard of Oz" .
She loved her children, and kept them in safe hands (me, I was the baby sitter :) ) she was quick witted, beautiful, and genuine. She understood me like most couldn't, even as an adult, she was my go to gal when I needed some advice. She never let situations get her down, and always made sure to turn a negative quickly into a positive.
She was a tough single momma for a large portion of her life, I dated 2 of her boys..HA HA. I had to keep close to her, so I dated her kids. And eventually just became one of their kids. Her husband has a heart and of gold, and loves and supports all of her kids from before him, and is the most amazing grandpa to all of his grand babies.
I quickly fell in love with her and her family. From little Colty putting his five year old arm across my shoulders and saying "hey baby, wanna go on a date?" to her adorable Emily (now is Aunty Em to her nieces and nephews) she'd love to curl up on my lap and read stories and play with their doggies. They are now all grown up, Colty has a beautiful wife, and little girl, and Emily is doing incredible things as well! I am so proud of the two of them, and am so grateful to have been a part of their upbringing. The other boys are all doing well too :) . I don't keep in touch with them anymore, but I would hear how they were doing from their proud momma.
I wish everyone could have met her, and felt the magnitude of love she had for every person she came in contact with.
She was one of my very best friends, and I am going to miss her something terrible! My heart aches, but know she is no longer suffering. Save me a spot with the Wizard Momma Patty. See you later "Somewhere Over The Rainbow"
Rasta' Patty with Shrek the service Mastiff <3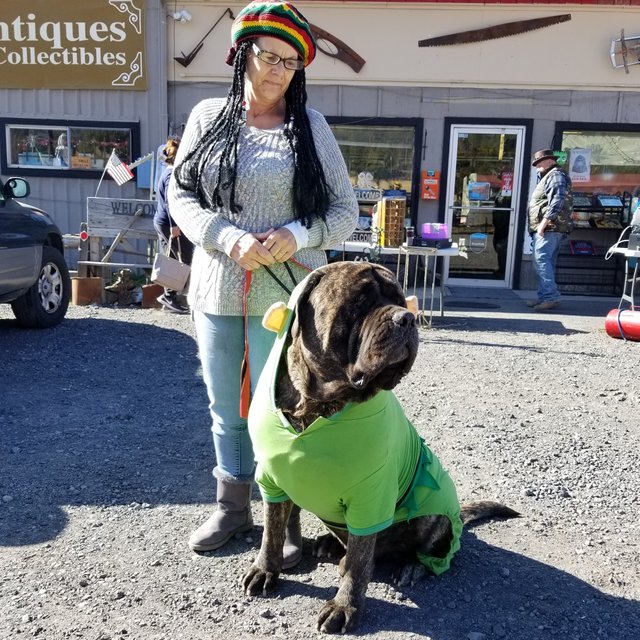 Photo By Her husband Jeff
Patty has gotten to cross the path to the "Yellow Brick Road" Her amazing husband made sure of it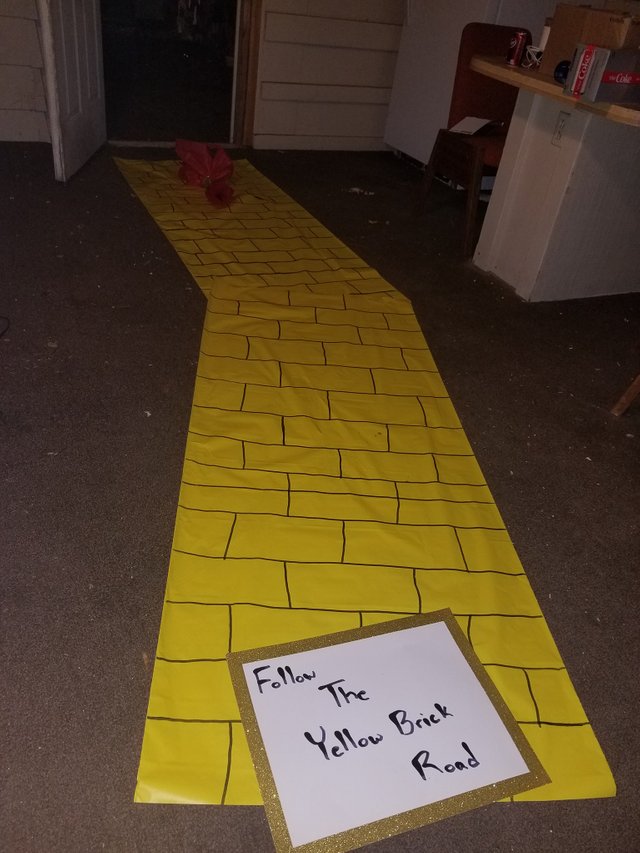 Photo By Her Husband Jeff
Thank you for taking time to read this, I needed to spill some emotion out in words.