Hello friends of "STEEMIT", today I want to take this drawing as an example of lights, shadows and textures with the blue and black pen, take as a reference the photograph of a boy looking at the distance, while his image is between the light and the shadows , for me personally I gave a meaning to this image, giving it the title of "Youth and hopes", in these years my Country "Venezuela" is going through a crisis of gigantic magnitudes, every day I see children and adolescents in the street with their eyes lost, but I also see children with that light in their eyes, that look of hope that at some point, our country will come out of this crisis, I do not want to give my work a political approach of any color, I hope this artistic work is to your liking and you can enjoy a moment of recreation, having your opinion in the comments for me is wonderful, so we can share and grow each other, this artistic work is done in the technique of the pen blue and black fo, "BIC" brand, in white and smooth cardboard, with dimensions of 32 cm by 24 cm.
---
"Youth and hopes"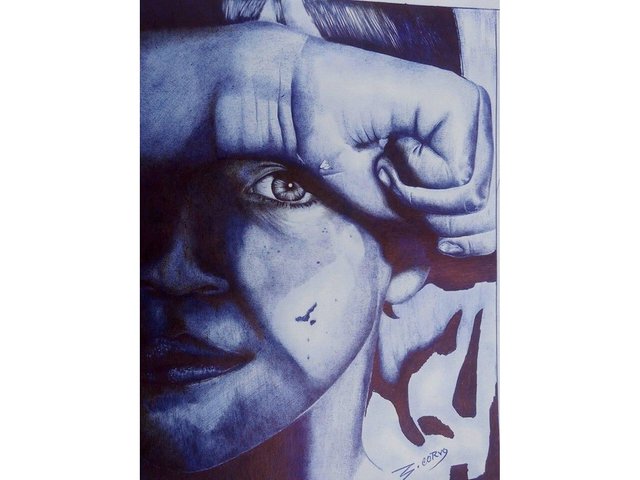 Step 1
I make the sketch with the graphite pencil with the code "HB-2", because it is a very clear and easy to erase tone and we proceed to give the first layers of blue pen ink, very smoothly.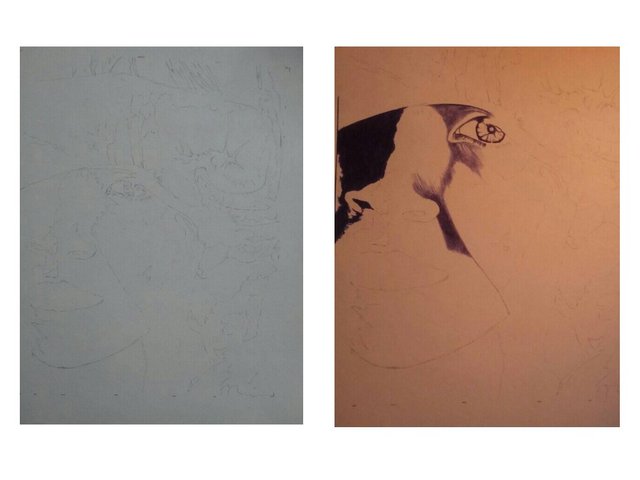 Step 2
In this photograph we can see very clear tiny lines, which form a pattern where textures are formed and project the image..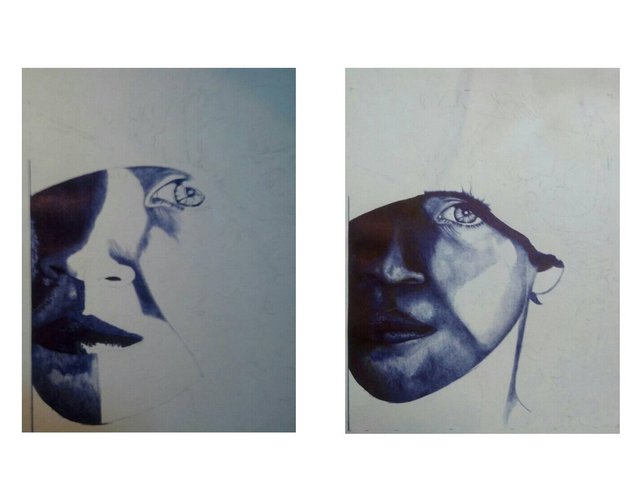 Step 3
Here in this image I am in action with my artistic work, I wanted to place this photograph to have more contact and be more natural, with everyone, I mean more affinity.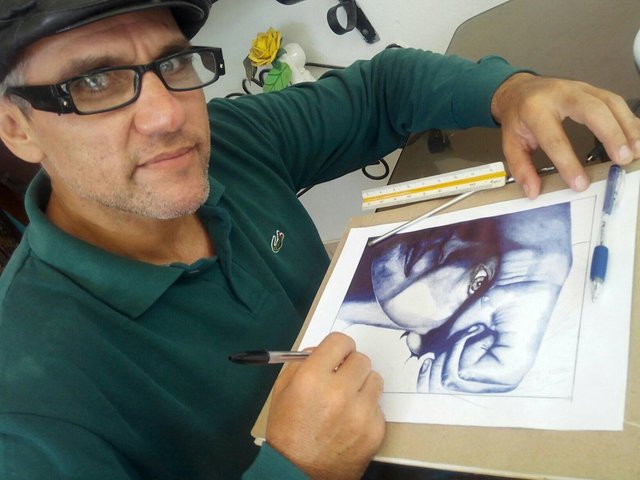 Imagen de referencia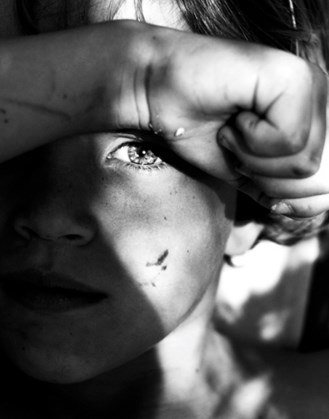 • Fuente
Work decorating an interior space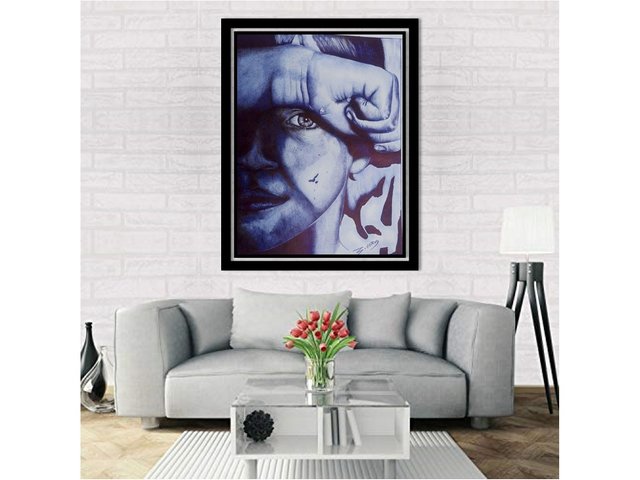 ---
Friends of "STEEMIT", for me it is a pleasure to share my drawings and explain the process of realization, with the aim that my blog is helpful for many friends interested in the magical world of visual art. I wish you many successes and I say goodbye as always with this thought that makes us grow more every day.
"Often in the darkest skies is where we see the brightest stars".
Richard Evans
• Fuente