Here is a nice collection of pumpkins that I photographed at the village festival two weeks ago ...
there were so many and different shapes and colors that it deserves a little photo album, according to the BlueWonkies who, I remind you, are fans of the pumpkin party ... 😄
Voici aujourd'hui une jolie collection de citrouilles que j'ai photographiées à la fête du village deux semaines en arrière...
il y en avait tellement et de différentes formes et couleurs que cela mérite bien un petit album photo, d'après les BlueWonkies qui, je le rappelle, sont des adeptes de la fête à la citrouille ...😄
So we said various shapes ... But the long and oranges ones are carrots, for those who do not know much about vegetables

Quirky carrots indeed, but carrots anyway 😉

De formes variées nous disions donc...Mais les longs et oranges sont des carottes, pour ceux qui ne s'y connaissent pas bien en légumes

Des carottes biscornues certes, mais des carottes quand même 😉

Aaah ... the vegetables in the wooden boxes, on the hay, or on the tractor ..!
All that smells countryside and good terroir, what do you think ? 😊
Ah...les légumes dans les caisses en bois, sur le foin, ou à même le tracteur.. !
Tout cela fleure bon le terroir n'est-ce pas ? 😊
So many different varieties, it made us dizzy ... enough to go directly to the BluesWonkies'celebration of the year : The Pumpkin Party!
Tellement de varietés différentes, cela nous a donné le tournis...assez pour passer directement à la fête de l'année des BluesWonkies : La fête à la citrouille !

My last posts (100 % powered up and bilingual 😊 )
Creating a new postcard with my caturday drawing [ENG-FR]
---
My Sunday at the top of magnificence 🌄
---
My inked Kitty for #Caturday 😺 [ENG-FR]
---
My 52 weeks card deck challenge, week 1
---
Joyful whale is now a postcard [ENG-FR]

And find also my paintings on my website !!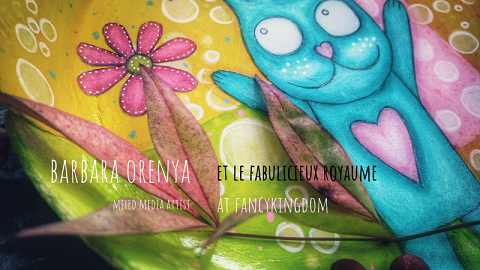 Et retrouvez aussi mes tableaux sur mon site dans notre fabulicieux royaume ! !!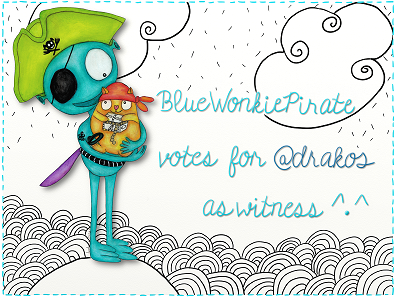 ---
---

Collect my art on Makersplace.com
---
---