Small COMIC portrait #8/ Pequeño retrato en CÓMIC #8 By Alejandra Herrera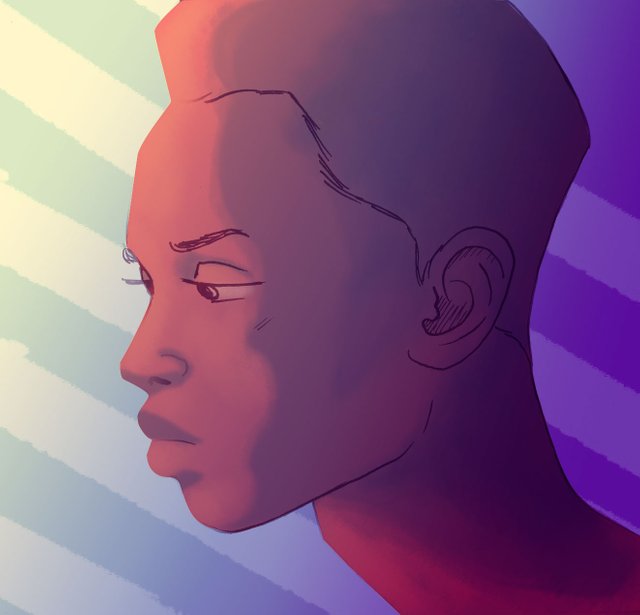 Sigo practicando cómics.
Tengo preferencia por las paletas bicolor, donde las luces y sombras son las que le dan color y saturación.
Estuve haciendo libros infantiles durante el año pasado, y los frutos fueron buenos: dos libros publicados. Aunque la experiencia es hermosa, mi interés ahora se orienta a jóvenes lectores.
Actualmente estoy trabajando en un producto de webcómic. Aunque no puedo compartirlo porque aún no ha sido publicado, la experiencia ha sido muy motivadora, especialmente porque ha despertado mi interés en las técnicas y texturas.
---
English version
I keep practicing comics.
I have a preference for two-color palettes, where the lights and shadows are what give it color and saturation.
I was making children's books for the past year, and the fruits were good: two books published. Although the experience was beautiful, my interest is now aimed at young readers.
I am currently working on a webcomic product. Although I cannot share it because it has not yet been published, the experience has been very motivating, especially because it has aroused my interest in techniques and textures.
---
Coloring process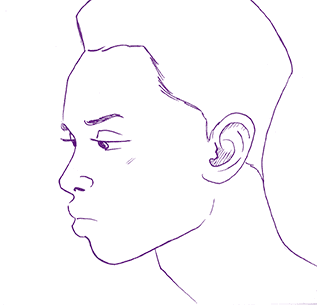 ---
If you liked my illustration, you can check my previous post, Small WOMAN artwork #6, Small EROTIC artwork #6 and Small FANTINE portrait #5
---

©Alejandra Herrera.