After ~2,5 years of work - beginning from the first plan until today - the project reached its first and most important milestone: There are no "white spots" left. Everything is covered with vegetation, roads or buildings. cheer
And as promised, I am going to show you further details: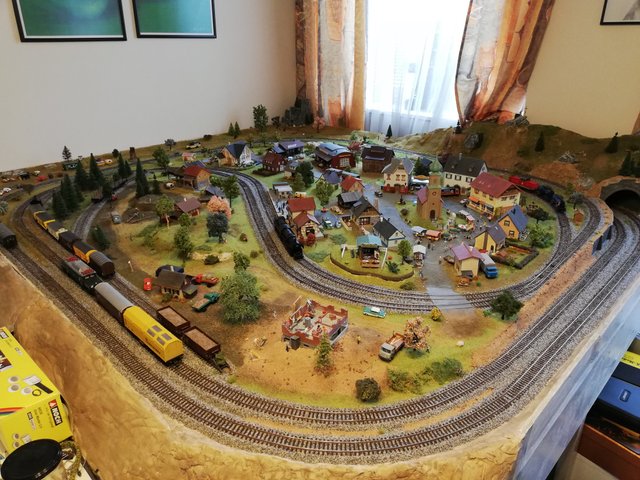 Complete overview of "Klein Waldberg"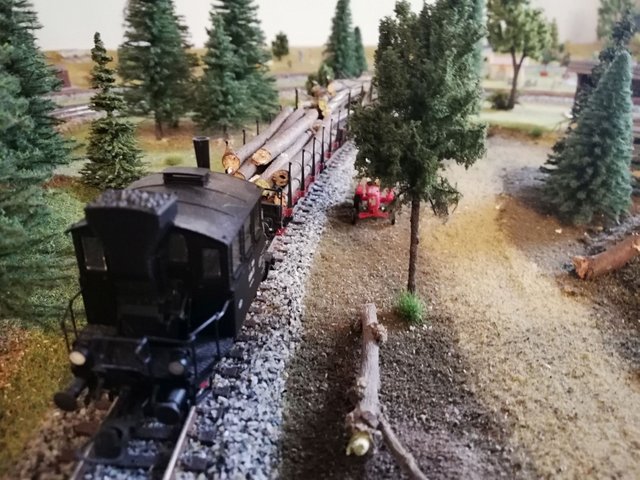 Fresh wood for the saw mill arrived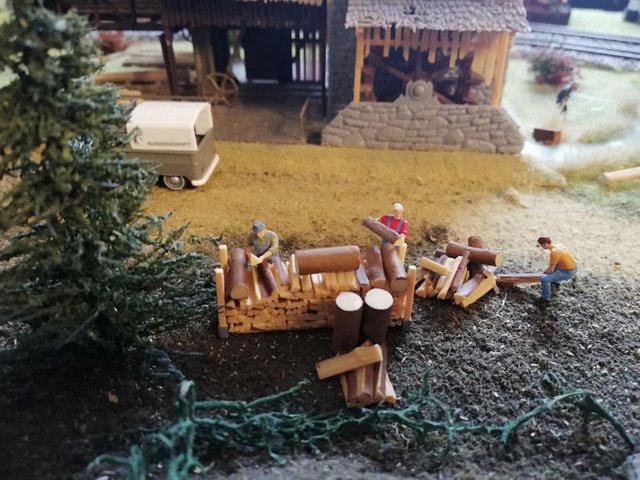 And if you work hard, it may end up like this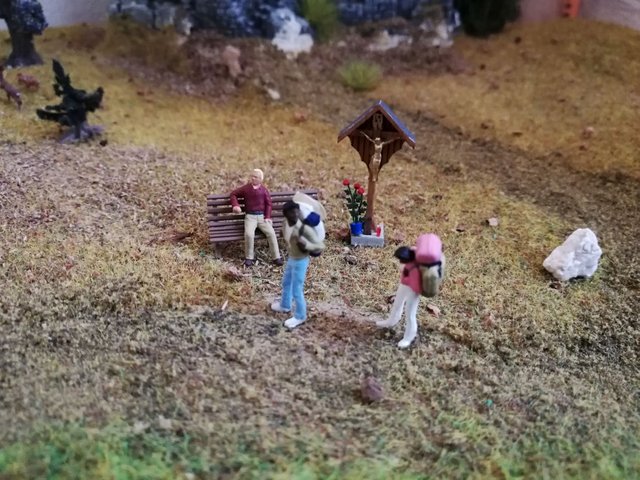 Pack you backpack... we're going on a journey...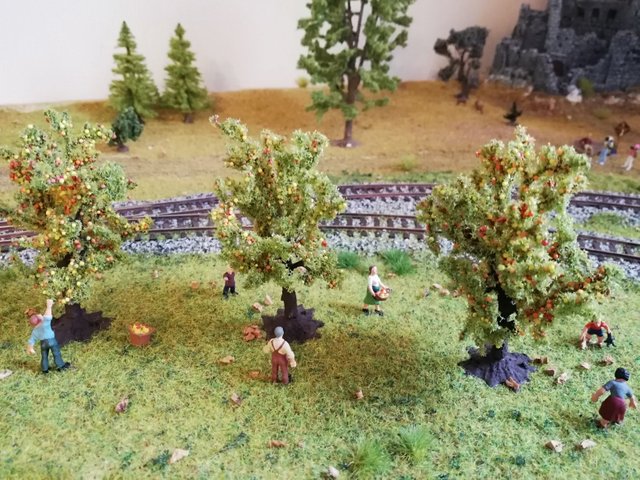 Ah, the apples are ripe.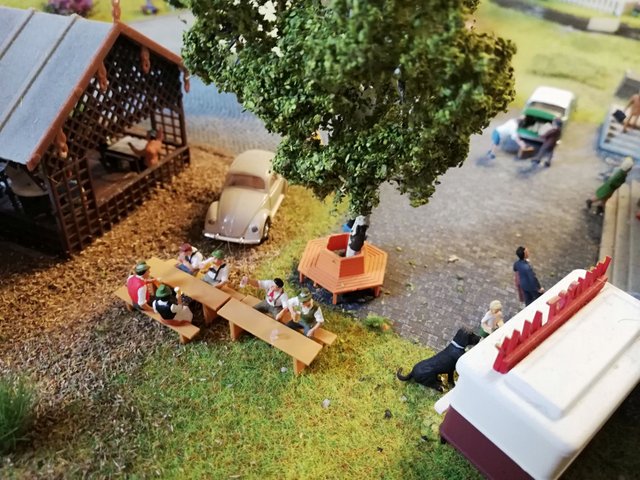 There is always time for beer.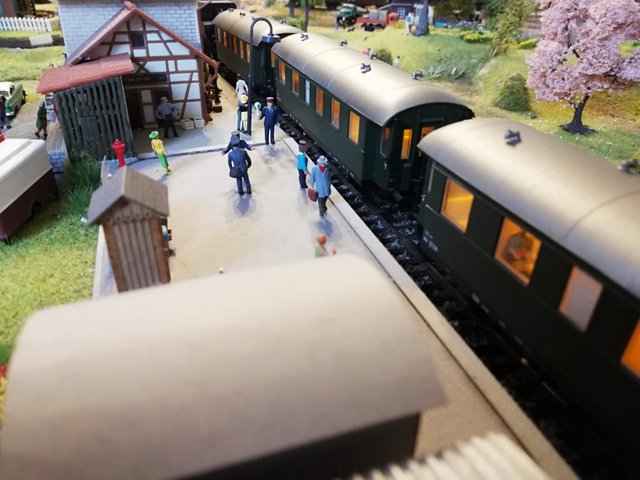 Train is leaving... hurry up!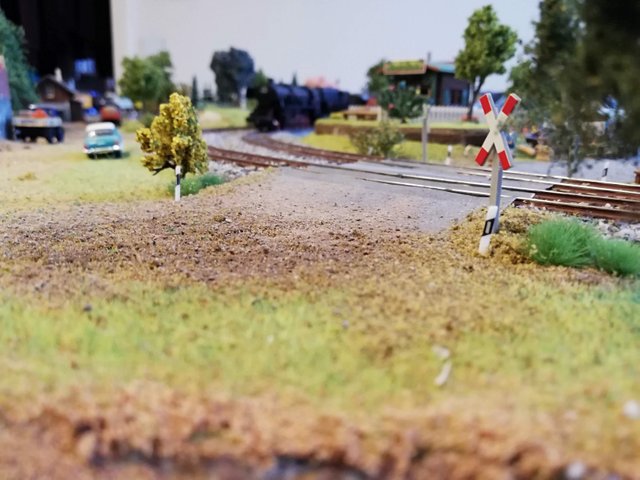 Is this the end now?
No! It is NOT THE END!
There is still a lot of work to do. For phase two I need to add more vegetation (cut grass everywhere does not seem too realistic, right?) and I want to add street lamps for the night life of our little people.
I already started and planted ~100 little flowers and bushes by hand. I tell you... this is going to be tough :D
If you are interested, you can check out the complete work history starting from the early plans:
https://steemit.com/creative/@wirago/project-model-railway-1
If you have any questions, don't hesitate to ask in the comments.
And as always, don't forget to follow for more interesting stuff about this project.