Last month on September 10 and 11, activists and professionals who are voices in the family rights movement participated in a rally and Educational Panel in Washington, D.C. put together by 4 the Children USA. . They spoke about overzealous agencies that steal family members, and gave education advice for parents and activists to fight back.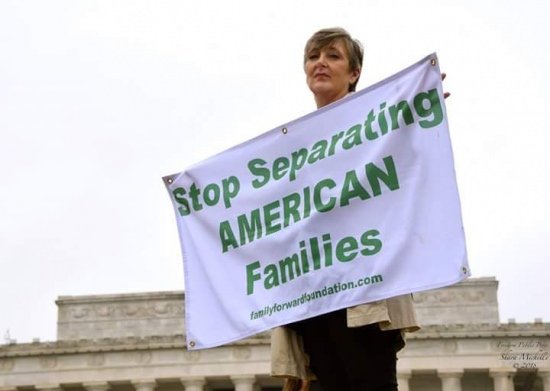 Source: Source
One of the speakers, Connie Reguli, is a well-known Tennessee attorney that has represented many families to help them regain custody of their children. Her Facebook group Family Forward Project has over 11,000 members. She gave a speech which talked about the financial incentives that states provide which fosters an environment promoting the kidnapping of children from their families.
In 1974, a social experiment began though the implementation of the Mondale Act (the Child Abuse Prevention and Treatment Act (CAPTA)) has lasted for 40 years. But it's been a failure. Child safety is not being provided, and instead families are losing their integrity by being dismantled by the state. The idea of a centralized government authority acting as a "village" to protect families has not lived up to it's promise.
The Adoption and Safe Families Act of 1997 has created a social engineering program that breaks families apart, all legally sanctioned by the government and operating under the color of law and public support. Instead of protecting families, overzealous state-agencies and their employees are disintegrating the family unit. This is being driven by financial incentives (paid by tax dollars) to remove children from their "less than perfect homes" and place them with strangers, which is often a more harmful environment.
Parental rights are being wiped out with the swipe of a pen by judges in courtrooms, denying the protections of the Fourteenth Amendment. Generations of children and families have had their lives turned over and destroyed in this "generational genocide".
The government has gained so much power that they can take your children without your knowledge, such as from schools, interview and interrogate them, trying to find a reason to take them away from you. Parents make mistakes, and some are just in unfavorable life circumstances such as being poor, which the government uses to put children into the care of strangers instead of trying to improve the parental situation to begin with.
Sometimes this happens because of lies spread about parents. There is no evidence, but that doesn't matter when people are making money in a kids-for-cash industry. The medical industry also works hand-in-hand with the for-profit child stealing industry to bring false allegations of abuse against parents, or even for refusing vaccines or requesting a second opinion on a surgery. It's madness to think this can happen in a developed first-world country, put it does.
Governmental services like the military and prison system have been privatized, and the child protection system has also seen such changes. The foster care system is an $18 billion dollar industry. Funds are paid for quotas issued to satisfy contractual relationships with private contractors in the child industry, rather than actually protecting children with those funds. Financial incentives to move children from foster to adoption helped fast track the placement of children in permanent homes, imposing a greater cut-off for parents from potentially being able to get their children back.
Children's live are forever changed after the trauma of being separated from their families and placed with strangers. All this for a paycheck in many cases, not for the actual benefit and betterment of a child. Families are disintegrated and heritage is lost as the system refuses to place many children with relatives, favoring strangers instead because the money matters more for some.
The court system is a travesty, with criminals seeming to get a better shake that parents and children who are denied due process before. Evidence doesn't seem to matter. Children have no freedom or rights it seems as the workers attack and destroy the family unit in disregard of family and parental rights. Children have a price on their heads now, they are worth something to others who are willing to pay for them.
Financial incentives clash with motives to honestly help children, and children and their families pay the price. The stated goal of providing services for families and protecting children is a farce. "Troubled" or "damaged" children in need of help often get ignored by the financially-driven adoption industry, where parents don't want to take in a child with a history of trauma that they need to deal with and pay for. These children just end up going around int he state care system until they get out at 18.
The Trump Administration has tried to make things better with the Families First Prevention and Services Act of 2018. It aims to take funds from foster care and put them into programs that help keep families together, preventing family disintegration. But this has issues, as States can opt out.
Additionally, companies are being contracted to provide services for family reunification, while at the same time being paid to provide foster care. This is a conflict of interest, as helping families stay together means they lose the income of putting children in foster care. Family stability should be a greater concern to social services than taking children away. Stability helps tackle social issues like substance abuse, poverty, and substandard education.
If the government wants to help children, agencies and companies with these conflicts of interest should be prohibited from getting further contracts. When an agency wants to both prosecute parents and take their children, but also claim to want to help them stay together, something isn't working. Whichever is making them more money and takes the least effort (taking children from families) is likely to win out.
How can parents trust such a system? The agency that is supposed to help them is also gathering "evidence" to take their children away through "legal" kidnapping. As a parent, it only makes sense to fear these social workers who can later testify how you are an "unfit" parents because the laundry or other cleaning wasn't done, somehow "justifying" to removal of your child from your care.
False accusations from spiteful people, exes, or just bad people can ruin the lives of families. CPS and police don't face any consequences for false reports. Connie Reguli rightfully calls for more public involvement in the way agencies conduct themselves. The efficiency, competency and goals are within the states oversight. As long as they are in charge of themselves without the public challenging their ways, not much is likely to change for the better, at least not in the short term.
---
References:
---
Support @familyprotection. Expose CPS, vaccines and other harms to families and children. Donate if/when you can :)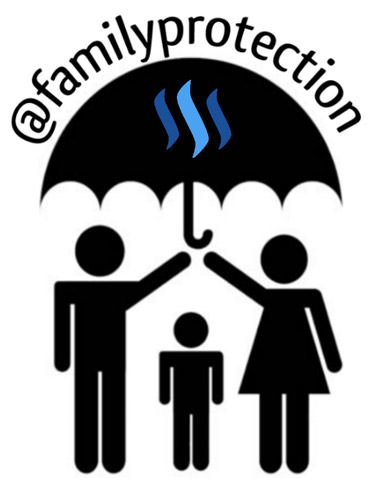 ---
Thank you for your time and attention. Peace.
---
If you appreciate and value the content, please consider: Upvoting, Sharing or Reblogging below.


me for more content to come!
---
My goal is to share knowledge, truth and moral understanding in order to help change the world for the better. If you appreciate and value what I do, please consider supporting me as a Steem Witness by voting for me at the bottom of the Witness page.