Firstly, I will love to thank @crypto.piotr and @cotton.coin for organising such a wonderful writing contest which will serve as a means of advertising the "future of white gold" and the development of blockchain.
INTRODUCTION
What is Cotton Coin all about?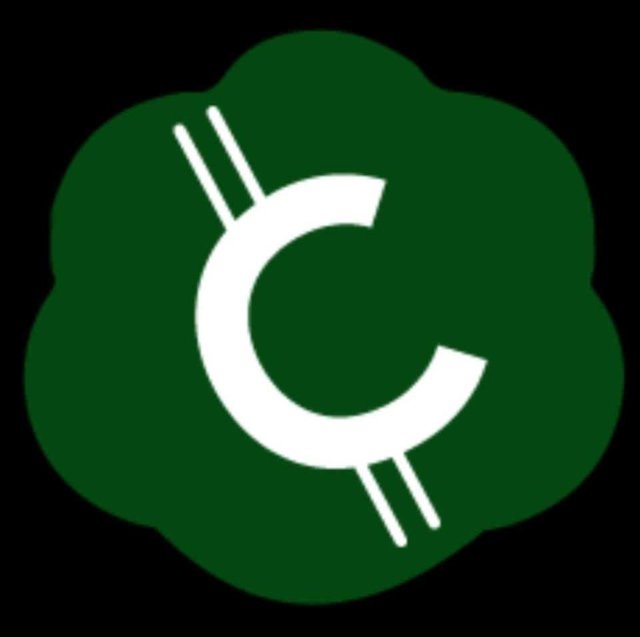 I know you've been wondering what this article is all about and how does it relate to Agriculture. Why was it given the name Cotton Coin and what is the main function of Cotton Coin. I will take you through what Cotton Coin is all about but before that, everyone all know Cotton to be an Agricultural Product which is processed from it's raw form to produce valuable materials like Jersey, underwear, t-shirts, fishnet, pyjamas, socks and many other materials you all know about. This has shown that without the presence of cotton, everyone will all be naked as we won't be able to protect ourselves from environmental conditions (cold). This means there are some people planting, harvesting and processing Cotton which favours our existence. Who are the people making life comfortable for us? We all can agree that Farmers are truly making life comfortable for everyone by planting, harvesting and processing which are latter exported or transported to Companies for standard productions. This is why I can't write about Cotton Coin without delving into Agricultural Operations or Farming Activities.
Agricultural Operations (Farming Activities)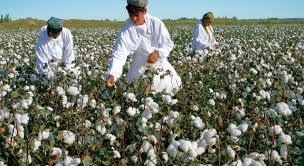 Farmers Harvesting Cotton
As I had stated earlier, Farmers are making life comfortable for everyone as they perform Primary Production (Planting and Harvesting) during Agricultural Operations. The production of Cotton is originated from the primary activities of Farmers which are later transported or exported to the Industries for final Production. The Farmers are responsible for planting, harvesting, purification and preserving the Cotton Fibres which are then transferred to the Industry.
The Role Of The Cotton Industry
The main function of the Cotton Industry is to process the Cotton received from the farmers into finished goods which are ready and suitable for use. The Industry plays the major role in producing Cotton made materials which everyone of us has in his or her home. This literally means all our clothes, socks, fishnet, pyjamas, book binding, archival papers, etc were all produced from the Industry with the help of Standard Technologies. This implies there is a direct relationship between the "Cotton Industries" and the "Farmers". This shows there will be a great destruction or downfall in the Cotton Industry when there is improper Fund Transactions amongst the Farmers and other Cotton Industries around the world. The Cotton Industry develops when there is a proper means of Transaction and Communication between distant industries and the Farmers. This is why we need the "Cotton Coin" which is built on blockchain for the easy transfer of funds anywhere around the world.
Cotton Coin
Cotton Coin runs on blockchain protocol that creates a trusted transaction ledger to integrate consumers, supply chain participants and authorities in one ecosystem. This peer-to-peer payment network can be used as an alternative to fiat currency for instant payment as stated in the official website cottonco.in. This means users are able to transact at long distances irrespective of their location and they are also able to pay with "Fiat Currency". Cotton Coin also have some special features which is the "Decentralized App (dApp)" which can be installed on your smartphone for easy transaction.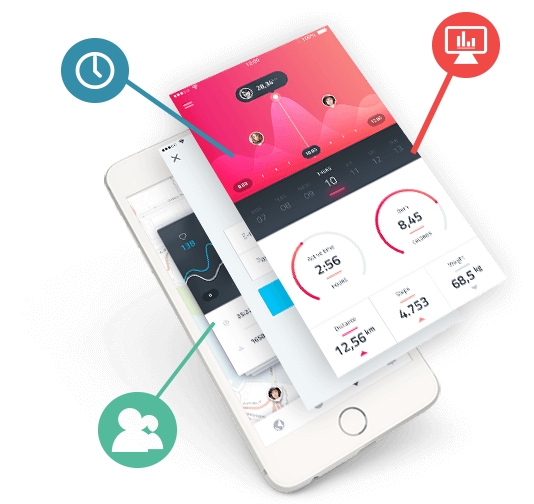 Cotton Coin dApp
How is Cotton Coin Able To Disrupt And Improve The Cotton Industries Helping Both Farmers And Customers
This is the main question for the contest and I will make my post more explicit regarding this. These are the five points I am able to produce about how Cotton Coin can develop the Cotton Industries helping both Farmers and their Customers .
BLOCKCHAIN DEVELOPMENT: Almost everyone in the world now hear about blockchain and crypto currency. This is due to the popularity of the system as people are able to invest, earn, trade and spend Fiat Currency. The blockchain will take over the world due to large amounts of people investing on blockchain and promoting their business activities. Why does the Cotton Industry needs blockchain and how can they benefit from this?The Cotton Industry must not be left out in regards to Blockchain because this is one of the greatest way of developing the Cotton Industry. We are now in the "Era of Technology" and the "Block-chain Age". A lot of people now invest more in Crypto Currency because it is the future. You can't expect someone who has Bitcoins or other Fiat Currencies to undergo strenuous effort in trading their cryptos to get Money just because they want to transact. With the help of Cotton Coin, users are able to transact easily with Fiat currency anywhere and anytime which leads to the development of the Cotton Industry. Also, the use of Cotton Coin by Cotton Industries will also serve as a means of educating other people and investors who have no knowledge about Blockchain which also enables them to be part of the Blockchain system after learning about it which helps to integrate the Blockchain.
SOLVING PROBLEMS: One of the major purpose of Cotton Coin is to solve problems which occurs during transactions. There are several cases whereby Cotton Industry and farmers get scared to transact due to the lack of trust between them. This also occurs amongst different Cotton Industries because they are always scared of getting scammed by fraudsters. Cotton Coin does not give room to such attitude or act because both firms are able to transact on a trusted open ledger via the Blockchain. Cotton Coin also saves stress and it enables users to transact easily without any form of difficulties.
REVOLUTION OF COTTON Industries AROUND THE WORLD:Every Cotton Industries can now transact wherever they maybe at anytime. This promotes trust and togetherness of every Cotton Industries as they are able to make free transactions without any problems. Every Cotton Industry will also have high foster of investing huge amount of money because they are always safe in every transactions. This also promotes love and unity amongst every Cotton Industries by coming together and developing the standards of of world by producing more quality Cotton materials. This increases Transparency and improves Cotton chain supply in the Industry.
GREAT MEANS OF SUPPORTING THE FARMERS: I stated earlier in the beginning of this article that "Farmers make life comfortable for everyone with the help of Agriculture". Farmers are the main source of every raw materials which are processed into finished products with the help of technology in every Cotton Companies. The astonishing part is that after the whole planting, harvesting, processing, preserving, cleaning and other strenuous effort made by the farmers, most of them aren't payed bountiful while some of them get scammed. I do feel great pity on such people who work for several durations and end up with nothing. Cotton Coin is a great means of supporting the Farmers in which the farmers get paid for their work either in Fiat currency which may rise drastically to be a great advantage to the farmers. Also, farmers aren't going to get scammed with the help of Cotton Coin because it is a trusted blockchain platform.

EASY TRANSACTION:With the help of Cotton Coin, transaction is made easily and conveniently irrespective of your distance. This bridges the gap between the buyer and the producer of Cotton. The use of Cotton Coin also ensures that the Cotton Farmer and Producer transact successfully after they both agree on their trading price and get paid in a timely manner.
Let's Develop Agricultural Activities (Cotton Farming) and let's develop the Cotton Industry by making use of Cotton Coin