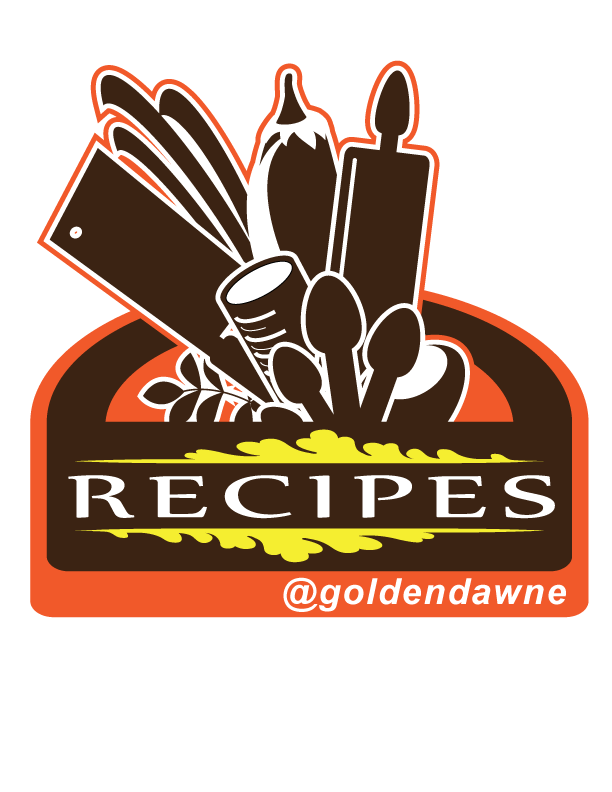 Bagde By @facelessmyth
---
Saturday- Cooking & Recipes
---
Cooking and baking have always been a favorite past time of mine and I am always in the kitchen experimenting with new recipes, meal plans and different things.
So I want to not only share my love for cooking and baking with you all, but I want to share other steemians posting some delicious looking recipes. I have come across so many great members and their posts; which I must say, rarely get noticed. So every Saturday I will be dedicating an entire post to the chefs in all of us. From fabulous meals, delicious sounding recipes to satisfy every craving and even some how-to instructions for unusual recipes.

---
Two weeks ago I delegated to the wonderful cooking page, @cookwithus, and today I am celebrating the page's success and sharing some UNBELIEVABLE ice cream and refreshing summertime recipes.

Recipe & Food: ICE CREAM
---
I had a little time to make fresh Tuile cups to serve with our Ice Cream. Tuile is a baked wafer, French in origin often rolled or cup shaped. They're wafer thin, crispy and slightly sweet. Today I made cups but you can also make cones as well
NOTE Posted just two days ago this recipe has 23 UPvotes and only 5 comments.
---

---
Recipe & Food: ICE CREAM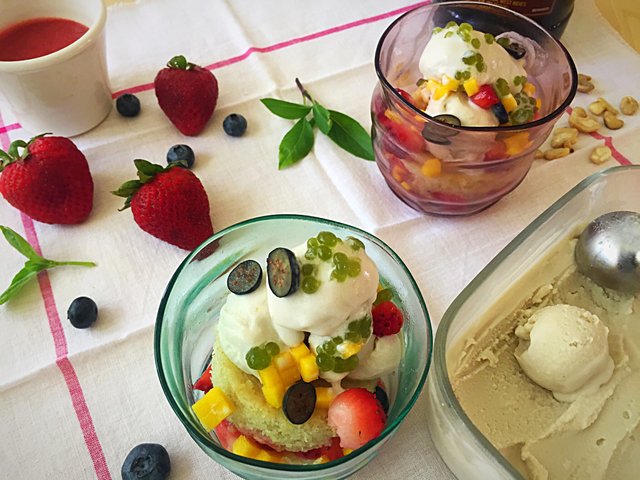 Thinking of ice cream always brings a smile to my face. There are so many different flavors from simple vanilla to creative ones with mix ins. The new craze right now is non-dairy ice creams. I really like non-dairy ice creams but I find that many commercial ones are too sugary and lack flavor
NOTE Posted two days ago, this recipe has 21 UPvotes and 9 comments.

---
Recipe & Food: GELATI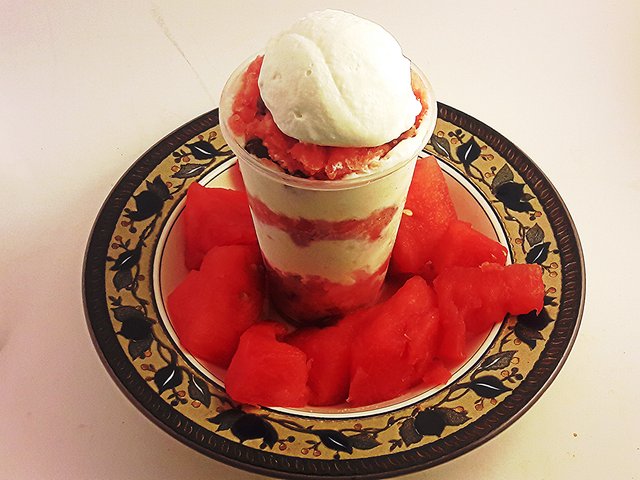 When I was growing up a little Italian Ice/ Ice cream shop opened up about 5 minutes from my house. Jerimiah's Italian Ice has grown into a Florida institution. Their main dish is the gelati, a layered parfait of Italian ice and ice cream. I'm going to recreate this delicious parfait and even try to improve it a little. Watermelon Italian ice with vanilla ice cream and I'm gonna add some chocolate chips to the ice
NOTE This post is one day old with 12 UPvotes and 1 comment.
---

---
ALL earnings from this post will be divided up among the authors. Curating is for the people featured and it is my privilege to share some new steemians, their work and creativity with my following. The earnings will be divided up equally at the time/day of payout. Thank you for being a part of my curation post(s).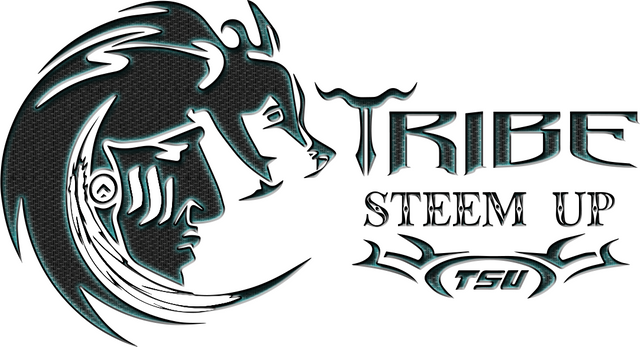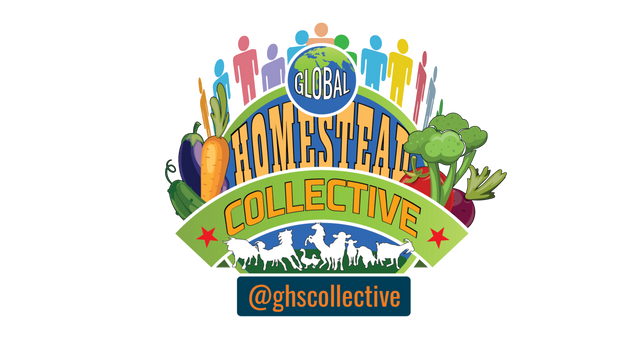 Join Us On Discord. https://discord.gg/hPJs5Rb