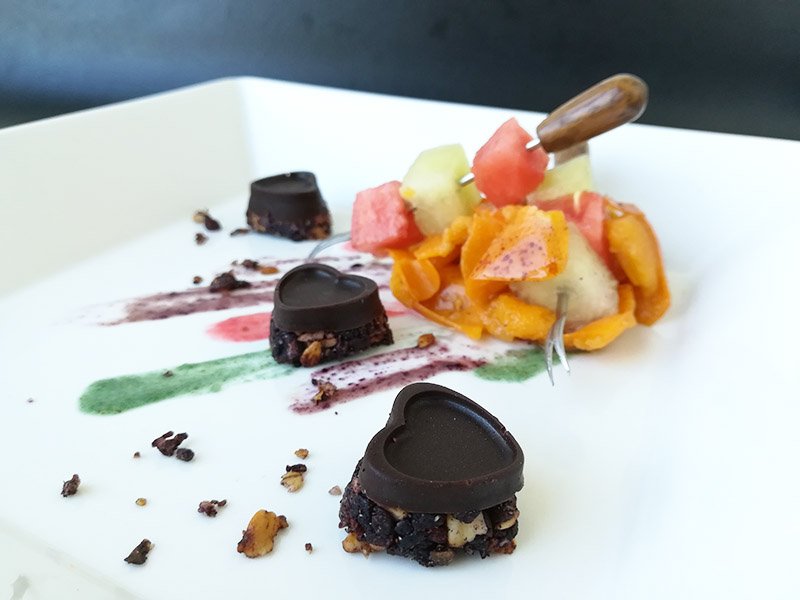 I'm so last minute at finding out about this awesome contest cookwithus. I woke up this morning just lying in bed checking steemit on my phone and I noticed all these amazing vegan dishes and to my surprise there was a vegan theme this week so I had to join in, as i'm vegan and loving it!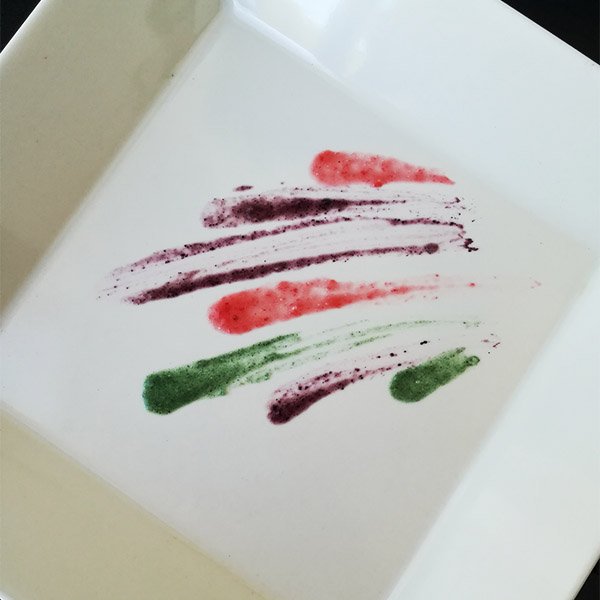 Ok so I had to work double time this morning, I've got to leave for my new job in about an hour and a half so i'm posting this real quick so I don't miss the deadline to enter the contest. I'm not going to have time to go into the ins and outs of how I made this, let's just say melting cacao this morning and licking the bowl sure helped give me a spring in my step and rapid movement to execute this dish so quickly in the early hours of the morning. Hopefully I can up date this post by the time I get home, with more specifics on the recipe.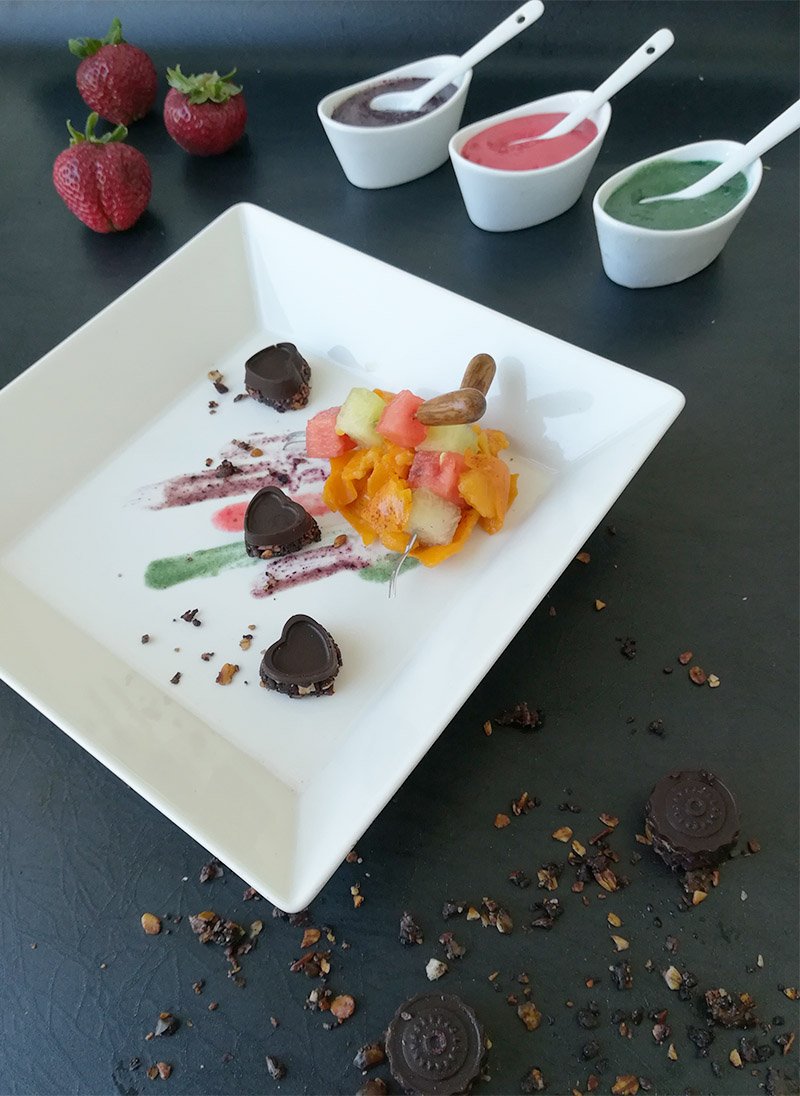 Breakfast is one of the most important meals of a day for a vegan, because eating vegan means when you get hungry, you get really hungry, if you are eating plant based healthy diet, your body will metabolize everything super quickly. Vegan's just don't skip breakfast! Breakfast needs to be balanced, sustaining and full of vitamins and minerals.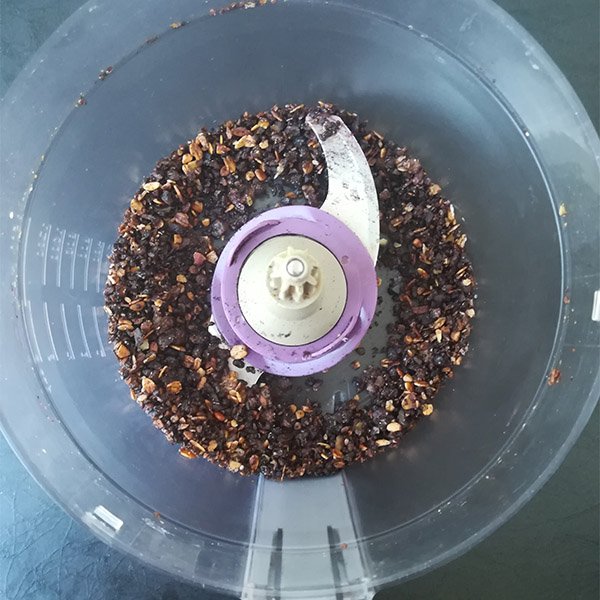 Everyday I eat oats because they make you feel full for ages, normally i soak my oats but just yesterday I made a toasted granola mix with?... you guessed it..... oats :) and I let my bread maker do the hard work. For this recipe today I just had to incorporate it into the dish, it was so fresh crunchy and caramelized and I only used natural date syrup, oats, nuts, coconut, freshly squeezed orange juice and pomegranate reduction. I took some of the granola and added date, coconut oil and maqui berry and processed it a little. I used my freshly made liquid cacao, set into moulds, freezed them, then pressed the granola mix down on top of the chocolate and back in the freezer.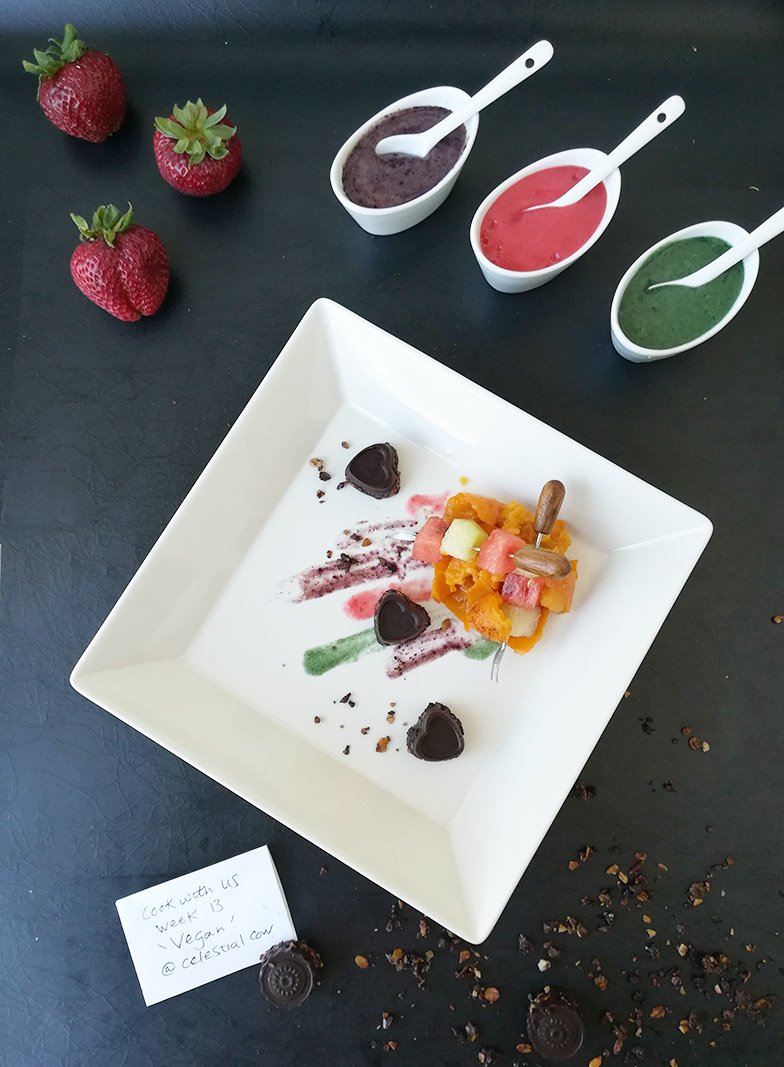 I also made three smoothies for the decoration:
maqui berry and banana,
strawberry
spirulina and banana.
This dish also has local wild nesperos (see my recent recipe using them) topped with mini melon skewers.
Maqui is an amazing super food, I go in to more detail about it here but just to summarize;
its way more powerful than blueberries and has anti aging properties.
In fact this whole dish is full of anti-oxidants that will help you fight against diseases, make you look and feel younger and just set you on the right path for the day.
I love food that loves your body, feeds your mind and your soul too!
Thank you @cookwithus for running this contest by @chefsteve , @pandamama and @offoodandart and @curie for supporting it!
🥑 🍎🥝 🍉 🍇 🍐🍓🍈🍋🍑 🍍🍊🍌🍏
For more health, nutrition, spirituality + more @celestialcow....

switching to a plant based diet 🌱 can change your life and change the world
✌️Join the food revolution now✊
All images are created by @celestialcow
Thanks for reading