Paparino Lottery Draw - week #1 👊 No Upvote, No Resteem, No Follow Required!
...its been a while since i had this idea...i have seen many contests and lottery draws taking place in steemit so far, so i said to myself why not try yourself to organize a new Lottery Draw giving some STEEM-SBD back to the community!!!
....after some days of thinking about how i'm gonna call it ,the rules,the logo etc etc i came up with the following...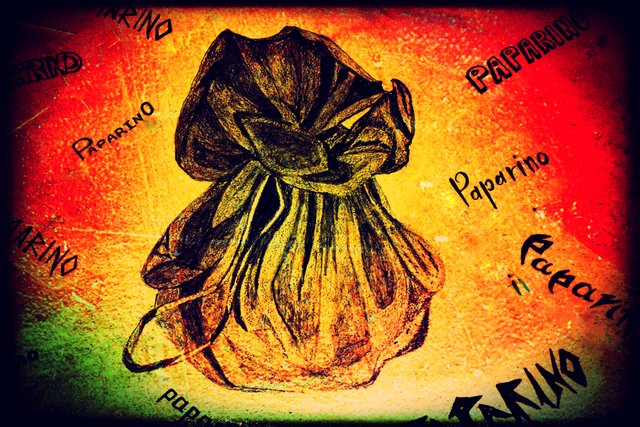 official paparino lottery logo - original make by @funnel
..first of all...how will i call the Lottery...i tried really hard to come up with something prototype,something catchy,something funny.... squeezing my head hours after hours i couldn't find something solid,something never been heard again...lotto,powerball,tzoker so many boring names loterries named after all around the world.... i wanted something else,something different...
...and then...out of the blue,it hit me.....Paparino!!!...yes....that's it...
...Paparino will be the lottery name...where it comes from???...i'm telling you guys it's a very old story from my school years...it was a joke on a notebook brand which was 'paperino'....my schoolmate used to erase 'e' and write an 'a' in its place so the brand was being renamed as 'paparino'...maybe it doesn't make any sense to non-Hellenic readers but for my fellow Hellenes ,believe me it does make....actually 'papari' is kinda slung for penis so i hope you get the meaning....
...Paparino lottery draw will have a special number....a special guest let me say...and its name can be no other than Psoliagkos....if you don't have a clue about what Psoliagkos is,try have a look on one of my older posts about it here..
...of course you may wonder why i came up with such names....i don't know why... maybe because i can do whatever i want....it's steemit after all and it's my lottery!!!!...i can use whatever names i like!!!
---
Rules
....so now lets get to the rules...this lottery will take place once every week...every Sunday night 19.00 GMT time...
...every contestant will be free to choose four common numbers from 1 to 45 and one special number the so called Psoliagkos from 1 to 20...
....there will be two winning categories...
....the first category will be the one for any contestant who will score all four common numbers plus Psoliagkos...
...the second category will be the one for any contestant who will score just four numbers...this can happen if you hit just the four common numbers OR three common numbers plus Psoliagkos
....now if somebody is lucky enough to score all four common numbers plus Psoliagkos and there is no second-category winner he/she will win 100% of the pot... if there are multiple winners in first category they will simply share equally the pot...
...if somebody hit four numbers and there is no first category winner he will then win 30% of the pot..
...if we have a first category winner and a second category winner together in a lottery draw, the first category winner gets 80% of the pot and the second category winner gets 20% of the pot...multiple winners in each category share equally the pot....
...be careful there is a dead line in entering the draw...valid entries will be considered only those which have been submitted 24 hours before the lottery draw ends....the lottery draw ends every Sunday 19:00 GMT time...so valid entries ends on Saturday 19:00 GMT time..make no mistake,i will not accept a late entry,this is one of the most strict rules..
---
...a few words about the pot...the lottery will start with a prize pool of 5 STEEM donated from my account!!!...whatever the future brings ( success or not) the prize pool will never be lower than 5 STEEM....this is a guarantee prize...if we have no winners in a lottery draw then whatever STEEM or SBD is generated by the lottery post WILL BE ADDED in next week's jackpot...i hope i'm pretty clear with this ...
...the juicy part....following @o07 's advise,trying to comply with his 'will' and @contestkings rules, i decided to make it totally free for everybody...anybody can participate in this lottery draw...only one entry per account please!!!..no bots allowed,i think that makes sense......NO follow is required...NO upvote is required...NO resteem is required...
.. i will really really really appreciate though, if you do all or some of that and spread the word !!! ...
---
...in order to be a fair draw the winning numbers will follow the Hellenic Sunday Tzoker lottery which takes place at 19:00 GMT time....you will always be able to find the lottery's results here ...please be careful...SUNDAY lottery draw....you must search for results of the SUNDAY lottery draw...
....psoliagkos special number will be the same as tzoker number ,i'm clarifying this just to avoid misunderstandings...
...on the four common numbers you will have an advantage as you can easily check that there are actually 5 numbers on the official tzoker draw which gives you one number step ahead...
---
...this week is our #1 week of Paparino lottery!!!...so what are you waiting for???.....let the games begin!!!!...
..Good Luck to everybody!!!
---
---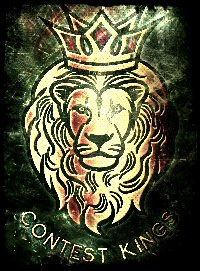 official logo remix by @funnel
rules prior to change at author's discretion
official paparino lottery logo original make by @funnel - not free for reuse