Paparino Lottery Draw - New Winning Category Introducing Mr.Phallusinio - week #20 - Prize Pool 20.491 STEEM _ 5.337 SBD - 👊 No Upvote, No Resteem, No Follow Required!
week #19 ended last night ..we got 23 valid entries,thank you guys for your support..we had no winners so the generated STEEM and SBD will be added in next week's jackpot pool, making it even bigger...the latest post generated 0.203 SBD....that makes the jackpot reaches the total amount of 20.491 STEEM and 5.337 SBD...i think nobody can say that the jackpot is an indifferent amount..
PAY ATTENTION - NEW IMPLEMENTATIONS
please read the following
..the time has finally come to get to know what i was talking about all this time about this upcoming surprise!!!
...well lets take things from the beginning...
...some months ago a gentleman knock on my door asking me to see him on a business meeting...
...i was really wondering what kind of business he wanted to discuss with me as it was the first time in my life i saw that man...
...the meeting was arranged at a coffee-shop...
...when i went there i realized what was all about!!!
...this nice gentleman intoduced himself as Mr. Phallusinio!!! ...a proud member of the global 'business' organization of Poza Mostra..
...do you know Poza-Mostra guys??...well if you don't, try to find out about them...
...to cut the long story short... Mr. Phallusinio is an expert in taking from those who have and giving to those who need,this is actually his profession, so he encouraged me to give to the community more than what i'm already giving...
...he persuaded me immediately especially when he told me that he has seen many accidents taking place and he didn't want to see me involved in such an accident..
...he is such a caring person!!!!...he told me he didn't want to see me dying from depression,committing suicide by stubbing myself twice in the back with a kitchen knife!!!!....can you believe that guy!!!!
...the outcome of this conversation,which is in your favor is the following!!!...from this week's lottery-draw we will no more have two winning categories...
...from now on we will have three winning categories...
...the third winning category is dedicated to Mr. Phallusinio...
...in order to win this category you have to hit three numbers!!!...but be very very careful...in these 3 numbers PSOLIAGKOS is a must...which means you have to hit 2 common numbers plus PSOLIAGKOS in order to win...if you hit just 3 common numbers you are not eligible to win this category...
...i'm sure i made myself clear, didn't i ?
...so everytime some user hits 2 common numbers plus PSOLIAGKOS , Mr. Phallusinio will show himself and he will be giving to the winner the week's pot ( whatever STEEM and SBD is generated by that week's post )...
...the user has to thank Mr.Phallusinio by saying 'thank you Mr.Phallusinio for your generosity' and that's all!!!
...multiple winners share equally the pot..
...ahh...i almost forgot... Mr.Phallusinio loves his anonimity so he left me the following card to use everytime we have a third-category winner!!!...
...when you see Mr.Phallusinio's card you'll know we have a winner...
.....hope you like it guys...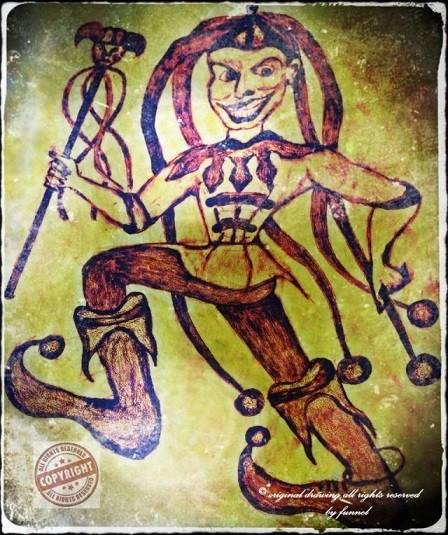 Mr.Phallusinio's Identity Card
---
..the pot belongs to the community...it is yours...but nothing will happen if you don't play... throw your entry in the comments below and get access to the jackpot!!!...you never know when Goddess Luck will smile at you..
....it won't take you more than a minute to make a comment with your numbers and get an entry to claim this pot!!!!
...write down FOUR common numbers plus ONE more our special psoliagkos...
...i would very kindly ask you to make clear which is your PSOLIAGKOS number....if you don't clarify PSOLIAGKOS number there might be misunderstandings so make sure it is clear...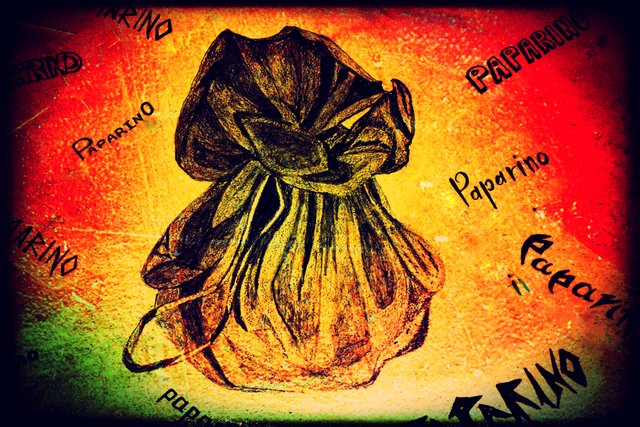 official paparino lottery logo - original design by @funnel
---
...this Sunday's draw numbers were the following....you can always check the lottery's draw numbers by visiting this link

...if you want to have a look on the details and the rules of Paparino Lottery Draw you can always visit my older post here
...i would like to thank again everybody for supporting this project,as it becomes stronger every week..
..play this week and grab the chance to claim the prize pool...free STEEM and SBD is just sitting there for you...
...pick four common numbers from 1 to 45....and one special,the notorious Psoliagkos from 1 to 20...
...three winning categories...
...1st winning category...
....you hit the whole 5 numbers (4 common numbers plus psoliagkos)

...2nd winning category...
....you hit 4 numbers (this can be 3 common numbers plus psoliagkos OR 4 common numbers)

...3rd winning category...
....you hit 3 numbers (2 common numbers plus psoliagkos)
...don't forget that the draw is taking place every Sunday at 19:00 GMT hour BUT the entries close on Saturday 19.00 GMT hour....no entries will be accepted after this time limit!!!
....one entry per account please!!!!
---
....following @contestkings rules...
...NO upvote...NO resteem ...NO follow is required...
...Any support you can give is always appreciated though and will make a difference!!!
---
...MAY THE LUCK BE WITH YOU...
---
---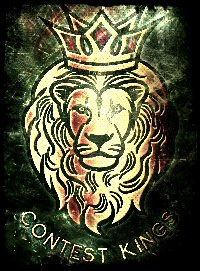 official logo remix by @funnel
---
paparino's prize pool all time contributors
@dimitrisp : 1 SBD - 5 STEEM
@cryptomaniacsgr : 0.639 SBD
---
rules prior to change at author's discretion
official paparino lottery logo original design by @funnel - not free for reuse
Mr.Phallusinio's ID Card original design by @funnel - not free for reuse