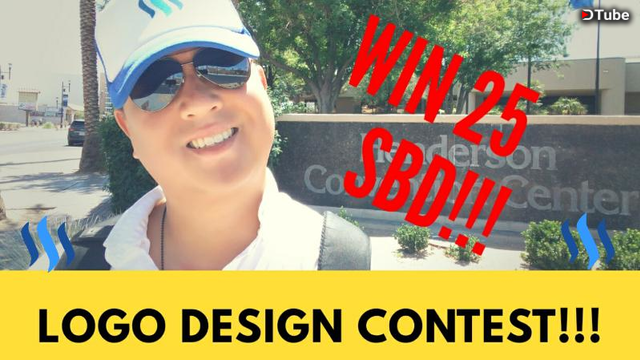 ---
Hi Everyone. Happy Saturday, little windy than normal. Bright, sunny as Heck, & about 85 degrees. Just spectacular weather. I'm in Henderson NV at the street & craft fair. People are out & about having a blast.Everyone is in a great mood.
Big shout of thanks to @quinneaker, @saramiller, @everlove, & @gardenofeden for this awesome great spectacular Steem hat. If you want custom Steem gear contact them. Handmade with Love. Get your Steem gear today!
Today we are announcing a new contest. This contest is for 2 new Steem Creators designs. 1 design for a new Steem,Creators logo & 1 spelled out Steem Creators sign.
If your designs win. You will win 25 SBD!!!! That's right 25!!! Please submit your entries in the comment section below. We will pick the winner next week. 7 days from now.
The judges are @scottshots, @thundercurator, @larrymorrison, @ogc, & @steemcafe.
To find more about who we are go to https://www.steemcreators.com & visit all the judges on Steem.
Once again; design to items, 1 a new logo for Steem Creators & 2 design a sign spelled out Steem Creators. Can't hardly wait to see what you come with. Please tell everyone about this contest & Re-Steem.
If you are winner you will win 25SBD!!!
Good luck & have a killer weekend. May the best designs win.
Delegate SP to @steemcreators. Any amount can make you $$$ & help a great cause. 25, 50, 100, 5000 SP. You will receive 75% of profits proportion to your delegated SP & help fund #steemcreators projects.
Steem Creators North September 6-9th Toronto, Canada, $125.00 USD
Steem Creators Conference April 11-13th in Austin, TX. $125.00 USD https://steemcreators.com
Help me reach 25,000 Followers & a 70 Reputation.
Please Follow, Upvote, Comment, & Please Resteem.
Thank you all.
I.J.
@steemcafe
Thank you @reseller
---
▶️ DTube
▶️ IPFS