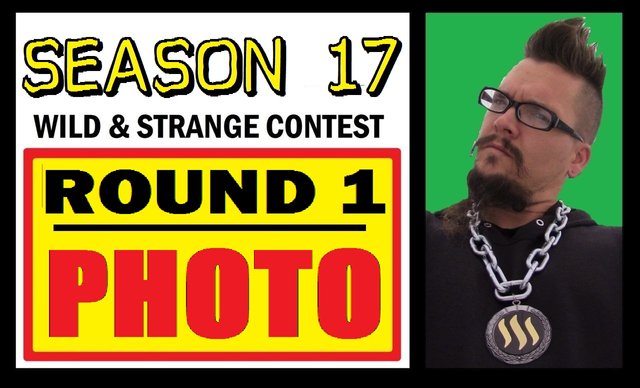 This is the first round of the new season! Jump in if you want to!
---
For those of you who are unfamiliar with this contest, it is a five week contest where you can enter any rounds that you like. Basically, we take a photo from the first round, turn it into some artwork for the second round, make a meme out of the artwork for the third round, make a poem in round four based off of the meme, and then eventually use that poem as lyrics for a song in round five.

Here is how last season went to give you a better idea.
---
SEASON 16 PROGRESSION AND WINNERS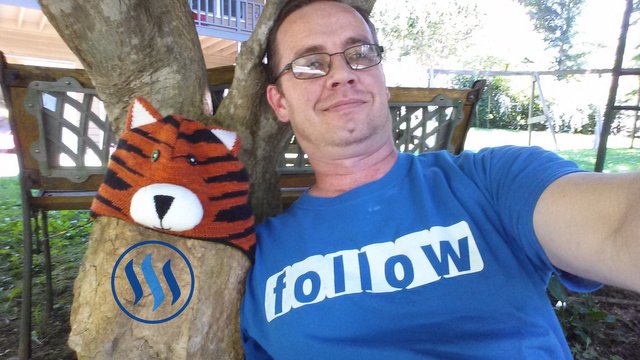 In Round 1 @coinsandchains was the big winner! It was his winning photo that provided the inspiration for the artwork in Round 2.
---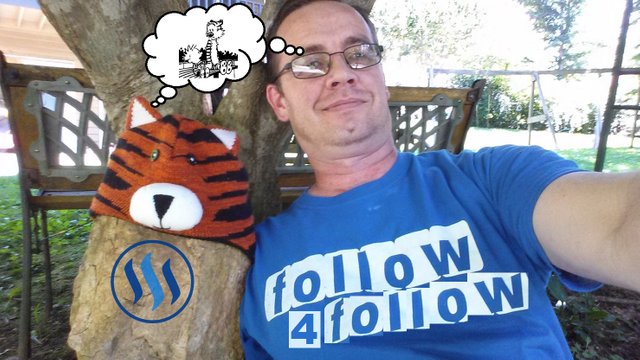 In Round 2 @ecoinstant was the big winner and his artwork provided the inspiration for the memes in Round 3.
---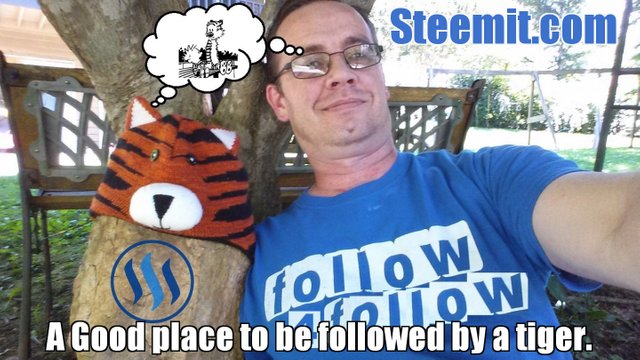 In Round 3 @dwells was the big winner and his meme provided the inspiration for the poems in Round 4.
---
---
I pretend to be a grownup you see
It is really not so hard to do that
I just give them a small piece of me
And allow them to follow my cat
But this is no ordinary cat, you know
So handsome, a picture will do
As I found a way to make dough
Watch him sleep, I'm not kidding you
As I know where all this takes place
A vote and a follow is the key
And as sure as a tiger has grace
Give steemit a chance, you will see
So the next time a tiger is there
In your feed, you know what to do
Just follow and vote, that is fair
Then next time he will follow you too
---
In Round 4 @celsius100 was the big winner and his poem provided the inspiration for the song in Round 5.
---
SEASON 14 ROUND 5 WINNING SONG FROM @drewley

Here is the progression that this contest follows.
---
ROUND 1 = PHOTO – Take a photo to enter.
---
ROUND 2 = ART – Use winning photo from Round 1 to make a piece of art.
---
ROUND 3 = MEME – Use winning art from Round 2 to make a meme.
---
ROUND 4 = POETRY – Use winning meme from Round 3 to make a poem.
---
ROUND 5 = SONG – Use winning poem from Round 4 to make an original song.
---
For those of you who are unfamiliar with this contest, it is really quite an incredible concept. When a season starts, people submit photos and then each round builds upon the the previous rounds. Eventually, we wind up with a song at the end.

SEASON 17!
For Season 17 Round 1, we will open this contest up for any photo entry that you want to submit. All I ask is that you think about how it'll work as artwork, a meme, etc. as the contest progresses. As long as it is an original photo, it'll be considered.
To enter, take a photo of whatever you like and reply to this post with it! Get creative and have fun, and check out the official rules below.

Here are the rules for Season 17 Round 1:
---
Take an original photo.
The winning photo will be used as the inspiration for artwork in the next round, so you may want to keep that in mind.
Enter original work and provide your entry in a reply to this post.
You can still make a post out of your entry, but your post does not count as an entry, only your reply.
Keep everything kid-friendly and G rated.
You must enter the post payout of this post in order for your entry to be considered valid.
By entering, you are giving me full permission to use your entry however I wish.
---
This is a contest that people can jump in at any time. In each round we build on the previous, but this is the Round 1.
---
Photographers and other people with phones, cameras and such, now is your chance to have some fun, show off your skills, and possibly earn some STEEM in the process!
---
---
The winning entry from this round will receive the liquid STEEM/SBD from this post's payout!

Until next time…

GIF provided by @anzirpasai
---
Bitcoin (BTC) - 35jP794XJ1yHUaoxuQUXwGPyCuy6zyiQA5

---