1.5 SBD in Prizes. Easy game for @NewbieGames❤️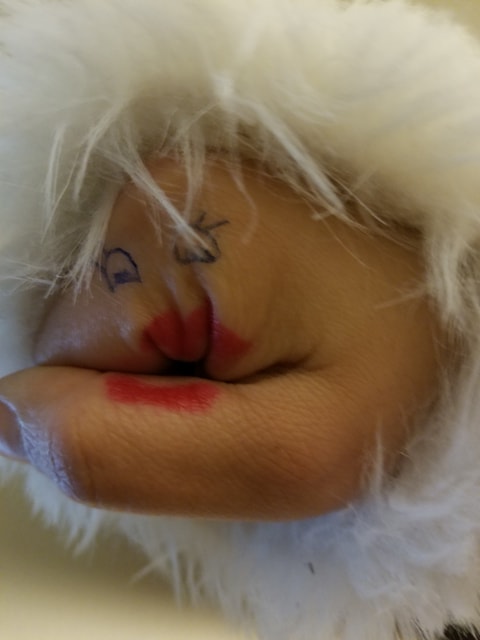 ✋How To Play✋
Dress up your hand any way you wish. Be creative. Lol!

Post a picture on your own blog. A narrative is optional. If you tell a little story, it will be even funnier. You can include video, gifs, signs, backgrounds, art, music, or anything you wish as long as 1 photo of your #HandFace is included.

Use the word #HandFace in the body of your post.

Tag your post #HandFace first— then any other tags you wish. I recommend #photography be at least one. Please do not tag spam.

Post the picture AND a link to your post in the comments below. This is mandatory.
You are NOT required to follow, upvote, or resteem.
However, doing so makes contests like this possible.❤️
Let's make this as popular as #GooglyEyes!
---
✋Prizes ✋
This is the first contest so it will be small, but if it's a success, the next one will be bigger.
There is a 0.5 @steem-bounty bounty on the comments.

The comment that has a valid entry AND the most number upvotes will win 0.5 so tell your friends to come upvote your entry! Remember, this is number of votes, not vote payout. So they can vote with 1% and that's fine. You get the money from your votes anyway. Ties will be split evenly.

A random selection from all valid entries this round will win 0.3 SBD. I use a tool to select a random comment.

And I will pick a favorite to win 0.2 SBD. Hint: The funnier and more elaborate the entry the better.
Yes, the same person can technically win all of the prizes if they're lucky. Total prize value 1.5 SBD.
SBD Author Payouts EXCEEDING the Total Prize Value (1.5 SBD) will ROLL to the following week and be divided among the 4 prizes! So in theory, if the post gets a lot of upvotes, each week should get better.
---
✋Permissions ✋
By participating you grant me permission to use your entry pictures and content (quotes, videos, etc.) to promote the contest, feature winners, etc.— solely in connection with #HandFace contest.
---
✋Sponsors ✋
If you want to sponsor the NEXT ROUND, send .5 SBD to me with the memo HandFace. Your sponsorship goes directly to prizes in the next round. And you'll get a fancy shout out in the next post.
If you want to offer a different prize such as SP Delegation, @Steembasicincome, or another prize— contact me on Discord at https://discordapp.com/invite/gcZkjH4
---
✋Rules ✋
Your own post (on your blog) may get upvoted, and you're welcome to promote your own post as you wish. But please do not use bid-bots on my comments below. Using a bid-bot below to vote for you will disqualify you. I have most of the bid-bots names in a spreadsheet so please don't try to cheat...lol
Anything overly sexual will disqualify you. Please no hands giving a carrot a happy ending. Thanks. Lol.
You may NOT use #GooglyEyes on your #HandFace. Sorry. Not allowed. But you can use other things. You can draw eyes, use raisins, paint your entire hand, etc.
You DO NOT have to make your hand into a FIST FACE. you can make your hand into ANY kind of FACE or use any hand gesture. And it can have more than 2 eyes or just one. For this contest, a face is defined as having at least one eye and a mouth. Yes, it can have teeth, eyelashes, tentacles, hair, warts, or anything else you can think of.
✋Summoning Judges ✋
If you wish to help me judge next week (using a few of your upvotes) let me know in the comments.
Judges cannot enter a contest they are judging. Judges get a shout out in the next post too!
---
Good Luck!
😀