Heyho Readers! How are you? Let's share a picture of our favourite quotes and talk about books.
---
Heeey readers and contestants! I'm writting this post to remember you about the Epic Quote Challenge I'm running in conjunction with @riverflows. I also want to announce some things and extend the contest for one more week, you'll see why.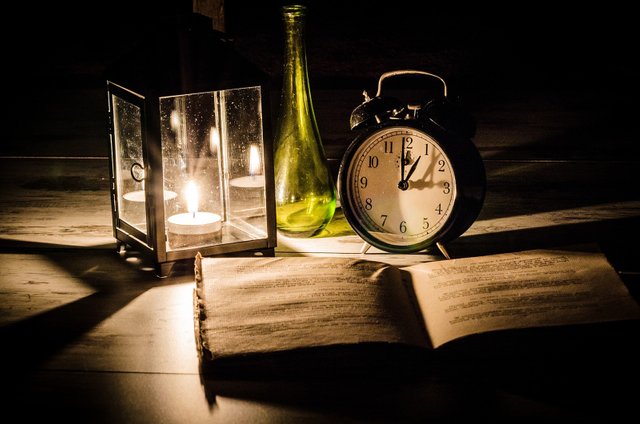 Photo by Free-Photos on Pixabat under C00 Creative Commons.
---
Let's start with the announcement!
This contest was meant to officially end at 11:59 PM GMT, June 21th. However, we've got some awesome initiative by @riverflows that led us to extend this contest until next week, 11:59 PM GMT, June 28th.
Since we are the creators of this contest we are not going to enter the competition, we are sharing our book/quotes for the fun of it. That been said...
@riverflows will be donating the SBD on her own post to the prize pool of our contest! Isn't that awesome? Plus, I'll be donating mine as well. So please, make sure you upvote her post to increase the reward even more. You can check the donation posts down below.
Donation Posts
There she talks about this incredible book called 'Ransom' by australian writer David Malouf.
"Every line is beautiful. In 'Ransom' he reimagines a part of the Illiad, where Achilles is dragging the corpse of Hector around under the walls of Troy where King Priam and his family watch in horror. The novel begins with the line 'the sea has many voices', a reminder that there is more than one way to see these ancient stories of heroes and kings." - She describes.
 Lest the honour of all men be trampled in the dust - David Malouf in Ransom
"I love this line so much - it's a reminder that above all else, humanity must be upheld, despite circumstance, tradition, or any other goings on that make people behave in terrible ways." - She explains.
"Aboard the Paratii, Amyr sailed alone across Antarctica between 1998 and 1999. That trip aimed to travel around the world on its shortest, fastest and most difficult route. To meet the challenge, Paratii departed from a point on the map, the island of South Georgia, and continuously sailed straight until it hit that point again. With that, Amyr crossed the Atlantic, Indian and Pacific oceans alone at the helm of Paratii. After 88 days and 14,000 nautical miles, Amyr completed the voyage. This story is told in the book Endless Sea (Mar sem Fim), the one that features one of my favourite quotes." - He describes.
A man needs to travel. By his own means, not by stories, images, books or TV. By his own, with his eyes and feet, to understand what he is. To some day plant his own trees and give them some value. To know the cold to enjoy the heat. To feel the distance and lack of shelter to be well under his own ceiling. A man needs to travel to places he doesn't know to break this arrogance that makes us see the world as we imagine it, and not simply as it is or may be. That makes us teachers and doctors of what we have never seen, when we should just be learners, and simply go see it." - Quote from Amyr Klink on the book Endless Sea, pag. 76.
"When I first saw this quote it impacted me so much, I realised that complaining about life was not going to take me anywhere. If I really wanted to visit all those amazing places I used to see on Discovery channel, I needed to find my way. I've realised then, that money was not the issue, my real desire was - I had to find the means. After that book I've travelled all over Patagonia alone, with just a backpack and little money." - He concludes.
You can also show some love to our current competitors who took their time to share their lovely books. Check out their blogs and leave a upvote for a coffee.
They all shared unique books and insightful quotes that I'll present in a dedicated post further on the week - You guys rock!
---
CONTEST RECAP
Win SBD for sharing your Epic Quote!
The contest officially ends at 11:59 PM GMT, June 28 th.
RULES
*Attention: Reward pool will be a combination of 4 posts (Post 1, Post 2,  Post 3, and this one)
On the Epic Quote Challenge you'll have to share a quote that is important for you. The rules are simple.
Upvote this post. (This is crucial for being eligible)
I don't want to read random quotes you took from the internet, I want you to bring something that is really valuable for you. For that we'll have some scores.
Share a picture of the book (1 point)
If you show the quote underlined (1 point)
Tell us about the book (1 point)
Tell us why you love that quote (1 point)
Tell us why it's worth reading the book (1 point)
Obs.: Even though this is a travel related blog and I'm a travel reader, feel free to explore whatever quote you like. Some cool travel quotes will possibly make my heart beat stronger though.
HOW TO PLAY (2.5 - 5 points)
I won't force you into writing a full post about the book you like, but if you feel like so, it'll add a lot to the community, hence giving you (5 points). It's up to you!
Use the tag #epicquote if you decide to do a complete review of the book and don't forget to share your quote, make sure to follow the rules for extra points; you can place your link on the comments down below.
OR you can share your book on the comments down below, same general rules but you'll get (2.5 points).
Share your book and quote on the comments down below, make sure to follow the rules for extra points
The remaining (10 points) will be judged by me based on how your quote impacted myself.
Total (20 points), the person with more points win.
THE GAME DURATION & PRIZE
The game will be up for ONE WEEK.
Winner will be announced on a post next week .
The prize will be of 5 SBD that will be distributed to the absolute winner right after the contest ends.
If this post doesn't reach 5 SBD payout, winner will receive 100% SBD of the post reward. We'll also have donations from 4 different posts entering the pool, (Post 1, Post 2,  Post 3, and this one)
All participants will receive my full upvote, it's not much, but it's something xD
Curious to see what this week will bring us and I'm happy that out prize is getting bigger.
I hope you've enjoyed this contest idea and that we can flood Steemit with awesome books. Let's bring knowledge to the community. Happy reading!
If you liked this post, please, consider leaving your upvote for a hot coffee.
~Love ya all,

---
Disclaimer:  The author of this post is a convict broken backpacker, who has travelled more than 10.000 km hitchhiking. Following him may cause severe problems of wanderlust and inquietud. You've been warned.
---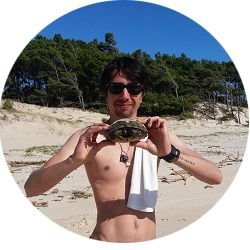 I'm Arthur. I blog about Adventure Stories, Brazil, Travel, Camping & Life Experiences.
Follow me to stay tuned for more craziness and tips.
You may also want to read:
[Blog #16] Sunday Cycling | Train Bridge & Pastel | 50 km tour
Monday Morning Quote: "For every minute the future is becoming past"
Mighty Steem Explorer Game! Discover the Location & Win the SBD
Epic Quote Challenge | Amyr Klink Quote on Endless Sea (Mar sem Fim)
Visiting Southern Brazil | Yerba-Mate | What is it, How to prepare & Benefits
A proud member of the Steemit Travellers community: