Contest - Draw a Scene - 31 May, 2018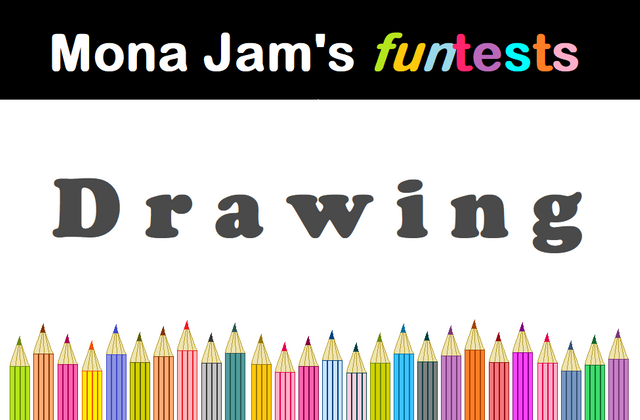 The task
Draw a scene that includes the following:
"a bench, trees, flowers, a small wall made of bricks, few swans and a giant ferris wheel that is seen from distance"
Be creative! and add more if you want.
Rules and guidelines
Create a separate post and show the step-by-step process of your drawing (upload the images of each step).
The images (drawing) should be accompanied by a brief description, where applicable.
The post should be aesthetically pleasing, so pay special attention to the images.
You can use any medium to draw: by hand, digitally, using water color, or oil paint, anything!
The post should start as follows:
"This is my entry for the drawing contest organized by @monajam. You can find the contest here." Please create a hyperlink, and do not paste the URL directly.
Also, before starting writing, describe what you have to draw. You can also paste the above-mentioned scene in your post.
After you publish your post, drop the URL in the comments section below so I don't miss it.
Upvote this post.
Contest closes after the payout is finalised.
Reward
SBD earned from this post will be equally distributed among 3 winners.

Purpose of these contests
Read here

Supporters
There are some awesome Steemians who are supporting these contests in the form of their upvotes:
@dante31 @ewuoso @thatdamiguy @saimegh @ghulammujtaba
@emrebeyler is giving upvote support who is witness.
If you want to support these contests, you can follow @monajam through Steemvoter (Create a rule and follow 'monajam') or SteemAuto (Click on fanbase and follow 'monajam'). 
Let me know so I can include your name in the list of the supporters.

Vote for Witness
As mentioned above, @emrebeyler is supporting these contests, so please show your love and support to him by giving him your witness vote.
Here is how you can do this:
Click here, scroll down and enter the following Steemit ID in the empty field 
and click on "Vote", as shown below


Do you want to earn daily SBD, resteem and upvotes?
Then visit @sbd.giveaway

Do you want your content to be upvoted and featured in @steemrepair daily digest?
Then join the curation trail of @steemrepair. For more information, get in touch on their discord channel.

Do you want to be part of a community that promote positive growth and give personal and professional guidance along with upvote support?
Then join @greetersguild. For more information, get in touch on their discord channel.