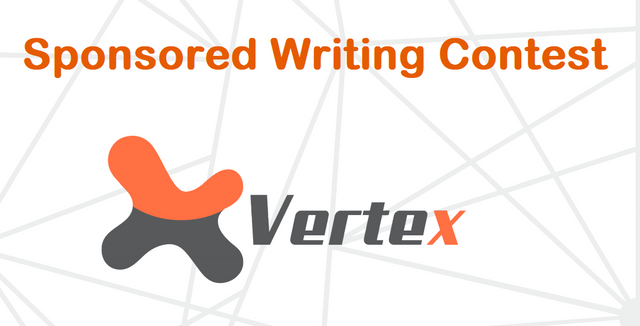 An initial coin offering or ICO is a way of fundraising that trades the future cryptocurrencies for those cryptos that are already well-established such as bitcoin, ethereum, litecoin, dash or FIAT currencies. Investors fund these ICOs in order to get a higher return on their investment when the token is listed on exchanges and be available for trading.
During 2017, a significant exponential growth was observed in the crypto market and many investors benefited from the extreme volatile market. However, more than half of the ICOs were designed to raise the funds only with no clear purpose and it led to the loss of $2.76 billion. Thus the vetting is quite a challenge for the investors to evaluate which ICO to invest in to get returns on their investments because many new ICOs are coming up in the crypto market. There are some key factors that may lead to the success of an ICO, such as  it should solve real problems, the team should be credible, and should demonstrate commitment.
Vertex Market is the decentralized ICO aftermarket platform that makes this vetting process easier for you. The goal of the Vertex Market is to make sure that the investor participates in a genuine ICO and gets return on their investment. In the Vertex aftermarket, the ICOs that are successful, or have greater chance of success and likely to be listed to exchanges, can be bought. The ICO will be listed on the Vertex Market after an extensive vetting process.
What does Vertex Market offer to the investors?
Often times, investors find it difficult to participate in an ICO because the tokens are already sold out during the private sale, and never become public. Vertex Market offers an opportunity to the investors to buy tokens even after they are sold out, under much better conditions and price than the one during the ICO.
What does Vertex Market offer to the ICOs?
An ICO that meets the Vertex evaluation criteria will be bought by Vertex and listed on the aftermarket and will be open for Vertex investors to invest their funds in the project. The ICO will get free advertisement on the Vertex platform and Vertex Seal of Approval. ICOs will also get support and consultation from Vertex.
Vertex will offer both utility and security tokens on the platform. Tokens that are related to gambling or any addictive substances will not be approved by Vertex.
How does the Vertex platform work?
Vertex platform will be powered by Vertex tokens. These tokens will be used to invest in the vetted tokens; thus, investors who wish to make investment in an ICO project should own Vertex tokens, which will be used to purchase the desired ICO tokens. Vertex will get the ICO tokens at a discounted price at the time of ICO sale, and Vertex token holders can only purchase these vetted tokens after the public sale is over.
The Vertex Token
Vertex tokens (VTEX) are ERC-20 tokens on Ethereum blockchain. The total supply of VTEX is 300 million and 60% of it will be available for public sale. 
The Vertex Wallet
Vertex will offer its own ERC-20 compatible wallet, where the users will store their ERC-20 tokens. The wallets will be secured with private keys and users accounts with 2FA.
Video Review
More Information

The Task
Write in your own words about Vertex Market, its vision and mission, and what type of benefits it would offer for the users; who will benefit from Vertex Market, and how would the platform and the aftermarket work? What are the current problems in the crypto world that Vertex Market would solve? You can also write about your own feelings when investing in an ICO, and how will you benefit from Vertex Market.
The Rules
 Join the airdrop of the Vertex Market (Optional, but recommended).
Write about Vertex Market. Your writing should be original; you can use the VertexMarket website and the whitepaper but don't copy paste and don't forget to add all the sources you used at the end of your article.
Pay special attention to the format.
Maximum words : 1200.
Write in English.
Create a separate post. The post should start as follows: "This is my entry for the sponsored writing contest organized by @monajam. You can find the contest here". Link to this contest must be provided in your post.
Drop the URL of your post in the comment section below.
The Reward
1st place - 30 Steem
2nd place - 25 Steem
3rd place - 20 Steem
4th, 5th, 6th place - 15 Steem each
7th, 8th, 9th, 10th place - 10 Steem each
20 Honorable Mentions - 1 Steem each
Additional Rewards
YouTube Video - 2 Steem each for top 10 videos
Make a video about Vertex Market and upload it on your YouTube channel
Use my app to post about Vertex Market on Steemit and get a 50% to 100% upvote from me, if I like your writing. Please note that I will get back my SP, that I delegated, in a day or two, so I will upvote your post then. If you use my app, one of your tags should be 'rewardhub', so I can find your post.
The Deadline
1st September 2018

Thanks to...
I am really grateful to @aschatria who has created this app for me on github.