SEAPHOTOGRAHY CONTEST - LAUNCH ON AUGUST 1ST !!!!
Be ready !!!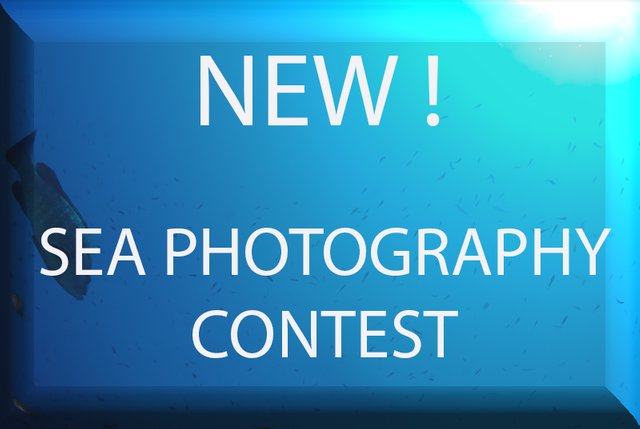 PRESENTATION
SEAPHOTOGRAPHY CONTEST is a photo contest for ** lovers of the sea **, and dedicated exclusively to ** la mer **. The sea enchants us, amazes us, astonishes us, it is time to pay homage to him on Steemit.
This photo contest addresses several themes of the sea:
The wave photography
Underwater photography
Sunset photography on the sea
Mid-air and mid-water photography
The photography of marine animals
Other themes will complete this list as the development of the contest.

*****