MINNOWBOOSTER and CRYPTO MEME CONTEST July 2017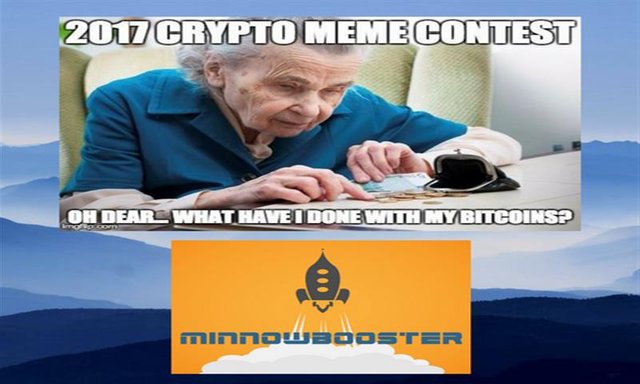 The Cryptocurrency / Minnowbooster MEME challenge for July 2017 starts now!
Want a chance to win a large SBD prize for funniest Cryptocurrency or MinnowBooster MEME?
Here are the contest details:
THE MAIN PRIZES CONSIST OF 75% OF THIS CONTEST'S TOTAL UPVOTE VALUE paid in SBD on the 8th day (approx. July 20th, 2017).
A THIRD PRIZE HAS BEEN ADDED TO THIS CONTEST. SEE BELOW FOR THE MINNOWBOOSTER SPONSORSHIP OFFER!
The main prize will be broken into two awards:
1.) Funniest Cryptocurrency or MinnowBooster MEME (50%)
You must create an original cryptocurrency MEME that makes people laugh and post it in the comments section below. May the funniest MEME win! Each contestant is allowed (1) general crypto MEME submission and (1) MinnowBooster MEME submission.
**consideration will be made by both number of comment upvotes and feedback from the Whaleshare and MinnowSupport communities
2.) Random Cryptocurrency or MinnowBooster MEME (50%)
One contestant will be selected RANDOMLY assuming they followed the rules and posted a funny crypto / minnowbooster MEME in the comments section. This process will use a generator found here:
https://www.classtools.net/random-name-picker/
All participants must upvote this post in addition to posting their funny Crypto MEME to ensure a large prize pool for the winners.
If this contest is a success I will also consider adding to the prize pool with an undisclosed amount of SBD.
These contests are more fun with MinnowBooster. Don't forget to check out the new and improved MinnowBooster with a new Stealth Goat (quiet upvote feature).
Here's the updated MinnowBooster article to get more information about how to boost your posts to the MOON!
https://steemit.com/minnowbooster/@minnowbooster/minnowbooster-update-log-2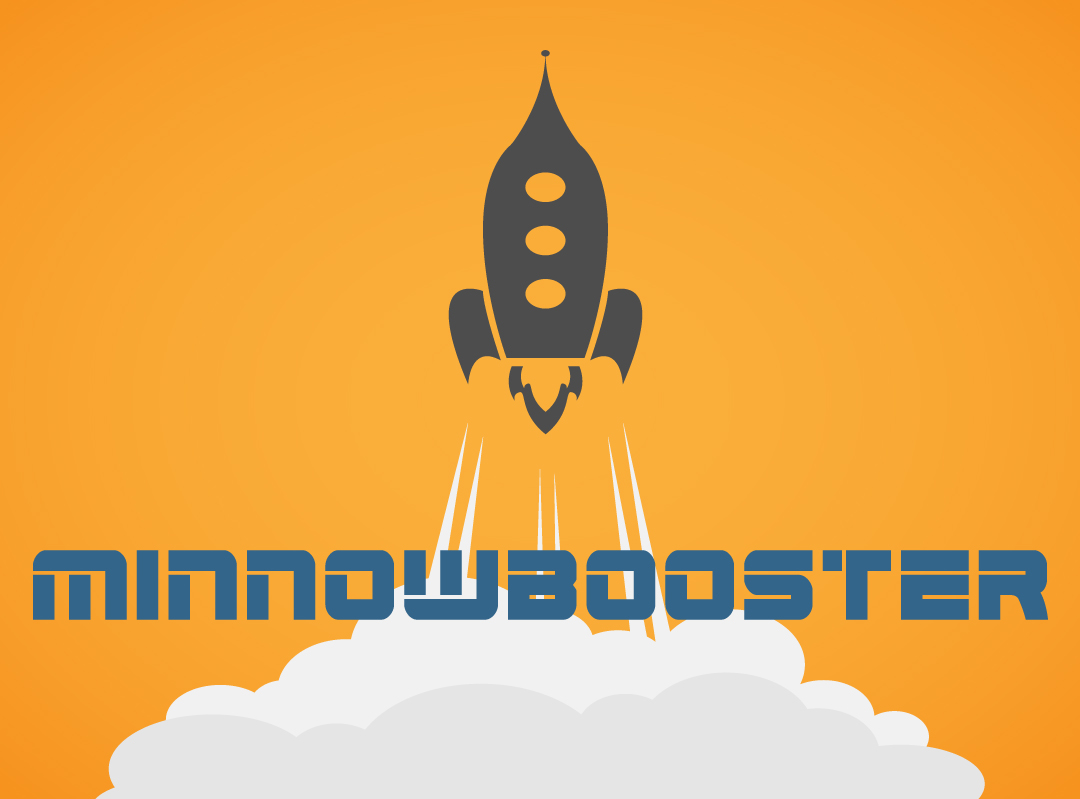 Would you like to be a Prawn (an upgraded Minnow) for 4 weeks?
As an added bonus MinnowBooster has announced a huge bonus prize of 300SP (4wks) for best MinnowBooster MEME!

Thanks for joining the first Crypto MEME contest!
Sources:
IMGFLIP (Meme Generator) - https://imgflip.com/memegenerator
MinnowBooster - https://www.minnowbooster.net/