We live in Ticino Switzerland right next to the epicentre of the world's most alarming outbreak of the Covid 19 virus. My business is shut down and I have not had in person human contact with anyone outside my immediate family for several weeks. But you know what? I'm making the best of it!
Let's get positive. If you are on lock down what good thing are you doing?
Here Are a Few Samples to Get you Going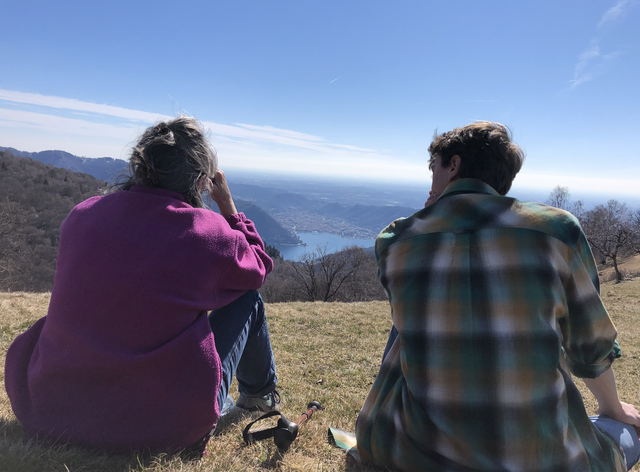 My house is right on the edge of the woods so I can still go hiking and I'm doing it every day now! That's the lake of Como ant its namesake city in the distance!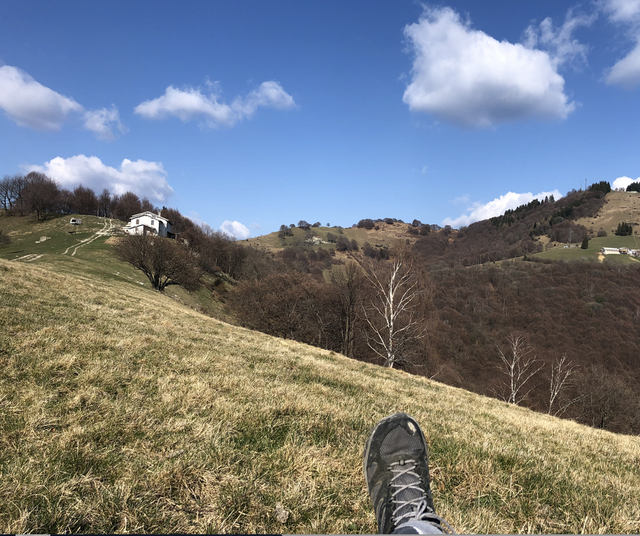 Sometimes I head up the mountain behind my house, lay back and meditate. That's good for me in these troubled times!
What Good Thing Are You Doing While on Lock Down?
Here Are The Rules:
● Show me a photo of that describes your activity
● Post your photos in the comment section below
● The photo must be yours NOT one that you find on the internet.
● Maximum of 2 entries per person
● If you make a post promoting the contest I'll try and give it an upvote as well
● There will be at least 5 prizes of 1 Steem each!
● The contest closes in 7 days
If you like contests and would like to see more of them here on the Steem Blockchain please consider upvoting my posts. Contests help our community so spread the word!
Until next time,
@kus-knee (The Old Dog)

Let's Succeed Together!