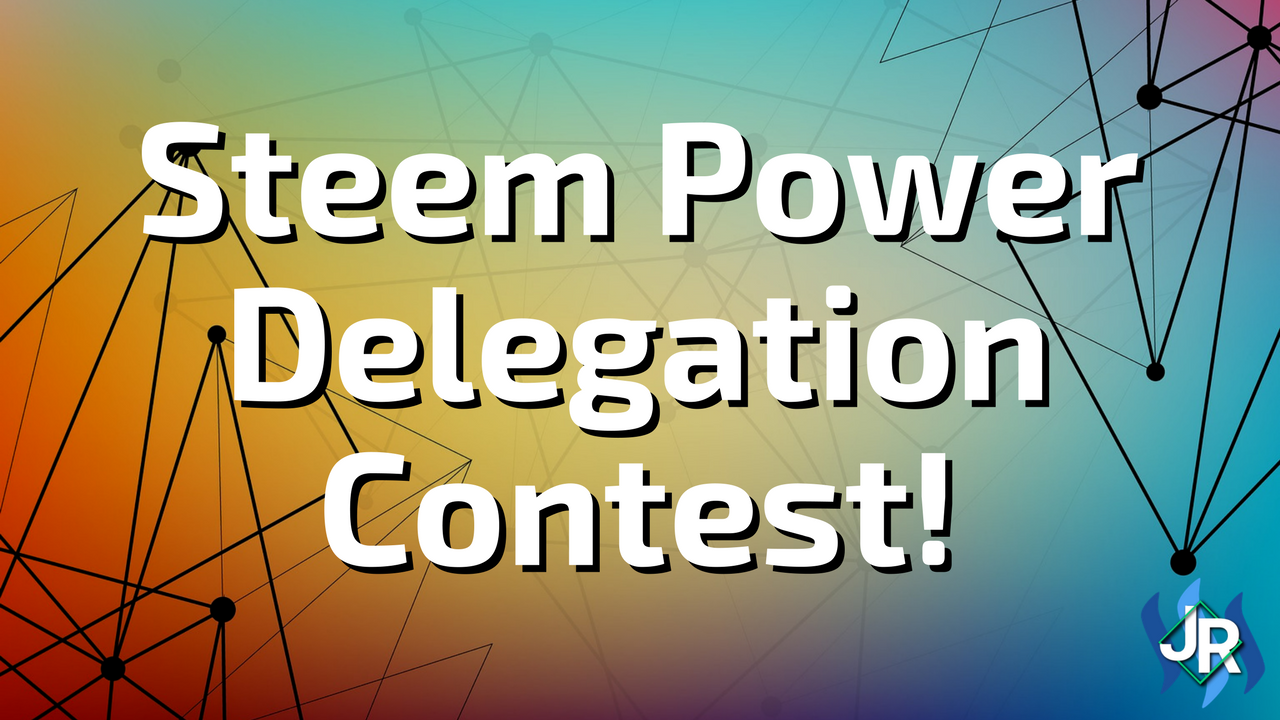 Dolphins and whales need not apply.
After hanging around the @minnowsupport project's help channel in the P.A.L. Discord group, as well as the #help channel in steemit.chat, it is clear that many new minnows are unable to transact on the steem blockchain. This is due to a lack of bandwidth caused by heavy use on the Steem network.
I want to help as much as I can, so, instead of telling every new user to "be patient," I've decided to run a contest for all of you who are currently unable to transact due to their low bandwidth.
The goal of the contest will be to select a few new users who I will delegate Steem Power. This set amount of Steem Power will be enough bandwidth to interact on Steem. I would love to delegate to all new users, but I, unfortunately, do not have that kind of Steem Power.
What is up with the bandwidth?
To learn more about the issue, new users are experiencing please read the first round of this contest.
The Contest
So I want to help three new Steemians by delegating enough Steem Power to them for a weeks time. This delegation will allow them to build up their own Steem Power so they will no longer need my assistance. I will run this contest every so often to give new users the chance to use the Steem platform on their time.
It is a bit of a shame that I need to run this as a contest, but I am not a whale with a crazy amount of Steem Power so I can only do so much. Hopefully, the users I delegate to will be able to earn enough Steem Power in a week or two to where I can run this delegation as close to twice a week as possible.
The Rules:
If you are able, please comment below that you would like to enter. If you are not able to comment (because of bandwidth), please send a private message to jrswab#3431 on Discord or jrswab on steemit.chat.
After forty-eight hours, I will look over the candidates who entered and determine who to delegate Steem Power to.
-- I will be choosing users who create good content. It is my goal to improve the overall quality of the Steem network as much as possible, so I will not delegate to accounts that show little or no effort to create the best work they can. (Yes, this is subjective.)
If selected, the user must agree to my coaching aimed to help them move their blog to the "next level." Not everyone may need this, so if I want to help you improve, I will let you know.
The selected users must use the 50/50 payout option to exchange the earned SBD the following week into STEEM.
The chosen users have to show a willingness to improve both their content and the Steem ecosystem as a whole.
I wish I could help every new user out, but I am only so "powerful" (that sounds weird). I plan to run this twice a week as long as bandwidth for new users is still an issue, and the first round of users earned Steem Power can support them! This contest is an experiment for both me and the new minnows so we should expect the rules and time frames to change next round.
Thanks For Reading!
---
Looking to take your Steem based creations to the next level?
Join us over at the Creators' Guild Discord group! We are here to encourage, support and increase the creation of quality content.
---
Like what you see?!
You can vote me as witness!
If you have any questions about the future of Steem
or my witness please feel free to message jrswab#3134 on Discord.

Click here to vote with SteemConnect!
Or you can do the following via Steemit:
Go to https://steemit.com/~witnesses
Scroll down to the bottom.
Type "jrswab" into the box.
Click "Vote" once.
Refresh & check.
All images came from royalty and attribution free sources unless specified.