Steemit Contest: Together We Build 4.... Win 10 SBD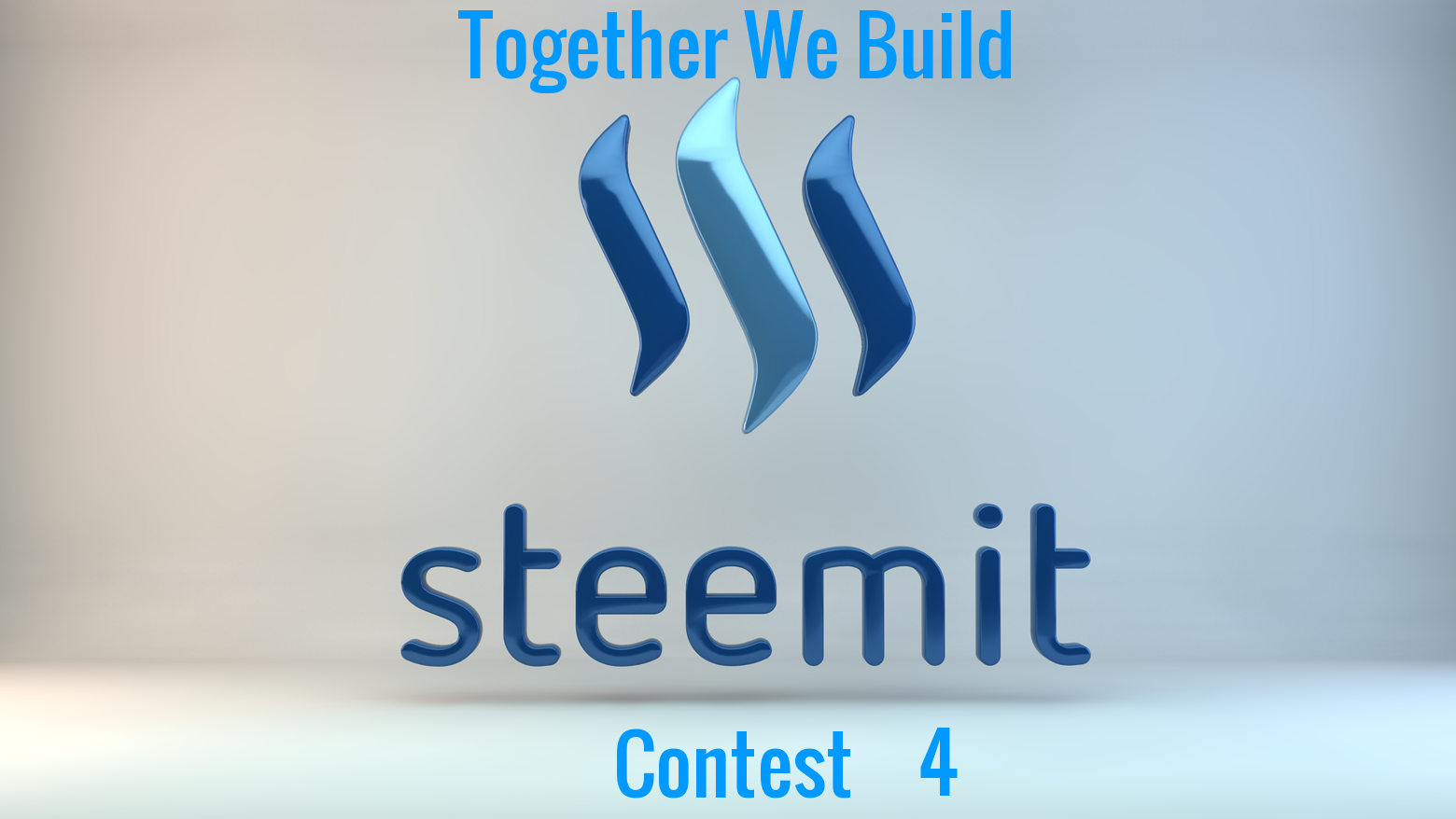 Hello Steemians,
This contest is to help spread the love and to continue to help each other and build here on Steemit. The contest winner will receive $10 SBD. As many of us know, Steemit is a platform that allows us to grow and get stronger with the help from our fellow Steemians here in the Steemit community. So I want to do my part and give back. I am still pretty new here and would love to be able to help someone have an opportunity to continue to build here on Steemit.
The first three contests did good, but we can do better! The better the contest the more we can help each other build. Please read carefully on how to enter. Here is how to enter the contest.
Upvote the contest
Comment on the contest. Your comment must be "PAY IT FORWARD" adding an example (on steemit or in your daily life) of how you will pay it forward is encouraged, but optional. Please at least comment "PAY IT FORWARD" or it will not be counted as an entry. Comments like "nice post" and "great job" etc will not be accepted as an entry.
ReSteems are appreciated :) The more we can get others involved, the more likely the contest will be successful. My hope is the more upvotes, comments, and Resteems the contest gets the more people I/we can help.
Everyone is welcome to join minnows to whales. I personally know (and some of you may know too) how hard it can be sometimes to develop relationships on here and put yourself out there to the world. That is what this contest is all about, its not just about the SBD it's about engaging and building one another here on Steemit as a family. The thought of always paying it forward. This can be a successful contest. Even if you don't win today, you could win the next one and more importantly you are engaging with me and others which also is helpful. So this contest is a win for everyone!
How the Winner Will be Chosen: The winner(s) will be chosen randomly using Random Name Picker. If you are not familiar with it, please refer to my post called "Together We Build Contest Winner Example" Winners will be announced in a separate post that I will call "Together We Build Contest (with the number of the contest) Winner Results"
I love having this opportunity to interact and engage with others on the site. I hope for a successful contest so I can continue to do them and keep giving back to our Steemit community. Hopefully the love will grow and someone will pay it forward in their own special way. For us to be successful, we all must continue to work together.
Please come back and check on me as I will be posting contests often. Spread the word and let's continue to build Steemit. Also, it would be appreciated if my other posts outside of the contest are upvoted, commented, and Resteemed as it will help me be able to potentially offer a larger prize or multiple prizes. The more people who vote on my other posts, the more I can share the love with others. Thank you in advance.
I appreciate all of you, Steemit is only as good as the people who are on it so let's continue to build a strong Steemit community. Best of luck to all of you. Thank you.