Travel writing contest No.7! Win 100 STEEM [Support travelfeed.io]
The best Travelfeed writer will get 100 STEEM!
"Traveling — it leaves you speechless, then turns you into a storyteller" – Ibn Battuta.
All Steem Power earned by this post will be delegated to Travelfeed.io
Who were the winners of "T.W. Contest No.6" and what happened in the last 30 days? Be patient ladies and gentlemen and continue reading until the last sentence! Are you ready for it? Let's start with the list of winners...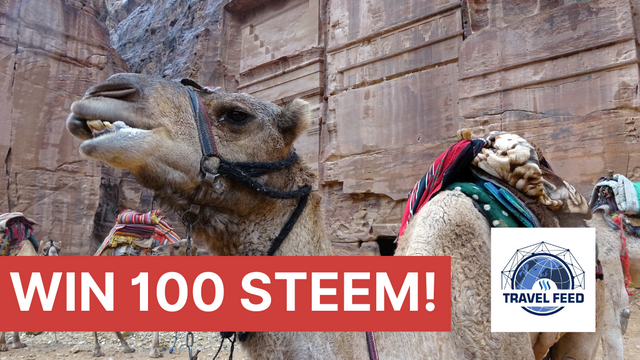 WINNER OF THE TRAVEL WRITING CONTEST NO.6
The main prize of the "T.W. Contest No. 6" was 100 STEEM. 2nd to 5th place holders got Steem Power delegations for 6 months: 25 SP for the 2nd, 15 SP for the 3rd, 5 SP for 4th and 5th place! Without further ado, the winner of The travel writing contest No.6 is...
Kim's Quest #27: Mt. Kalatungan traverse Mt. Lumpanag/Wiji! by @ybanezkim26! 100 STEEM!
There is not much to say. It is a colorful and professional looking travel article written by Kim Ybañez. Kim describes himself as a chemical engineer by profession, but a blogger and an adventure seeker by passion. He also invites his readers to join his quests as he visits secluded destinations, climbs mountains, tries new and exotic dishes, and explores his country. The rest of the world will follow since he's still a poor, corporate slave with tons of bills to pay and two siblings to support.
Welcome to the 27th edition of Kim's Quest! This is the third part of my first major climb which was in Mt. Kalatungan (5th Highest Mountain in the Philippines) traverse Mt. Lumpanag (Mt. Wiji or Macaopao Peak). I hope that you will join me as I relive the experience of that very memorable climb... (Read)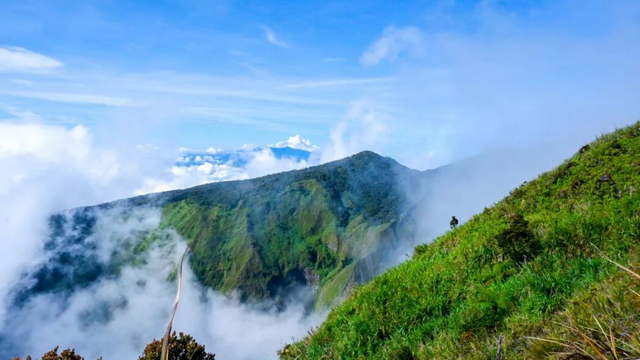 2ND PLACE GOES TO...
Let's travel together - Văcărești Natural Park! by @gabrielatravels! 25 SP delegation!
Gabriela is one of my favorite travel writers in our community. She was also the winner of T. W. Contest No. 5. This time Gabriela invites us to travel together to the Văcărești Natural Park. Make sure you check out her other posts too! P.S. Nice boots! :D
Văcărești Natural Park represents the results of a failed project during the communism when back in 1988 this place started being dug by lots of auto vehicles and workers who were supposed to turn it into a residential complex after the president of Romania at those times (Nicolae Ceaușescu), left hundreds of families without houses and lands trying to create lots of things illegally... (Read)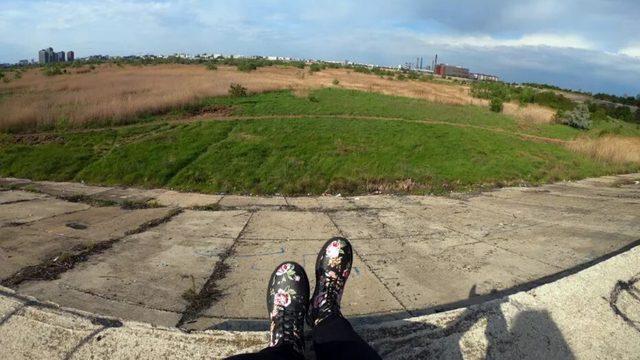 3RD PLACE GOES TO...
Havey's Australia & New Zealand Adventure - Journey to Christchurch! by @nickyhavey! 15 SP delegation!
To me "Nicky Havey" is a synonym of the Travelfeed. Why? It's because he is a loyal platform user, he always has a few words to say when the time comes to show some support to other travel writers out there. What is more, I believe he participated in all the #travelfeed T. W. Contests since DAY 1. Check out his article about the Shag Point and some other interesting things... :D
On these organized tours, they do try and cram in as much as possible - the G Adventures trip I went on was no different - and, as you can see from the map below, it was a very long drive to get from where we were in Wedderburn to Christchurch. We had a whistle-stop walking tour when we got there but it wasn't without its education and history around the city that has had its hardships in recent times... (Read)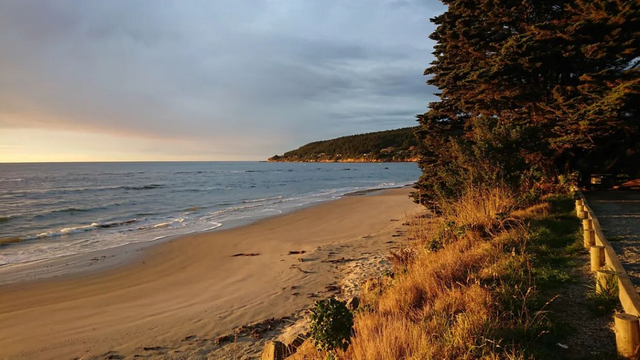 4TH PLACE GOES TO...
@Kidsisters travel blog No.1 - Paramaribo, Suriname Zoo! by @kidsisters! 5 SP delegation!
@Kidsisters are the daughters of @Justinparke. He says - "Sharing this one on behalf of our daughters, the youngest Steemians on the blockchain. They've got their own profile now and wanted to do this, and they asked me to sit this one out." Welcome to the @Travelfeed girls! We are blessed to have you here!
Sakana and Srey-Yuu have been very bored lately, and our landlord offered us a free trip to the local zoo here in Paramaribo, Suriname. Sakana and Srey-Yuu went knowing to take pictures with their own camera for a blog post. Unfortunately only a few are usable, so I've given them a few photography tips for the future. It's hard to believe this is still considered the Caribbean when the local wildlife is anacondas, piranhas and capybaras. But that is Suriname, where the Caribbean ends and South America begins... (Read)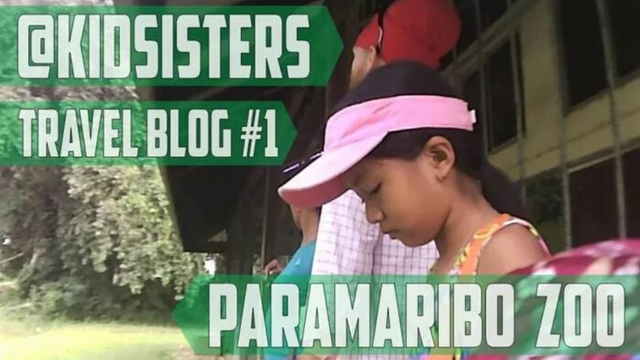 5TH PLACE GOES TO...
Travel Story: Hidden Gems Hitchhiking Tierra del Fuego! by @mrprofessor! - 5 SP delegation!
LISTEN TO ME ALL THE GIRLS AND BOYS OUT THERE!!! I think this is an absolutely amazing travel article written by an absolutely awesome travel writer! What is more, @mrprofessor is a member of the @travelfeed curation team. I always try not to choose winners from the team member's circle, but this time it would be a criminal act!
Disclaimer: The author of this post is a convict broke backpacker, who has travelled more than 10.000 km hitchhiking and more than 3.000 km cycling. Following him may cause severe problems of wanderlust. You've been warned!!!
This happened when I was hitchhiking Argentina and Chile in summer 2017. Carrying only the essentials and little money for the journey. I had left Buenos Aires in early January with the main goal to reach Ushuaia, the southernmost city in the Americas. The plan was plain and simple: Work if needed, camp, hitchhike all the way, have loads of fun and let my desire guide the way... (Read)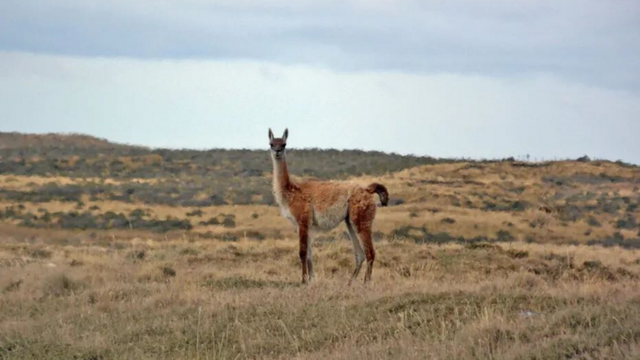 ---
HOW TO PARTICIPATE IN THE CONTEST?
Write a travel article using travelfeed.io platform and post the link in the comment section below. Articles that are older than 7 days may participate too. Each article may participate in the contest only once.
Resteem this post
[Optional] Follow @invisusmundi for more cool contests!
---
TRAVEL WRITING CONTEST NO. 7!
After 30 days (16th of February) I will personally read every single one of them and choose the one which I like the most. The best travel writer will be rewarded with 100 STEEM! Remember, it is quality rather than quantity that matters. Make sure that every article you post is full of love for life and a pure desire to share your experiences with all the brothers and sisters out there.
2nd, 3rd, 4th and 5th place winners will get Steem Power delegations for half a year. 2nd place winner will get 25 SP, 3rd place - 15 SP, 4th-5th - 5 SP delegated for six long months! You know how they say! Every STEEM counts! Do not hesitate and share your best creation!
MAY I HAVE YOUR ATTENTION, PLEASE?
100% of Steem Power earned by this post will be delegated to @travelfeed. Your upvotes will help to support the mighty Travelfeed.io platform and its amazing community. Keep in mind that the only way @travelfeed uses its Steem Power is to manually curate best #travelfeed posts. It is not a secret that Travelfeed.io is home to some of the best quality content in the whole Steem ecosystem. Smash that UpVote button!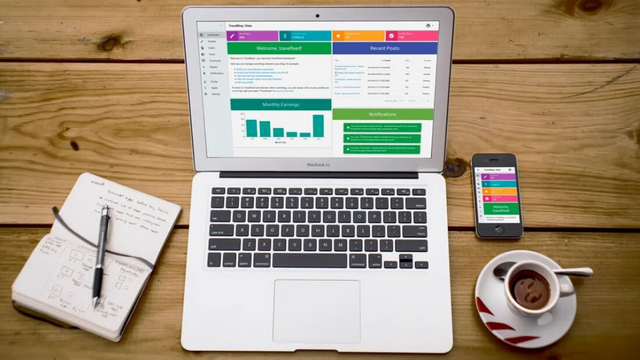 WHAT IS TRAVELFEED.IO?
Travelfeed.io is a global community of independent travelers, where it's easy to meet new people and find information, and where bloggers can monetize high-quality posts. One of the reasons why I believe in this project so much is the team behind it. These guys are passionate travelers and travel bloggers themselves. Interested to know who they are? That is great!
For example, Jürgen Horn @for91days has been making a living as a travel blogger for over 10 years and knows the industry in and out. The content is manually curated by @smeralda, @elsaenroute, @mrprofessor, @worldcapture, @lesiopm and @rozku. Discord community is moderated by @wanderlass and Steemitworldmap-curator @livinguktaiwan. The main developer behind this project is Julian Peters @jpphotography. He is a full-stack developer and budget traveler.
Check out the newest Travelfeed Update Posts!
Easy Delegation And Witness Voting - First Newsletter
Company registration & Smiles for Miles
Monthly SEO writing contest!!!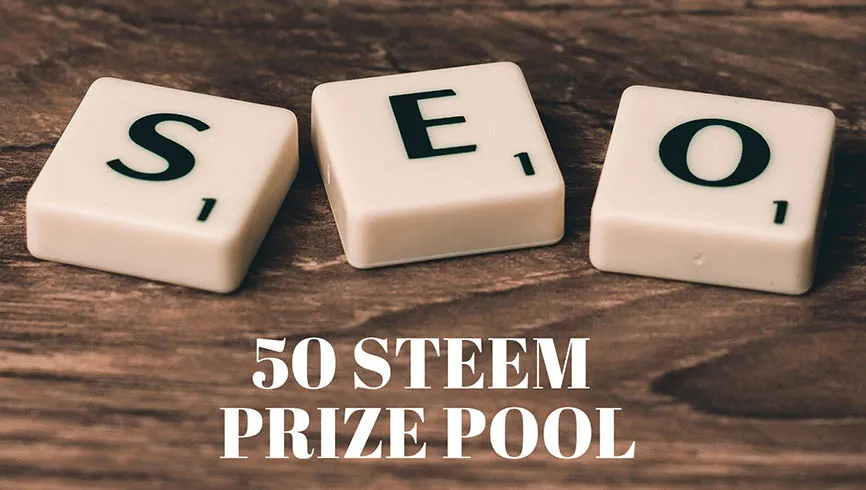 WHAT HAPPENED IN MY LIFE SINCE THE LAST CONTEST? :D
PREGNANCY. My dearest wife is getting HUUUUGE (Just kidding)! :D As some of you already know, @kamile and I are expecting a baby. In about 6 weeks we will become Mom and Dad. Yesterday I told my wife - "I am not a racist, but I hope that my child won't be African or Asian..." :D Her answer was - "I hope so too"...
Kamile started her maternity leave two weeks ago. Since then our apartment became a warehouse of baby care equipment, tiny winey micro clothes, and diapers... :D Lots of them! As a matter of fact, after publishing this post I will start assembling the little second-hand baby bed that we bought yesterday. Interesting times indeed... :D
TRIP TO JORDAN. There are only two good things about "Ryanair" airline: the first one is, they can take you from Lithuania to the Arabian Peninsula (3500km) for 20 Euros, the second one is if you are lucky they will take you there for even less...
Last week my Dad and I had a 7-day "father & son" trip to Jordan. It was my second time in this Arab country so we decided to do some things and see some places outside of the main tourist route. Snow in the desert was a unique experience too. Full video and Travelfeed.io article comming soon... [A friendly Asian tourist and I :D]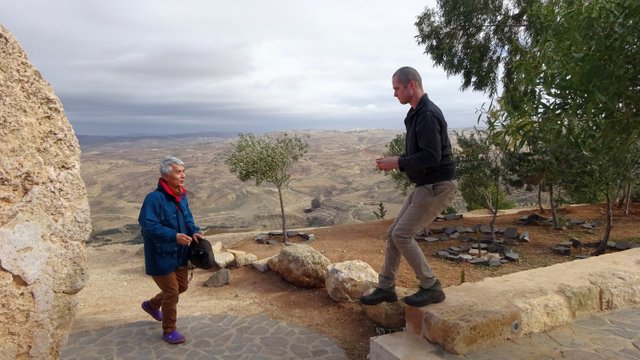 ---
ONCE AGAIN!
Write a travel article using travelfeed.io platform and post the link in the comment section below. Articles which are older than 7 days may participate too. Each article may participate in the contest only once.
Resteem this post.
[Optional] Follow @invisusmundi for more cool contests!
Yours,
Tautvydas! (Tot)
@invisusmundi
---
YOU MIGHT ALSO LIKE!
7 days in Jordan: How to travel if you are poor!?
30 days in Iran: The land of misleading stereotypes
30 days in Nepal: Is it as extraordinary as they say?
30 days in Laos: Visiting the world's most bombed country
All SP earned by this article will be delegated to @travelfeed!
---