Hello there! Welcome to our digital spaceship castle.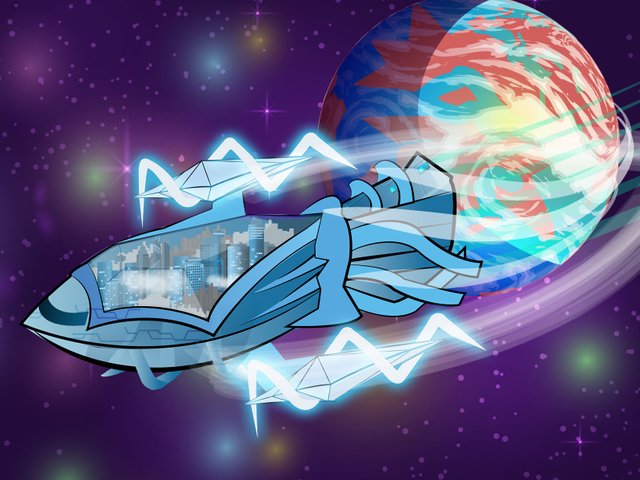 Artwork credit - @jimramones
Here we are at season 2 of the Information Finding Championship!
I'm excited/thrilled to be back here with you again. :)
The first season was in my opinion a great success and an epic experience I will never forget!
I'm hoping this season will be similar and I thank you for being a part of our game and community in any manner or form you can or want to be.
Lets get on to it then shall we?
Last season our story left off with our community being invaded by Grey aliens and we fought back to the point we captured their ship and made it our own.
By popular vote we decided to use their ship to go explore the universe! I'm excited to go on this adventure with you all! I wonder where it we will go first and what we might find out there..?
Also in the previous season our winner of the contest after a long and grueling competition involving many tie breakers and diverse challenges was @youhavewings.
I wonder who will win this time and join her this season in the IFC hall of fame?
Things are a bit tough and slow right now as the value of steem and crypto in general have been struggling and also as we transition to a new way of life on our new ship as much of the community decided to stay behind in Cryptopia.
I do think we should go back to visit from time to time, though for now it's time we go out to explore into the universe!
Usually we do rounds on Saturdays though sometimes there are surprise rounds and I do plan on doing some catch up rounds this season as well, so.. If you would like to be notified of upcoming rounds and news in general about the IFC please sign up for our mailing list by sending an email to [email protected] with the subject "Add to IFC mailing list".
The prize for winning this season will be 100 steem and a crystal trophy and a picture drawn of the winner. Second place will be 25 steem and third place will be 10 steem.
Here's a YouTube video I made on the subject of the IFC.

Now.. Onto the quest!

Since our community voted and decided to go explore the vastness of space, our first quest this season is going to be about "The Universe".
You can go about this quest however you want, for it example you could do an educational blog post about the universe, a song, a drawing/painting/poem, etc just as long as it's about the universe.
I would personally like to see a short story about where our IFC community is going to explore and what we may find out there in the universe, though anything in regards to the universe will work. :)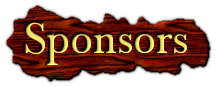 So far I haven't had time to ask all the previous sponsors to find out if they will continue to support us this season..
However we have received 10steem already from @underground and I have confirmed that @ats-david and @krnel and @timcliff will also be supporting us again this season.
Underground, ats-david, krnel, and timcliff are all witnesses, so if you support what we are doing here at the IFC please look into them and give them a vote for witness as well. By the way to vote for ats-david you should vote for his @ats-witness account.
Here is our leaderboard continuing from last season.
I'm also going to tag everyone who scored at least a point last season to let them know our new season has started.

Wins-XP-Level
@kryptocek 0-53-1 Sacred Crystal
@bashadow 0-43-1 ??? Waiting to hear from him about which relic he wants
@plushzilla 0-30-0
@amariespeaks 0-23-0
@har5h 0-59-1 KryptoCheck Shield
@iexplore 0-36-0
@eaglespirit 0-35-0
@mr-bike 0-18-0
@youhavewings 0-16-0
@jan23com 0-48-1 Occult book + eye
@sandrina.life 0-14-0
@jbreheny 0-12-0
@artgirl 0-11-0
@magicalmoonlight 0-11-0
@bengy 0-10-0
@swolesome 0-09-0
@wholeself-in 0-09-0
@kenneth1 0-09-0
@warpedpoetic 0-09-0
@auminda 0-09-0
@simplymike 0-08-0
@xomegax 0-08-0 now a judge
@bitpizza 0-07-0
@losthippie 0-07-0
@boladayl 0-06-0
@noisyboy 0-05-0
@giddyupngo 0-05-0
@grizzman 0-08-0
@deliberator 0-04-0
@sophiabydesign 0-02-0
@lynncoyle1 0-01-0
@nxtblg 0-01-0
@yura81 0-01-0
@mnallica 0-01-0
@lahvista 0-01-0
@chrisroberts 0-01-0
@laurawhite 0-01-0
@beeyou 0-01-0
@gerrardihno 0-01-0
Also if you're not interested in playing in the contest yourself but would like to be a part of the community in another way we are still looking for a few more regular judges and are always looking for guest judges and sponsors.
And please feel free to resteem or share this blog post on any social media to help get the word out to more people who might want to play! <3 Thank you.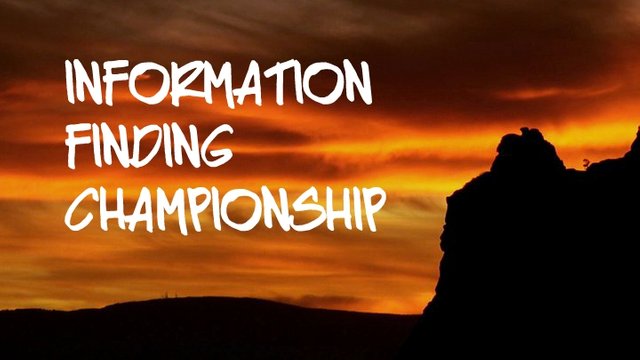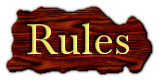 You are expected/required to read the full rules here before you play.
https://steemit.com/contest/@ifc/rules-for-season-2-of-the-ifc
The challenge will finish after 7 days when the post ends and provides its payout cycle or when all entries have been submitted.
25% of the post payout goes to curation and after that what's left will now be split up 75% to the winner of the round and 25% to put towards building up the @ifc account.
For those who play via email.. This will be recorded and saved for you, and.. If you're unwilling to make your own steem account we will at some point be willing to convert it for you to whichever currency however.. Not for small amounts, you must earn at least 10 steem for us to take the time to do this for you and you must have a PayPal account to send the money to.
Round 1 of season 2 starts now and the subject is "The Universe".

Create a blog post on steem for the contest or send an email if you are playing via email.

Title of blog post or subject of email must contain, "IFC S2R1"

Leave a link to your post in the comments below unless you are playing via email in which case myself or someone else will do so. (This part is important and a lot of people forget this, please put the blog link in the right place so our judges can find it)

And you also have to use the #ifc tag in your blog post as well unless you are playing via email.


You must accept that if you somehow get hurt doing any of our quests you can not reasonably hold us accountable. You must take responsibility for your own choices and actions in life. This is a voluntary game where you choose to play. Only you can make such decisions for yourself.

You are responsible for paying the appropriate government taxes, fees, and service charges resulting from any transactions with the IFC or Marketplace. We are not responsible for collecting, reporting, paying, or remitting to you any such taxes, fees, or service charges, except as may otherwise be required by law.
A. A blog post or email about the subject of "The Universe".

B. Language is primarily in English and if you would like to participate from elsewhere in the world it is up to you to translate your message into English so we can understand you.
C. Do your best to make sure everything is properly sourced.
D. We also encourage role playing for those who enjoy doing that. :)
Also we now have judges guidelines so you can see what the main judges generally look for in an entry, links to those will be below.
https://steemit.com/contest/@apolymask/my-judges-guidelines-for-the-ifc
https://steemit.com/informationfinding/@xomegax/guidlines-ifc
https://steemit.com/ifc/@charisma777/the-ifc-is-baaaack-you-won-t-want-to-miss-this-season-check-us-out
Good luck in the contest!!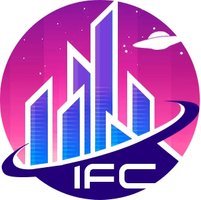 Click to go to the rules page.

Original by @yeszuzia and modified by @charisma777