Hello @ewuoso here. Hope you are having fun?
I was having a discussion with my friends sometime ago and we were talking about sex. One of my friends talked about his past relationships.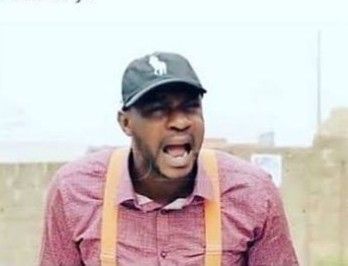 Source
He talked about a particular girl he dated that refused him sex for a long time. He said the girl claimed to be a virgin. After having sex with the girl he discovered that the girl was not actually a virgin.
What he said hit us hard and we laughed hard till the extent that one of us shit his pants.
He said and i quote
the girl said i lost my virginity by jumping a big gutter in front of my house.
Another friend also shared his story. He said he finally had sex with his gf who also claimed to be a virgin. As usual he did not meet her a virgin. According to him the girl asked
what do you think? Did you meet me a virgin?
The guy said he was so furious but he was calm enough to answer her. He said no and asked her how it happened. She said
she thinks it was her spirit husband because she dreamt of having sex with him.
I wonder why girls tell these lies. Virginity was meant to be lost. Why loose it when you know you will be ashamed to say how you lost it.
I shared mine too. I dont really have experience because i dont like girls. But there was a girl i dated back. She claimed to be a virgin too. I tried severally to do it but to no avail. One day i was lucky to get my hand there and i discovered that she was not a virgin. I asked her and she said it was when i put my hand that she lost her virginity. I believed her because i was ignorant. So she allowed me and i was expecting traffic jam since it was still a finger. My people it was an express road. There was no disturbance at all and it even felt like an human head has previously been there.
Contest
make me laugh hard
Share me a funny story or an experience you once had. Might be your friend or a girl you dated. It can also be what you read online.
I want something that will make me laugh and pee my pants and i also want it to be obvious that it was a lie..
I will choose four winners
First prize is 2 steem
Second to fourth prize is 1 steem each
Ill choose an entry that makes me laff
Rules
Upvote and resteem
Write your story in the comment box