Thank you for participating last week content contest .
Here is next week contest -4: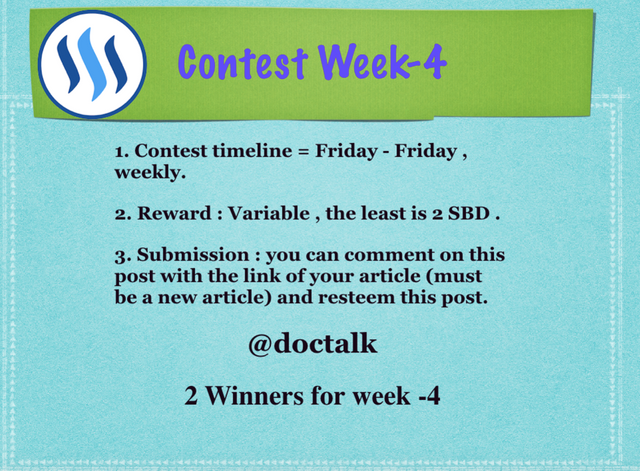 Week 3 winners : @taniaislam and @shahadatsagor . Both of them will get equal reward(2 sbd) within 24 hours next . Congratulations to both of them.
NB : Contest prize is increasing based on the popularity of the contest and i intend to increase it further down the line. Happy steeming.
.