Contest: NAME-A-TREE (Lemon Citrus) [Bonsai]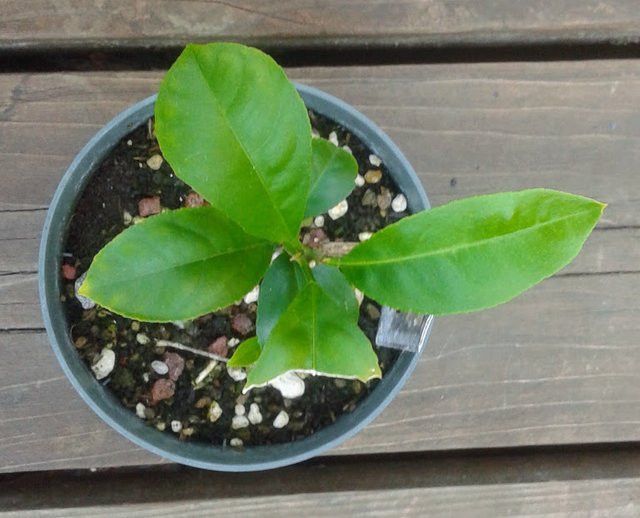 This is a simple contest.
Give this tree a new name.
Any nickname will do.
Describe why you chose the name you chose.
Post it in the comments below.
In 7 days, I will reply back to the winning comment.
@creativetruth will select a winner. Creativity, charm, and talent might improve your chances. Bribes, backdoor deals, and cheap compliments won't help, this time.
Winner will receive 1 SBD from @creativetruth.
Enter as many times as you like. Only one winning comment will be selected to receive the prize.
---
About this Tree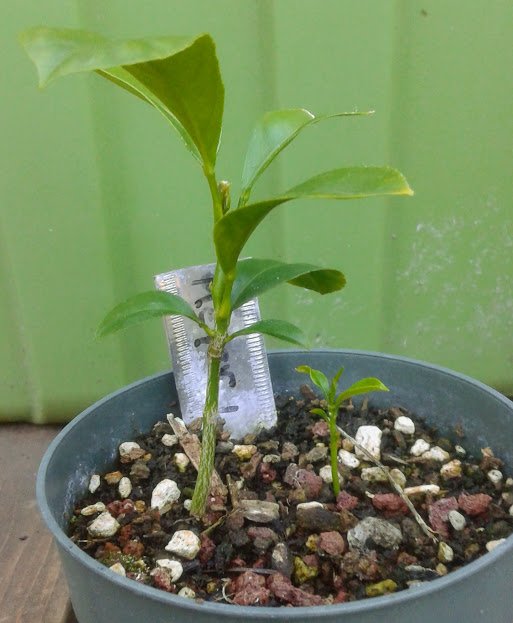 Aha!
Not one tree, but two!
Potentially, that means you can name them both. Double prize? Perhaps, or I may redo this contest separately for the smaller tree at a later time for the additional prize.
This is a lemon tree. Known scientifically as Citrus limon.
I grew it from the seed of a Meyer Lemon purchased from the produce aisle at the grocery store. Will it also be a Meyer lemon? No, seeds always develop random qualities from their parents, although it may retain some of the qualities of a Meyer lemon.
This tree started growing indoors in early Winter of 2017. I grow it outside when the temperatures are warm, then it will be kept indoors again during winter because frost will kill a tropical tree like this.
One of the things I love about citrus trees is that when you pluck off a leaf it emits an intoxicating aroma similar to the fruit. Lemons are a wonderfully refreshing scent. Sometimes we use lemons when cleaning the kitchen sink and counters because it removes grease and repels insects and mold.
This tree will become a future bonsai tree. Next year, I'll consider transferring it to a training pot to further develop stronger spreading roots and a thicker trunk.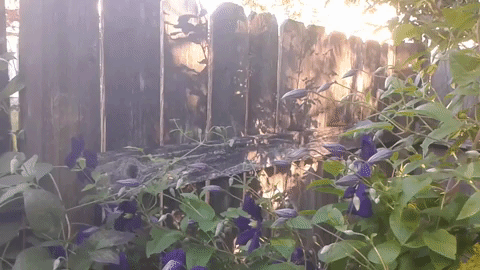 The light was dancing on the fence through the tree shadows. A rare vision. Climbing clematis in the foreground.
That's it for today.
Please comment below. I really do need a nickname for this tree.
Check out my other contest posts this week. They are all easy opportunities to earn an extra 1 SBD.
Summer Flowers & NAME-A-TREE Contest
---
Photos in this post are all #originalworks by @creativetruth.
Find me on discord and chat with other tree growers, bonsai enthusiasts, and gardeners. We have quite a few accredited experts filling out our ranks, and a helpful Spanish-speaking community.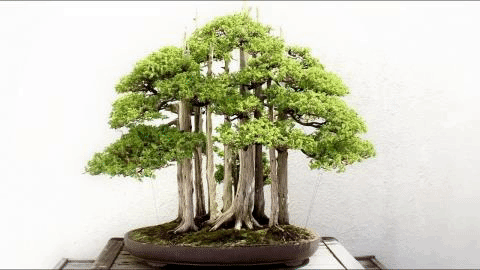 #teambonsai
No memberships. Love trees. Make friends. Grow together.
---
Bonsai!
Saturday, June 23, 2018

| | |
| --- | --- |
| Account Value: $2,130.25 | Votes Given / Received: 2867 / 3966 |
| SP: 1,608.89 | Posts / Comments: 199 / 1274 |
| STEEM / SBD: 0.676 / $8.838 | Delegated In / Out: 0 / 0 |
| REP: 62.425 | Followers: 1,483 / 169 following |
| Curation Rewards: 1.142 SP | Author Rewards SP / S / SBD: 1.135 / 0.024 / 0.041 |

| | |
| --- | --- |
| STEEM In / Ex = 1.433 / 1.31279 | BTC / ETH/ LTC = 6069 / 466.5 / 80.5 |
| SBD = 1.08104 | Gold/Silver oz. = 1,268.80 / 16.43 |
Value of Currencies in USD $ on this Day
---