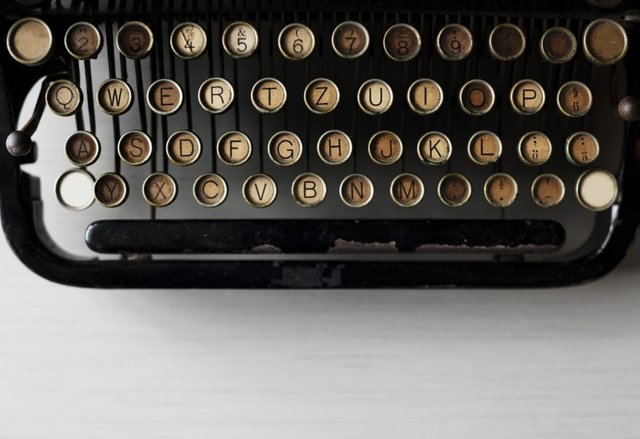 It may be apocryphal, but the story goes that Ernest Hemingway won a bet by writing a short story that ran fewer than ten words, Yes fewer than ten words, can you?
One version of the story places the bet at the famed Algonquin "round table." Whether true or not, there is an actual bet-winning short story attributed to Hemingway.
---
Now I share with you a very short story contest.
"For sale. Baby shoes. Never worn."
You have to admit it is pretty damn good. It builds, and there's a whole world of background and emotion lurking beneath those words, you would think it not but I bet when you ready you got this feeling over you.
---
I @chronocrypto would like to make a contest for you. Write a great short story in ten words or fewer. (You may use a title, that does not go into the word count, lucky), Spelling and Grammar is a must. Submit it to the contest in this post. I will pick 5 winners
Some great examples:
"He stared at her with anticipation. Therefore, he's failed already."
"Comfortable coffin for sale. I only used it briefly."
"A cobra tattoo covers your first girlfriend's name almost completely."
Prizes goes as follows:
1st Prize: 5 SBD
2nd Prize: 4 SBD
3rd Prize: 3 SBD
4th Prize: 2 SBD
5th Prize: 1 SBD
Contest Ends Friday 5:00PM Pacific Standard Time.
---
It must be original of course, do not bother if its not yours.
I used a Bid bot on this post or else no one would have seen it otherwise
---
Congratulations to the winners of the lastcontest, I had a great time reading your 10 word short stories.
Your prizes have been sent, thank you again to all the participants.
Make sure to follow for more contests.