Steemit's favorite Music challenge with SBD Giveaway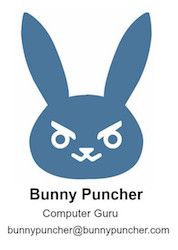 Let's find out what Steemians listen too.

I want to know what music is in the hearts and minds of Steemians.
And I'm willing to pay for it with a contest. Let's find out together what people are listening too.

1st Place prize is 10 SBD.
2nd Place prize is 5 SBD.

Simple rules
Follow me
Resteem this post (upvote is nice but not required)
Leave a comment with your favorite Band / Musician and your favorite song by them
It will be one entry per person to keep it simple.
Also I will tip random people that enter 1 SBD (at least once a day maybe more).
After 7 days I put the names of the contestants in a computer program and have it pick 2 random winners. Then I'll transfer them the SBD.
I will compile a list of the bands and music at the end and publish it in another post.
Make sure to enter so we get a good representation of what Steemians listen too.
Sayings Contest
https://steemit.com/contest/@bunnypuncher/sayings-contest-update
Thanks for reading and looking forward to reading your entries.
Coming Soon ........... Bunnypuncher's logo contest to help me find an image.