Bunnypuncher clan vote bot introduction post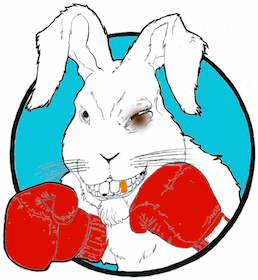 I'm introducing a bot to help fund my contests and grow what Bunnypuncher is able to do on Steemit. If you like @bunnypuncher's contests and would like to support him. You can help by using this bot to upvote your content and make a bit of money and promote your posts.
This is a recent contest to see what will be supported:
https://steemit.com/contest/@bunnypuncher/bunnypuncher-s-daily-giveaway-8-10
I run these contests every day and try to help new Steemians get a bit of SBD to start out on Steemit.

Support @bunnypuncher please use the @bpclan bid bot if you need an upvote boost.
Available from http://steembottracker.com.
Bot Statistics
Upvote size 0.76(Will be going up fairly quickly)
Steem Power: 12,500+
Max ROI 15%
Min ROI 1% (updated to 1% ROI so you will not have a negative ROI on this bot)
Min Bid 0.1SBD
Max Bid 0.6 SBD
Post min age: 0 min
Post max age: 3.5 days
Discord for discussions about BPclan or Bunnypuncher posts you can join Bunnypuncher's discord server:
If you have issues with the bot you can contact Bunnypuncher via Discord or reply's to posts.
I will refund invalid bids, fix issues that arise with votes, and try and address issues with the bot.
I however will not refund valid bids or bids where the ROI is not what was expected. ROI calculations vary based on many factors that are beyond my control so I hope you can understand.