The Results Are In
---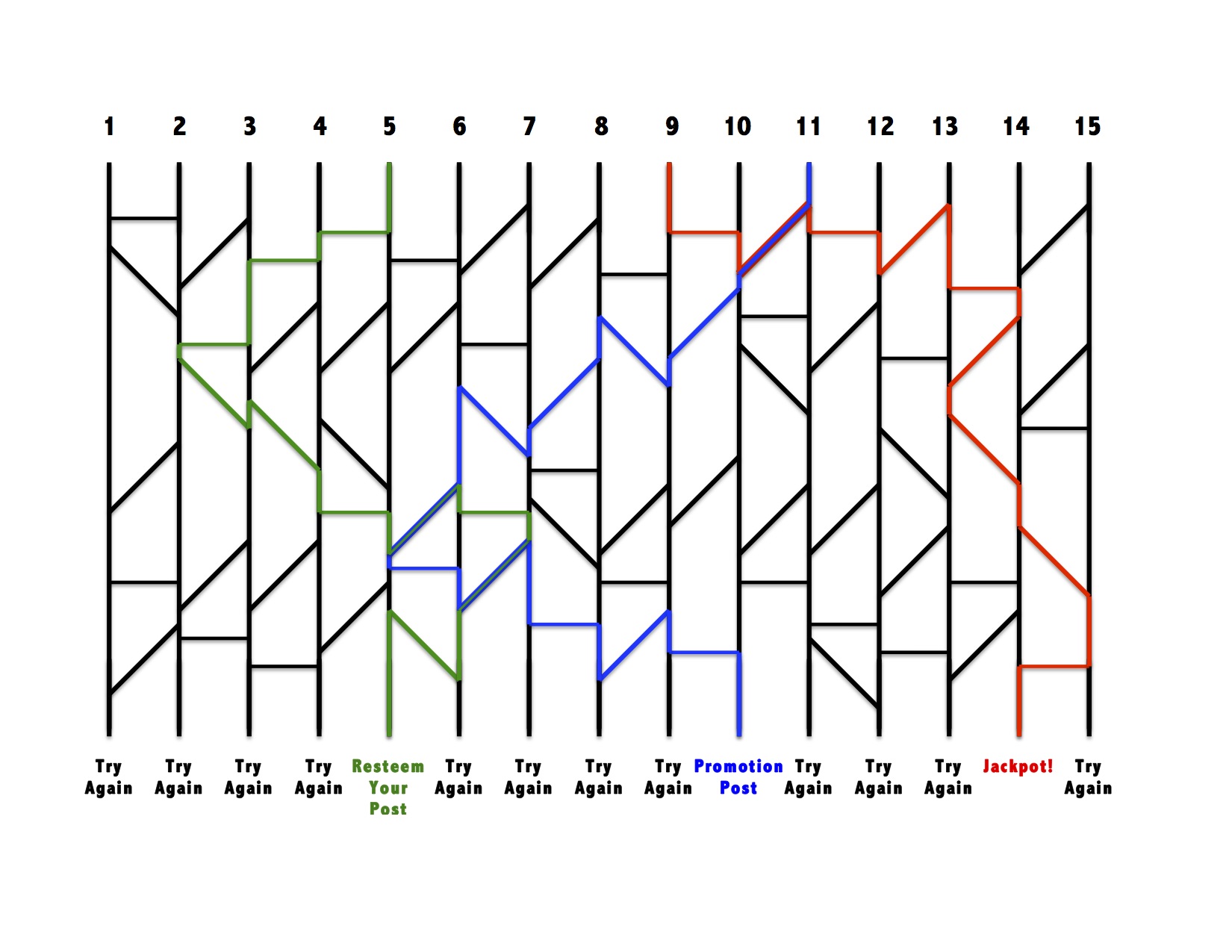 ---
And the winners for last week's Amidakuji are:
Jackpot Recipient: @miniature-tiger, @ackhoo, and @avesa.
First off, I would like to welcome @miniature-tiger and @ackhoo back to the winner's circle. I would also like to welcome @avesa to it. May you all stand here again some day.
Second, I would like to give you all a big congratulations! While this week's jackpot didn't rise to the levels that it has in the past, I hope you will all still be happy to get a little piece of the main prize. Last week's Amidakuji payout totaled 4.805 SBD and 4.929 Steem. As a result, each of you will receive 1.602 SBD and 1.643 Steem. Thank you for playing every week!! It means a lot to me.
---

---
Promotion Post: The winner of this week's Promotion Post Award is @booste, whom I believe is a first-time contestant. Welcome to the winner's circle @booste. I will write a post about you and your blog this week, and I will transfer the SBD rewards from that post to you after the seven-day payout period has expired.
Please tell me what the best way to contact you is, or feel free to contact me in the Amidakuji chat channel that is located on the SteemitBC Discord server.
Last week, I wrote a promotional post about @crystalandhawaii, a kind Steemian who writes bi-lingual posts about Hawaii (Japanese and English). If you're interested, you can find her latest post here I became a Witch!.
---


---
Resteem: My last congratulations goes out to @liliana.duarte, another return winner. If you aren't familiar with @liliana.duarte, you really should be. She is a non-stop blogging Steemian from way back in the day who writes some mouth-watering cooking posts on Sundays about Portugese cuisine, takes fantastic pictures, and has, what I think is, a poetic flare.
I have voted for and resteemed two @liliana.duarte's posts. Please feel free to check them out here.
7 Day Black and White Photo Challenge—Day 7
Sunday Cook #30—Cod with Cream
---
As always, to all of you big and small voters out there who are supporting this Amidakuji,, I can't thank you enough.
Many, Many, Thanks!
---
Don't forget to try your luck again next week!
---
Also, please join me in SteemitBC's Amidakuji chat where you will soon find secret Amidakuji opportunities that won't be available to you anywhere else: https://discord.gg/3PCEmZq