Get Your Entries In! This Week's Finish the Story Needs You!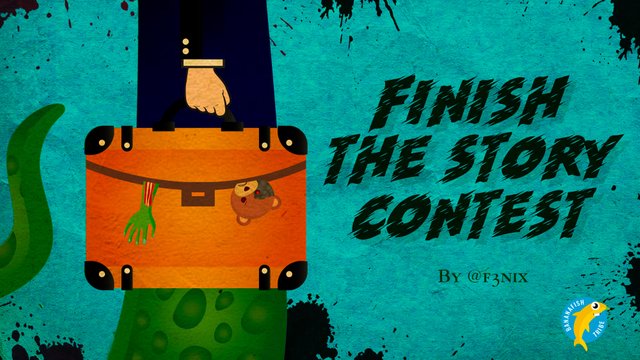 Hello fellow potassium seeking pilgrims. The latest edition of the Finish the Story contest is out and it needs your endings.
Granted @ntowl may have scared many of you away by challenging you to write non-horror endings. But never fear! Any ending is welcomed, but if you can wrap your weird, strange, and twisted ideas into something different than usual so much the better. It's a challenge to be sure, out of your comfort zone maybe but by stretching yourself you'll become a better writer and storyteller.
Are you up for it?
Please rush over to the latest edition linked below and post your ending before 11 pm EST Wednesday July 24th.
https://steemit.com/contest/@bananafish/finish-the-story-contest-week-59
These folks participated in the last edition, so I've tagged them here so they can join in again:
@marcoriccardi
@tristancarax
@sidequest
@calluna
@dirge
@jadams2k18
@maparai
@oivas