Laugh at yourself:contest / Rire de soi: concours (ENG/FR)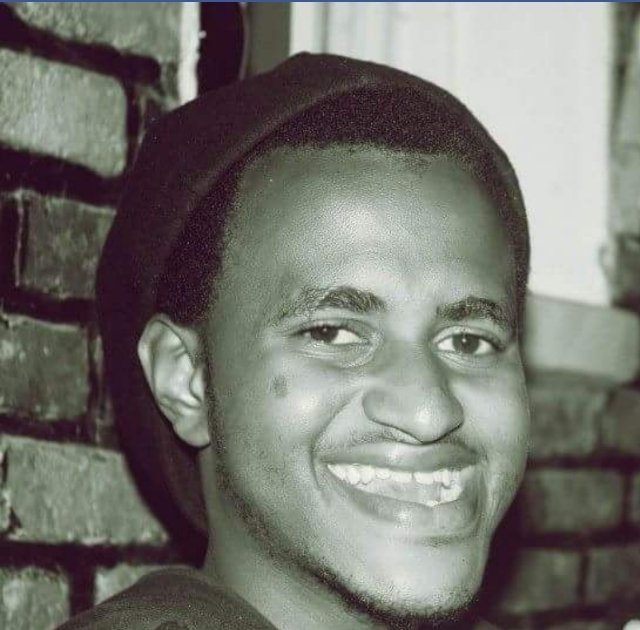 In life we all face our troubling times, some that are faced by everybody and others only by a few. But at end of the day we all have our insecurities that others may call trivial or vein but that doesn't make them any less real. My biggest one is probably my underbite, though now days it doesnt affect me that much, growing up it was a heavy burden. Anything you can imagine I was called, I was a weak kid so I faced the occasional beatings. which as you can imagine didn't help my self confidence but surely helped foster my trust issues.
But although it was hard some good came out of it, it made me love my alone time so much sometimes I'm borderline anti-social(not a good thing) but I'm lucky my friends try to understand and are still there for me. I also love 2 of the "nicknames" I got and they usually make me laugh when I think about them.
Dreamworks: I love this one because I'm always stuck in my thoughts and it has been my facebook's cover picture since 2012.
Chinocchio: This one I think is because it reminds me of the good times in Kenya and I got it during one of my last weeks there.
Another recent way I've found to laugh at my underbite is through this meme you all know too well. Honestly I'm kind of surprised and disappointed that no one ever came up with it before.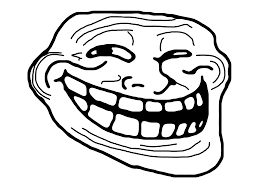 What do you think? Personally I think he could be my doppleganger.😂
The point of this rambling is to say that even though it can be hard we gotta learn to laugh at insecurities and mistakes otherwise we might have a miserable life. Which is why I'm creating this mini contest and although the prizes may not be that attractive it's still free money and you have nothing to lose.
Rules
-Anyone can participate
-To participate you must upvote and resteem this post
-In the comment section you must briefly talk about an insecurity of yours and how you mock it to belittle it. Or you can talk about something stupid you once did that makes you smile when you think about it.
-You don't have to use pictures but images tend to get more attention and would increase your chances of winning.
-the comment with the most upvotes and reactions wins and you're welcome to invite your friends to support you.
Prizes
-1st place: 2.5 SBD
-2nd place: 1.5 SBD
-3rd place: 0.7 SBD
Deadline
The contest ends on saturday 4pm GMT and I'll announce the winners the next day. Depending on how this contest goes I might create more in the future.
FRENCH
Dans la vie on a tous des problèmes, certains auxquels tout le monde fait face, d'autres par peu de personnes. Mais tout le monde a des insécurités que les autres peuvent appeler banales ou veines mais cela ne les rends pas moins réel. L'une de mes grandes insécurités est sans doute ma sous-occlusion(mais pourquoi le français doit toujours tout compliquer? 😂), même si maintenant çe ne m'affecte plus autant, grandissant c'était dur. Chaque nom auxquel vous pouvez penser m'avait été donné, j'etais faible alors j'avais aussi droit à des battements occasionels. Et comme vous pouvez l'imaginer cela n'as pas aider ma confiance en moi mais a surement favoriser mes problèmes de confiance.
Mais même si c'etais dur du bien en est sorti, ça m'a fait tellement aimer mon temps seul des fois je suis anti-sociale( pas bien) mais j'ai de la chance mes amis essaient de comprendre et sont toujours la pour moi. J'aime aussi 2 de ces "surnoms" et d'habitude ils me font rire quand je pense à eux.
Dreamwork: Celui ci j'aime bien parce-que je suis tout le temps perdu dans mes pensées et et je l'ai comme photo de couverture sur facebook depuis 2012.
Chinocchio: Celui ci je crois que c'est surtout parce-qu'il me rappele de mon temps au Kenya et je l'ai reçu durant l'une mes dernières semaines là-bas.
Une autre façon récente que j'ai trouvé de rire de ma sous-occlusion est avec ce meme avec lequel vous etes tous familier. Honnêtement je suis surpris et un peu déçu que personne n'y'ait pensé avant.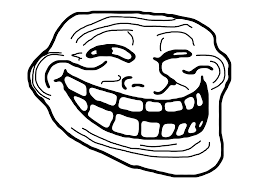 Qu'en pensez vous? Personnellement moi je trouve que ça pourrait être mon sosie.😂
Le point de ce long text est de dire que même si ça peut être dur il faut apprendre à rigoler de ses insécurités et ses erreurs sinon on risque d'avoir une vie misérable. C'est pour cela que je crée ce mini concours et même si les prix sont pas super attirants c'est toujours de la monnaie gratuite alors y'a rien à perdre.
Règles
-N'importe qui peut participer
-Pour participer il faut upvoter et resteemer ce post.
-Dans la section des commentaires il faut brièvement parler de l'une de vos insécurités et comment vous vous moquez d'elle pour la rabaisser. Ou vous pouvez parlez de quelque chose de stupide que vous fait une fois qui vous fait sourire quamd vous'y repensez.
-C'est pas nécessaire de mettre des photos mais les images ont tendance à attirer plus d'attentions et vous donneraient plus de chances de gagner.
-Le commentaire avec le plus d'upvotes et réactions gagne et vous pouvez inviter vos amis pour qu'il vienent vous supporter.
Prix
-1ere place: 2.5 SBD
-2eme place: 1.5 SBD
-3eme place: 0.7 SBD
Date limite
Le concours se termine samedi à 16hr GMT et j'annoncerai les gagnants le jour après. Et dépendant de comment ce celui se déroulera j'en créerais peut-être plus dans le futur.
Image 1 source: google.com
Image 2 source: google.com
If you want to join a very welcoming and inclusive group for lessons on steemit and life in general you can join steemitschool on discord at: / / Si vous voulez joindre un group accueillant et inclusive pour des leçons sur steemit et la vie en générale rejoignez nous a steemitschool sur discord ici :
https://discord.gg/wJ5KQRH

And if you are interested in the same qualities for poetry and prose join us here/ / Et si vous êtes intéressé par les même qualités pour la poésie et prose joignez nous ici
---
Join the Steemit Poets United on Discord