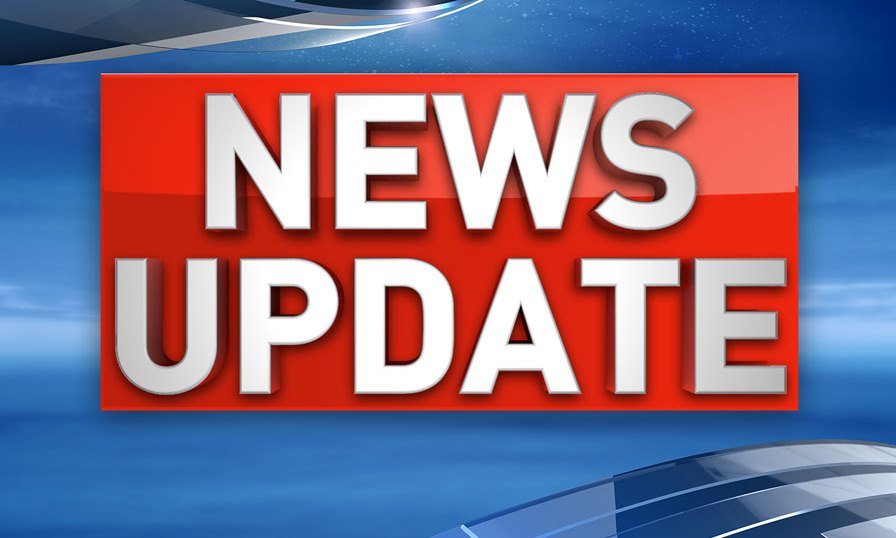 Here is a small peak into what some events that that have occured in the United States during the dates of July 25th - August 10th, 2018 that have caught our attention. Most of these did not make it to main stream media news (MSM), but we thought you might find some of the events to be intriguing at the very least.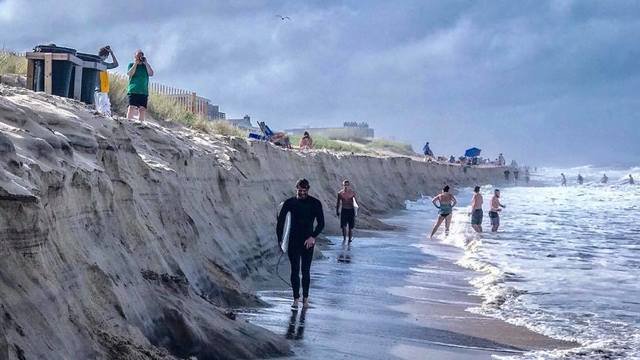 July 25th, 2018 in Nags Head, North Carolina: Located on North Carolina's Barrier Island better known as "Outer Banks Beach" on the northern side of Jeanette's Pier in Nags Head had locals perplexed as the beachfront was heavily eroded in little over a few day's time. Locals say the sandy part of the beach is usually at least two or three times wider than it is now. (Only a relatively small section of the beach which is affected.) Experts have claimed that extended periods of North and Northeast winds can and have been known to carve up a beach like this. The Gray Eagle public beach access point which is closest to the erosion site is currently closed until further notice.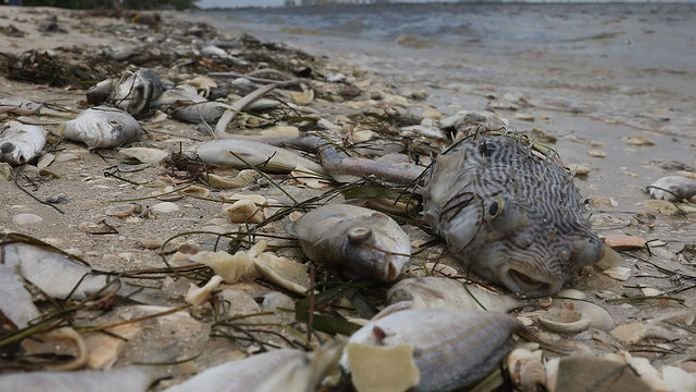 July 28th, 2018 in Southwest Florida: Reports have surface claiming that an "unprecedented" number of sea turtles have been found dead on Southwest Florida Beaches. Experts are blaming this latest round of sea life-loss to "The worst red tide event in more than a decade". Other animals which have been affected by this include pelicans, double-crested cormorants and mallard/mottled ducks. Visitors to the effected areas have stated that it smells like massive death. Keep in mind that what we visually see of the beach is only a portion of what has died, most of it floats in the ocean and/or sinks to the bottom. This is not the first time that sea life has died off. This seems to be an ongoing issue...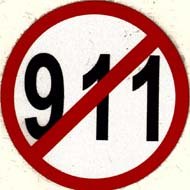 August 2nd, 2018 in Minnesota: 911 Service was knocked out for over an hour and no one seems to know why???? This widespread disruption knocked out emergency lines to first responders, county sheriffs and at the Minneapolis-St Paul International Airport. Public safety agencies posted alternative emergency numbers during this outage on social media. The disruption primarily affected calls from landlines. CenturyLink (the states landline provider) issued a one sentence statement saying that the cause for the failure remains under investigation. This is not the first time CenturyLink has had an issue with 911 service. Back in 2015 they had been fined $16 million for previous 911 failures in Minnesota and other states.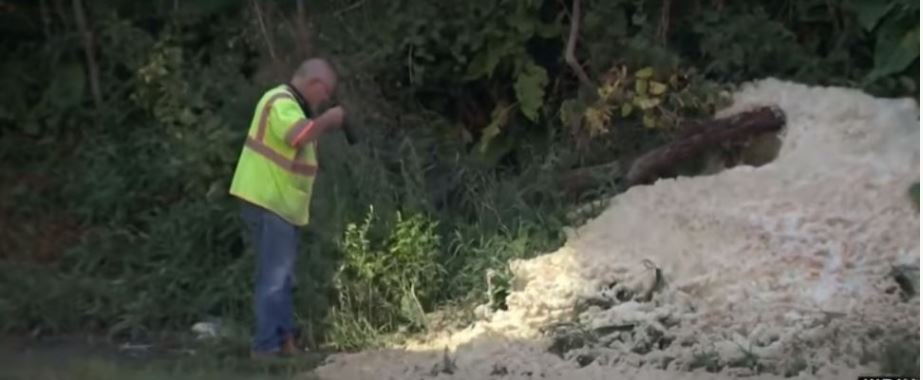 August 2nd, 2018 in Michigan: Smelly foam has erupted from the ground twice now within two weeks at Schaefer highway between Oakwood Boulevard and I-75 in Melvindale. Both time the road has been shut down because no one knows what this is or what is causing it. Residents are wondering if the bubbles are from the rain. The spot is located close to the Marathon Refinery. Marathon has told Melvindale police that this substance has nothing to do with the refinery. The Michigan Department of Environmental Quality has been notified of the situation.
On August the 10th The Michigan Department of Environmental Quality (MDEQ) says the source of the foam was a substance that was used to coat the freshly-resurfaced parking lots. The heavy rains washed the substance into the stormwater catch basin, where they say it then turned into the foam. The foam isn't believed to be toxic, but MDEQ is waiting for the manufacturer to give them more information before they say for sure. Testing results from other agencies involved in the clean up are still pending.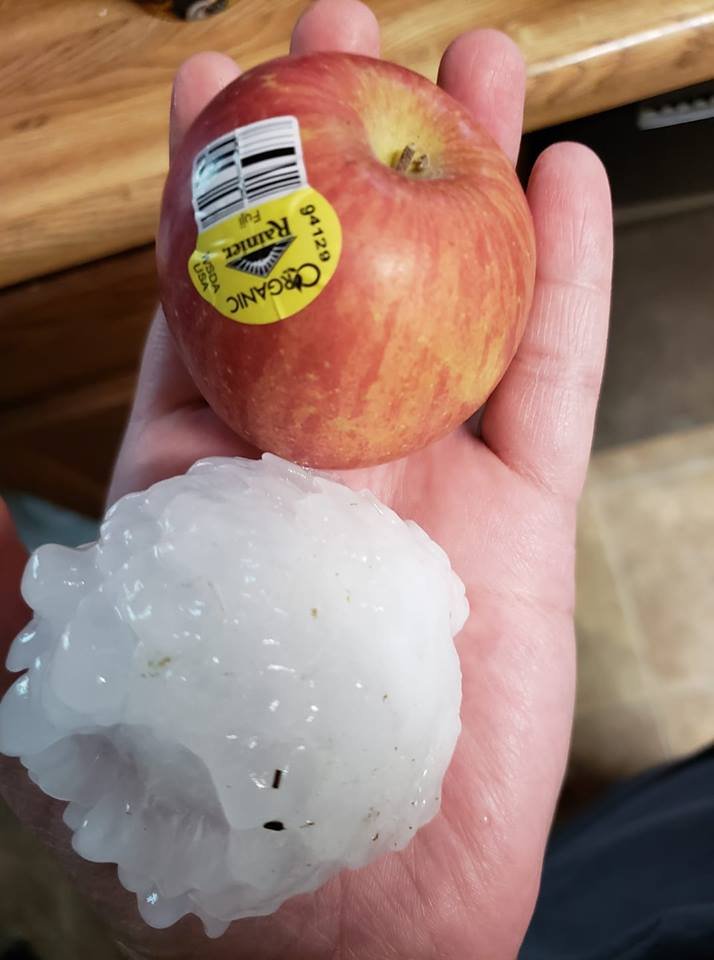 August 6th, 2018 in Colorado: Baseball sized hail feel in southern Colorado. Five people at the zoo where taken to the hospital for injuries from the hail. Two vultures and a duck had been killed during the storm. The Cheyenne Mountain Zoo evacuated people from the zoo and they were transported by bus to the local high school. There were also widespread reports of damage to soldiers' vehicles at Fort Carson. Because of this major hail event Hanover District 28 cancelled what should have been the first day of 2018-2019 school year. An assessment of damage to the campus and facilities has not been made available.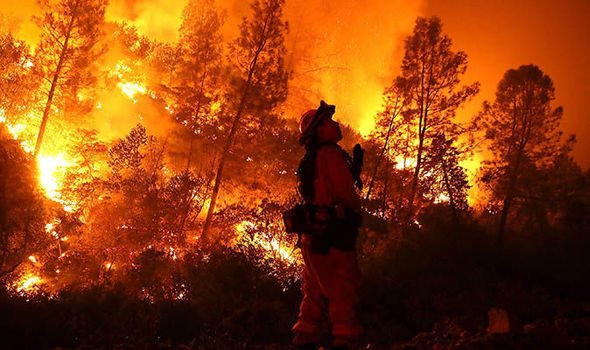 August 7th, 2018 California: The Mendocino Complex fire has officially become the largest wildfire in California's history according to authorities. 3,908 firefighters, 441 fire engines, and 15 air crafts are battling the flames that stretch across 283,800 acres as of Monday evening. While no casualties have yet to be reported, the fires, which have been raging throughout Northern California since July 27th, 2018. They have already destroyed 75 residences and are currently threatening another 11,300 structures as of 08/07/2018. It may seem to some, that every year California has wildfires and each year the fire gets bigger and does more damage.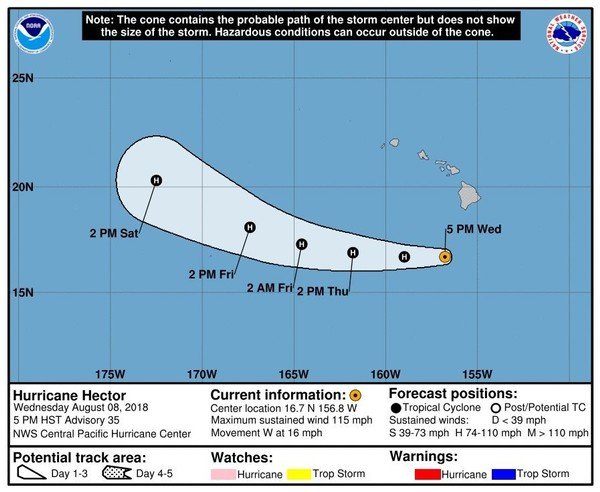 August 8th, 2018 Hawaii: As if Hawaii has not already seen enough issues with its volcanic activity with the eruption of Kilauea Volcano, now they must brace for Hurricane Hector. Hurricane Hector is a category 4 hurricane that is roughly 370 miles east-south-east of South Point, Big Island's southernmost point, and moving west at approximately 16mph and has winds of more than 70mph. The National Weather Service has issued a Tropical Storm Warning for the Island, meaning there is a high probability of storm force winds anytime within the next 36 hours.
A County of Hawaii spokesman said
"High winds can cause extremely dangerous conditions due to flying debris, downed power lines, and blocked roads. These hazards can occur without advance warning. Be prepared for interruptions to utilities, including power outages."
The most recent indications suggest that the recent phase eruptive activity at Kilauea, which has been ongoing since May 3, may be drawing to a close, with minimal lava output from fissure 8 and low seismicity at the volcano's summit. More than 2,000 people have been evacuated since the start of May, while more than 700 houses have been destroyed by lava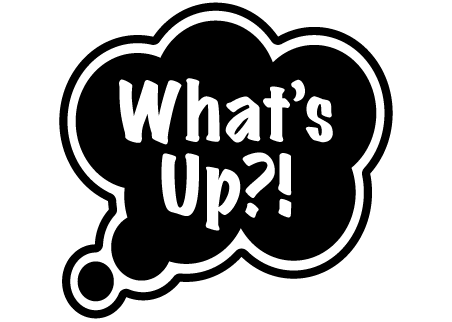 What has been going on in your part of the world? We would really love to hear what you have to say on this matter. Please leave your thoughts, comments and/or concerns below. As always thank you for taking your time to read our article. If you would like to view more of our work please visit our steemit page @truthbeyondlies or check out our website TBL.
Stay tuned for our next article...