Are Stormy Daniels and Dr Jennifer Peña Branded NXIVM Slaves?
4chan/pol are applying their special talents to Stormy Daniels. One of their autists noticed that the Nexium sex slave cult branding appears in one of Stormy's many tattoos.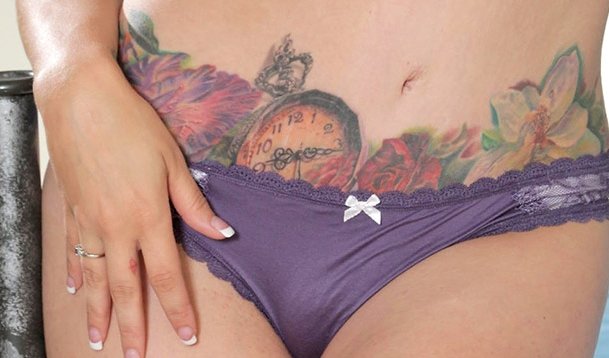 Here's what the real deal looks like: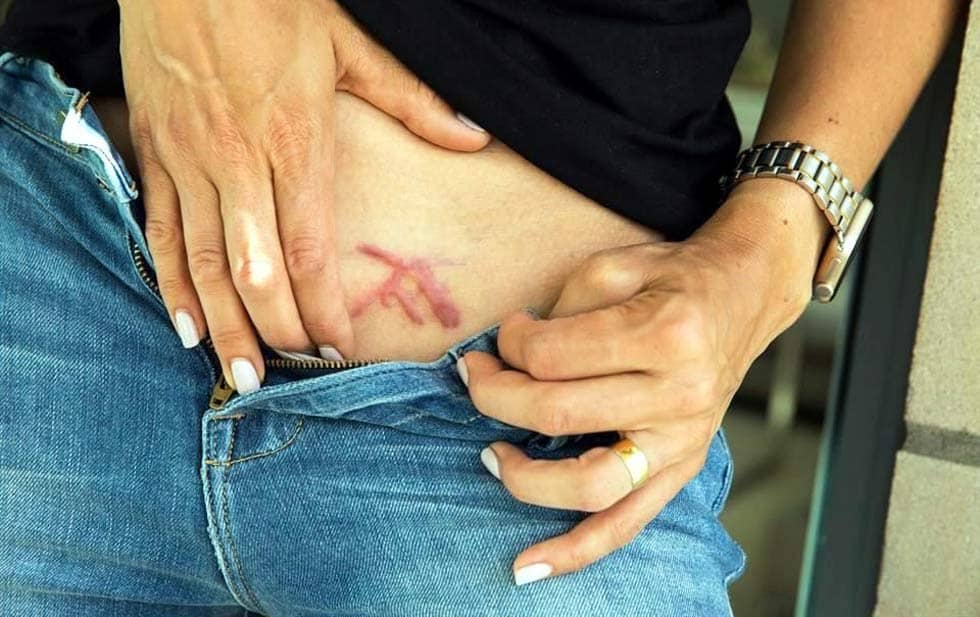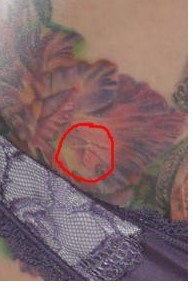 @lizcrokin isn't buying it:


Stormy tweeted about joining a cult and pizza
2009: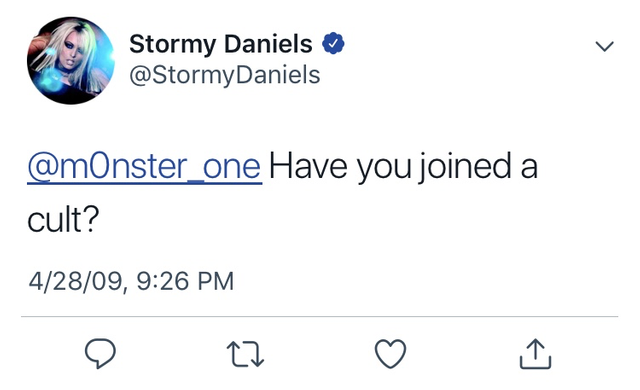 2010: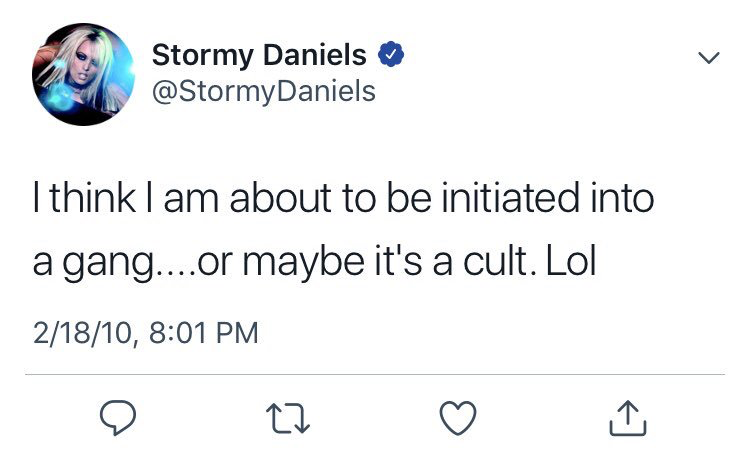 2011: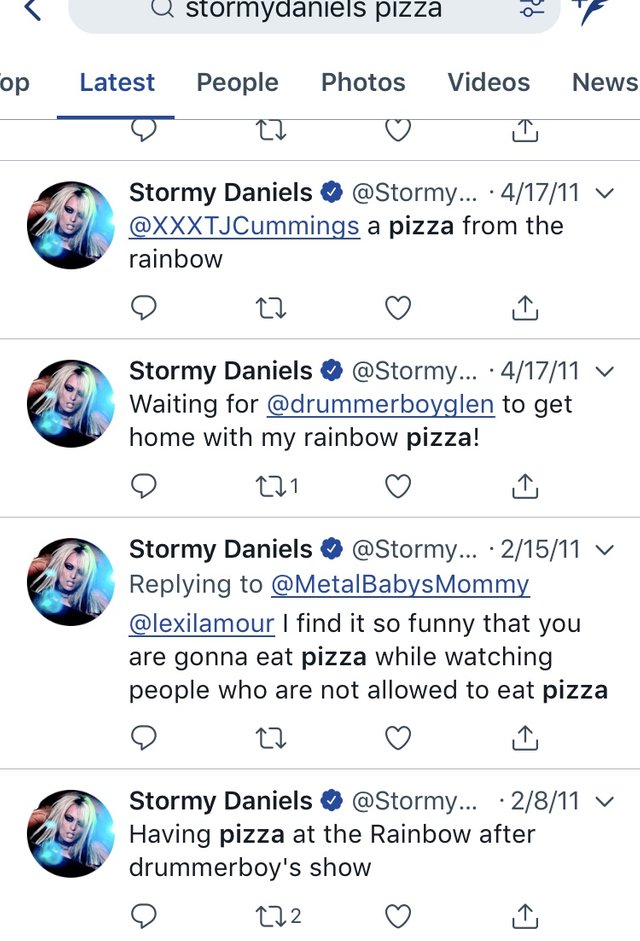 According to someone on 4chan who's seen a lot of her movies, she got her tattoo sometime between 2013-14.
One theory being proposed on 4chan is that Stormy is actually working for Trump. Her revelations were a nothing burger, it's all a massive distraction while Trump is rolling out real indictments against Nexium, the NY Attorney General, Uranium One, and perhaps even the Clinton Cartel. Now that the precedent has been set for attorney-client privilege to be violated, Comey and Clinton will find it much harder to get out of it when it happens to their lawyers. And with many of their lawyers on Muellers team, or the subjects of investigation themselves, they will be forced to get new attorneys. Perhaps ones that haven't been covering up their crimes for decades.
Cohen's office got raided which broke the attorney client privilege. Trump tweets about this which gets the MSM to write a bunch of stories about it. This is in preparation for Mueller to begin indicting the swamp. Remember, Mueller's team is filled with Hillary's lawyers. When Hillary and everyone else gets indicted they can't complain about attorney client.
Stormy Daniels works for Trump. Instead of coming out before the election when she could've ruined Trump and made around 25 million she waits until her story is essentially worthless. Her name is "Stormy" to signal to all the insiders whose side shes on. Her story ends up just being a big distraction/let down and a parlay into other things like the office raid and an example of how pathetic/desperate democrats are...Stormy Daniels lawyer Michael Avenatti calls Trump personal attorney Michael Cohen "radioactive."..."Anyone that had any contact with this man in the last 20 years should be very concerned about what secrets of theirs are within these documents."...RADIOACTIVE….URANIUM ONE
Source: 4chan
Michael Cohen was not just Trump's lawyer, he had other clients. Stormy's lawyer Avenatti (sounds like some fancy new type of coffee!) is accusing Cohen of accepting $4.4 million in improper payment, including $1.2 million for a single meeting with Novartis that was "fruitless". For all we know, Stormy's payment from him was a commission for setting a meeting up for him with one of her clients.
Stormy just said on SNL that "A Storm's a coming" (1:28)

The Media is fixated on Stormy, while ignoring Nexium. If Stormy turns out to be a member of Nexium, and working for Trump and the white hats, then BOOM! The trap is sprung. Or, if you prefer, checkmate. The media will be forced to talk about Nexium, which seems to connect many pieces of the #deepstate puzzle together.
It seems Stormy Daniels is more than just a porn star. She was going to run for Senate in Louisiana in 2010, as an independent determined to stop Republican David Vitter who was named in the "DC Madam" prostitution scandal. The DC Madam died and Stormy's campaign manager survived a car bomb.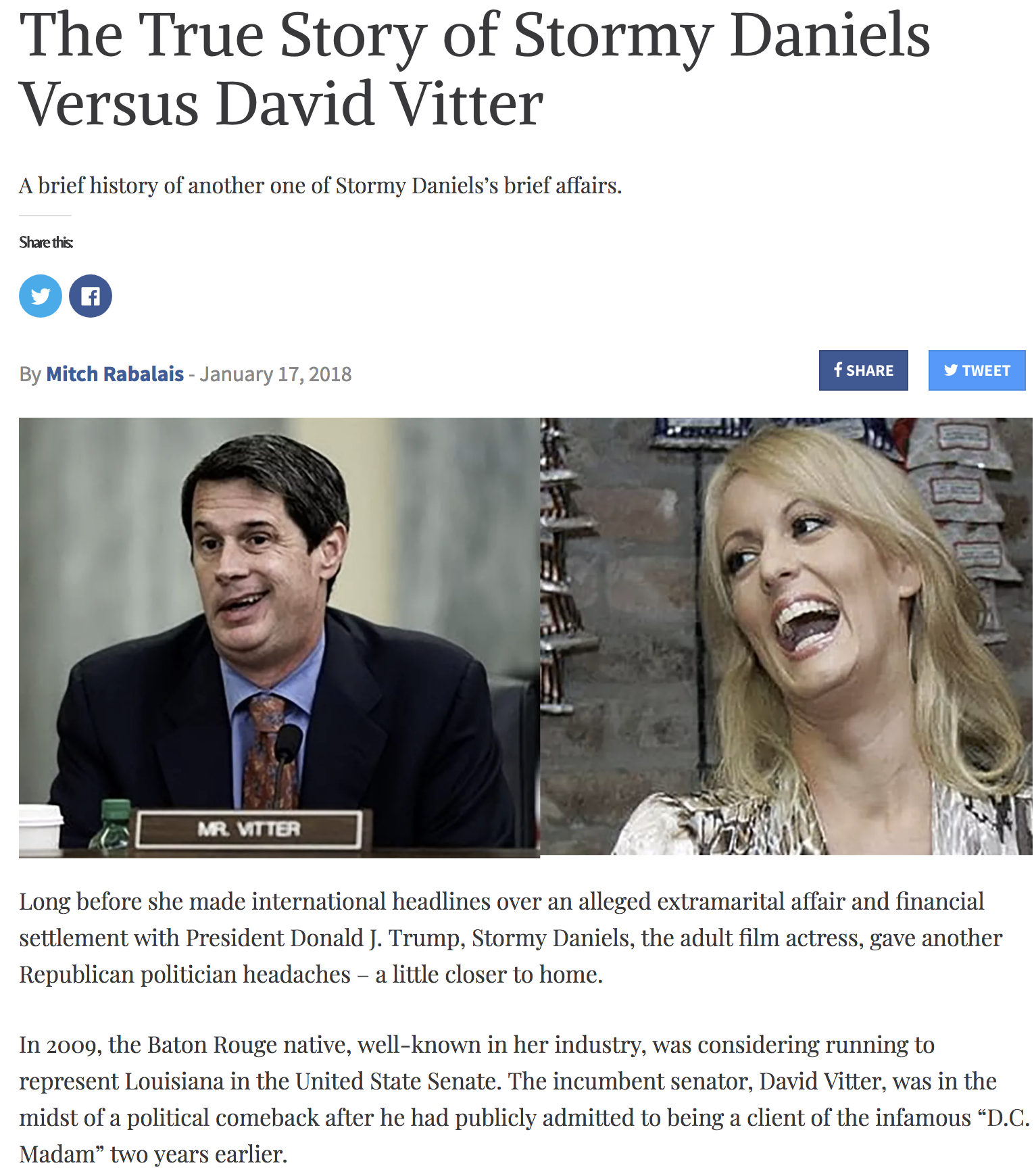 Porn star Stormy Daniels' potential senatorial campaign was rocked yesterday by an explosion that blew up her political advisor's car in New Orleans, according to local news reports. The advisor, Brian Welch, was not injured in the explosion. In surveillance footage aired on TV affiliate ABC-26, a man is seen opening the drivers'-side door, throwing an object in the car and the vehicle exploding.
Source: Bayou Brief
Interestingly, Daniels did not deny being linked to Nexium after being confronted with it on @penthouse . She said the scar was a surgery scar and there were before and after pictures and videos of it online.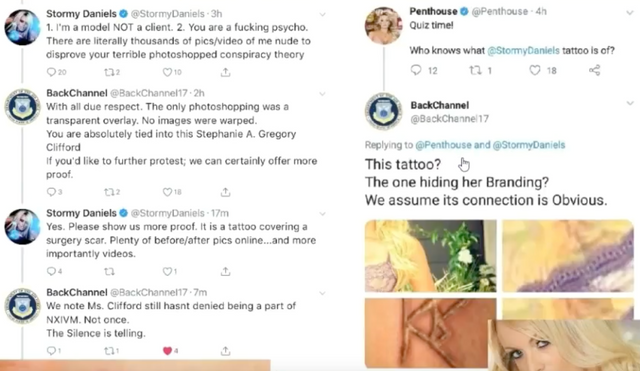 Nexium has already been linked to Roger Stone - a long-time Trump friend, who was fired from the campaign - and now also Vice President Mike Pence. Pence's suddenly-departed physician Dr Jennifer Peña is an Army Doctor who claims to have been tapped for Skull and Bones while at Yale, and faced charges for sexual assault. There are allegations that she is a branded Nexium cult slave. Is the Vice President mind controlled? He always has looked a little hypnotized to me.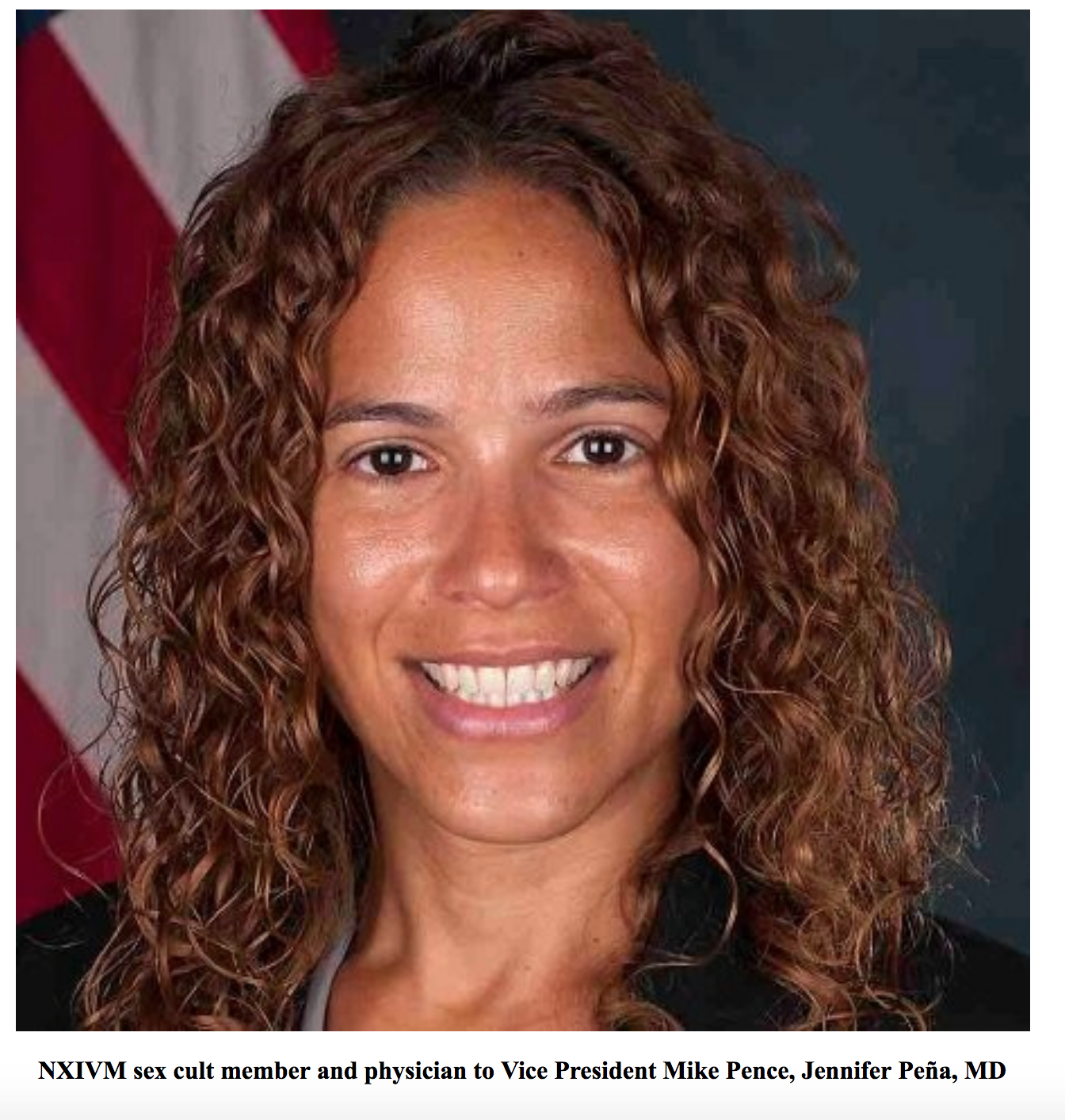 According to the subsequent investigation, Dr. Pena had unsuccessfully sought a romantic relationship with Dr. Czr while she was engaged to her first fiancé. However, during the investigation, she falsely claimed she wanted nothing but a professional relationship with Dr. Czr and that she had rejected his advances numerous times. Yet she had divulged personal matters in her life such as her induction into Yale's Skull and Bones Society, her mother losing her job, and her fiancé's infidelity. In addition, Dr. Pena shared with Dr. Czr a childhood story when her father, a formal army pharmacist, asked the judge at a custody hearing why should he pay child support when he knew his daughters would grow up to be prostitutes.
https://americandigitalnews.com/2018/05/03/pence-md-jennifer-pena-sexual-harassment-allegations-prescription-fraud-skull-bones-more/#.WvNfQTf_phE
http://armydocwhistleblower.blogspot.co.nz/
Several pornstars have died recently: August Ames, Shyla Stylez, Yurizan Beltran, Olivia Nova,Olivia Lua. Were any of them branded cult-slaves?

Was this part of an elaborate, exclusive, secret society recruitment program for the #deepstate? Mind controlled operatives, who lack empathy, are easily hypnotized to do anything and have no memory about it, and who will actually pay for the privilege in cash and collateral. They put them through pyschological "education" that is really profiling, then go so far as to measuring their actual brainwaves. At each level of testing, as they get closer to the core of the cult, they are being assessed for how much they are willing to do for their master.
Please peruse my other Nexium coverage:
https://steemit.com/conspiracy/@steveouttrim/is-nexium-a-mkultra-brownstone-operation
https://steemit.com/conspiracy/@steveouttrim/is-nexium-a-mkultra-brownstone-operation-part-2
https://steemit.com/politics/@steveouttrim/ny-attorney-general-steps-down-beat-4-women-links-to-nexium-weinstein-clinton
Hat tip to @thehoneybee for Tweeting about this story.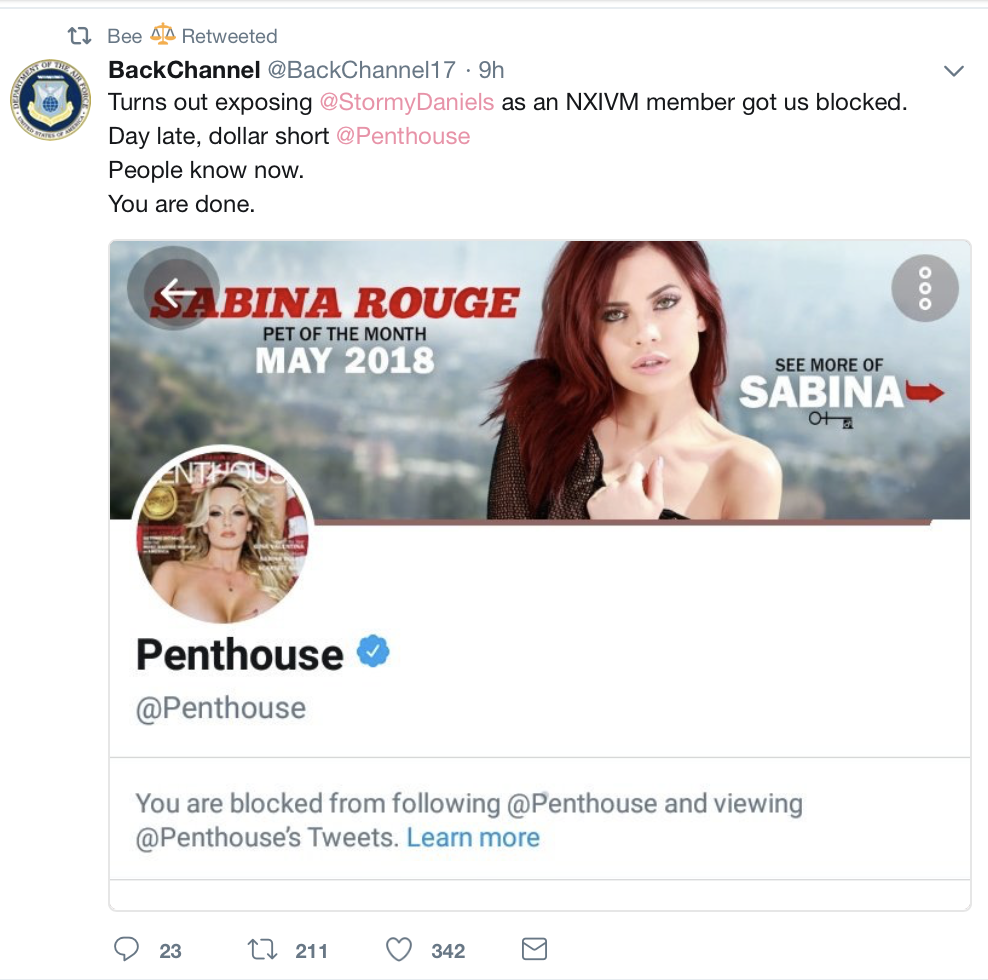 This video on the Chris Simpson channel digs into this some more: