The photo of the "stabbed victim" (fake) on the floor is all about The Hanged Man Tarot Card.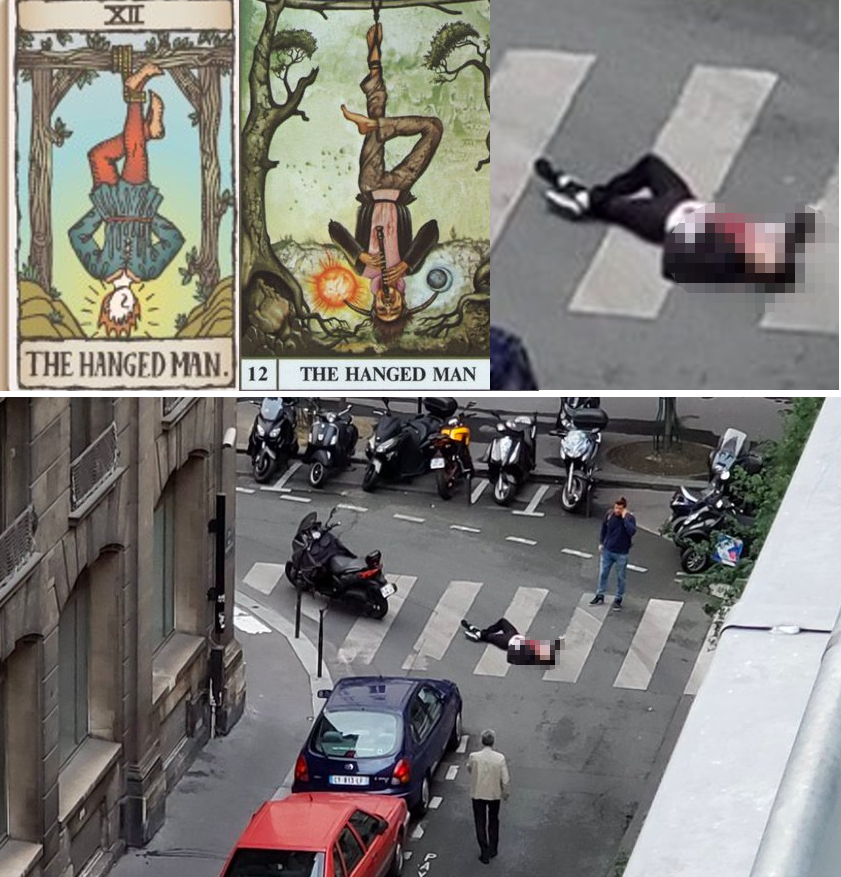 Curious that it is the 12th card on the deck and the attack occurred on a 12th Date (12/5/18).
Anyway, not the first time we see supposed victims of "terror attacks" laying in Hanged Man position. If you've been following my earlier posts you'll know it is a recurring feature in terror events to signal to those in the know that it is all staged.
The tarot card itself relates to Enlightenment and to an Higher Learning (being able to see these events for what they really are?).
The supposed terror attack is said to have happened at 21:30 (33).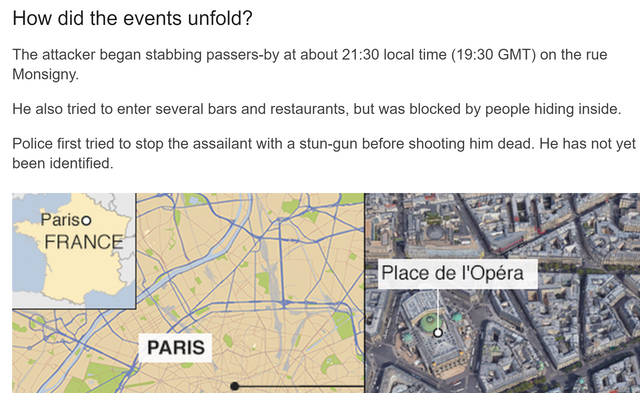 Source: BBC (but also all other news agencies report the same thing)
At 21:38 (Paris Time) this girl, probably a CIA plant, uploaded the video and pictures. Note there was still lots of daylight.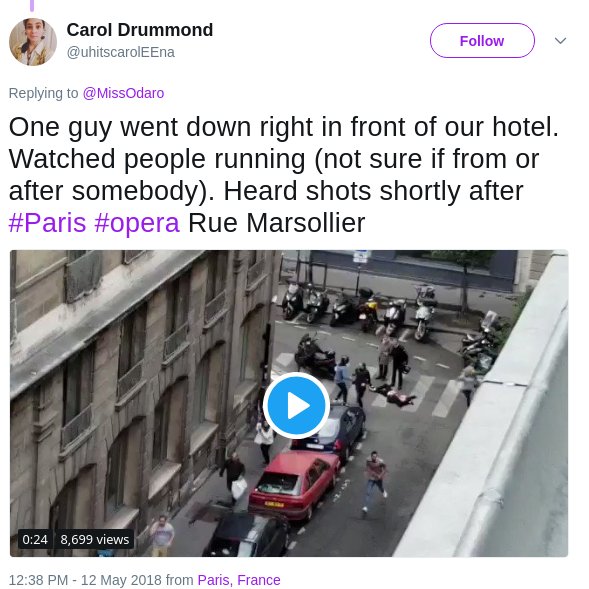 But look how dark it was at 21:43 (just 13 minutes after the supposed attack, and just 5 minutes after the girl uploaded the video). Such fast transition from Day to Night is impossible (unless Eclipse).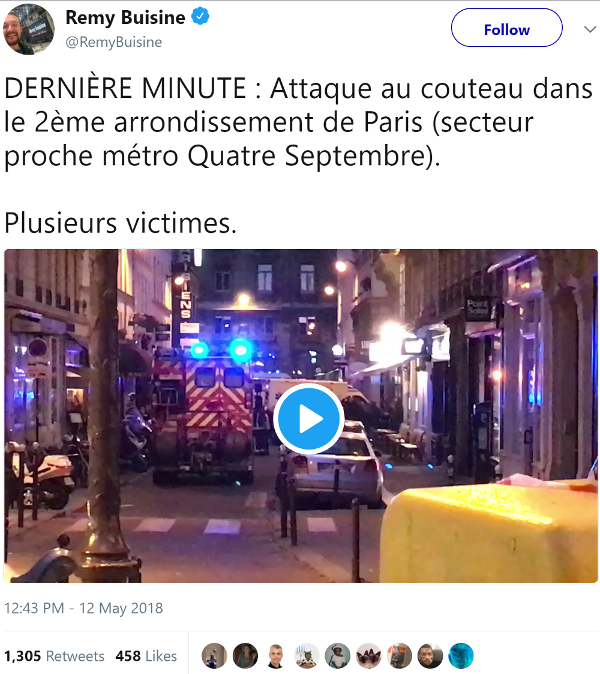 So it is safe to say that the daylight picture/ video of the attack were taken hours before 21:30. Probably filmed in the early hours of the morning when there was noone around (apart from their crisis actors).
There's probably more blunders and clues but don't want to waste too much time on this.
Yet another propaganda terror event for Tyranny at Home and War Abroad.
Of course ISIS have already claimed responsibility for the attack, but we know ISIS is an invention of the International UR Freemason Lodges (AlBaghdadi is from the same Hathor Pentalpha Lodge as Bush).
Macron wants to throw a few more bombs ($$$) in Syria I think.