COMMUNITY OF THE WEEK CHALLENGE - 10,000 SP up for grabs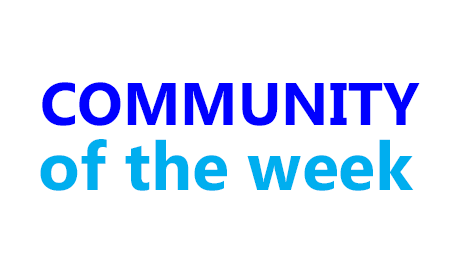 Communities are here, and it's looking groovy.

Now we must make the best of them, grow them, nurture them, and get the crowds flocking in.

That's the potential and the promise.

---
I believe Communities on Steem have four main uses...
.1. To help people find more relevant information to fit their interests.
.2. To encourage engagement amongst like minded folk.
.3. To improve retention on the platform through #1 and #2.
And the BIG ONE for me...
.4. To attract more people to the Steem platform, by providing the interest and social engagement that makes them want to try it out and stick around.
---
Curation

An important part of running a community will be the quality of the curation.
Rewarding the best and most relevant posts to gradually build up the overall quality and attractiveness of the Community.
This may not be a primary goal for all communities, but in terms of an overall 'upping the game' and increasing retention it is likely to play a key part for most.
Some communities are fortunate enough to have big curation partners - like @midlet's OnChartArt community with @ocd.
But for many, particularly smaller communities, lack of sufficient voting power may hold back their development.
---
Community of the Week

To help with this I am creating a 'Community of the Week' challenge and offering up to 10,000 SP delegation to one or more of the best communities each week.


This may be the whole 10K SP to one community, or I may split it between two or three communities.
The delegations will be awarded for a minimum of a week at a time.
This is all experimental and I don't know how much interest there will be so I will be modifying as we go along.
---
Judging Critera

As this is all pretty new there is going to be a certain amount of making it up as we go along, but these are some of the factors I am going to be looking at to start...
Number of Subscribers (& Members)

Number & frequency of posts

Quality & relevance of posts

Presentation of the Community (description, rules etc)
Then I will be looking to find out...
How the Community is promoting itself within Steem
And most importantly...
How the Community is promoting itself OUTSIDE of Steem to attract new people to join Steem and their Community.
---
How to Enter

To enter the challenge you must...
Register your interest in taking part in a comment below this or subsequent posts, clearly stating the name and hive address of your community
I will then start watching your Community.
The closing date for this first round of the Challenge will be 9pm UTC on Sunday 1 March.
Before that time, the Community Owner/Admin or one of the Moderators must make a post giving their responses for each of the Judging Criteria above.
That post must be titled Community of the Week Challenge entry for XYZ Community and the link must be added to your initial comment registering interest.
Include #communityoftheweek as one of the tags on your entry posts.
---
Rules

For now posts should be in English - although I will expand this if the Challenge takes off.
Posts should be concise responses to each of the criteria, rather than long essays. Evidence of external promotion should be included.
Communities should have a minimum of 20 subscribers to enter. Although I am open to persuasion if it is a very niche community.
Communities should ideally have a separate designated curation account to receive a delegation.
---
The Challenge will run as long as there is sufficient interest and it continues to serve a useful purpose.
I reserve the right to modify how the Challenge is operated as it progresses.
---
Let's get these Community Parties started...
---
---
[ graphic by @pennsif ]