The TeamNZ Mid-Week Post Delivery Service (10.10.18)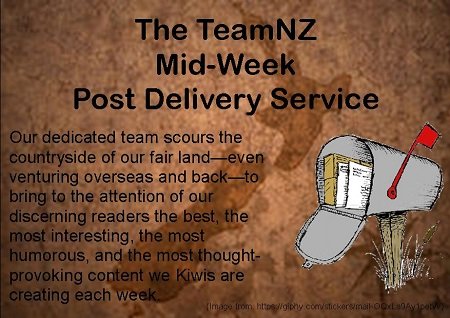 Delivered to you: 10 October 2018
TeamNZ Announcements
Things in this crazy Steemit world have settled down enough for us to resume posting as normal.
Although, because we have so few names left to introduce in our Kiwi Weekender publication, that will likely be on hiatus a little longer.
A quick look at the stats show we currently have 157 known kiwis in our list, with just 52 of those being even semi-active. Ouch!

This Week's Selection
What are the top reasons people drop away from Steemit? Got an opinion? Why not add it to the comments. It's always relevant to understand what is happening, and why, in order to try and stem the tide of leavers (especially fellow kiwis).
https://steemit.com/steemit/@conradt/why-good-steemians-leave-the-platform

It is always lovely to see some of our native wildlife caught on camera, and a great reminder of what a unique, special, and wonderful country we live in.
(Also, its great to see one of our hiatus posters back in action - so please do drop some encouraging comments for them!)
https://steemit.com/photography/@youvegotquail/kereru-366ee872ea77d
note: this post will soon close for voting

Check out this simple but lovely concept from the States. Perhaps it will inspire similar in NZ (started by clever Steemians, of course!). A version could easily be done for friends & family under the xmas tree.
https://steemit.com/teamnz/@tattoodjay/the-kindness-rocks-project

As always, you can see some amazing artwork created from photography.
https://steemit.com/photography/@frot/sometimes-i-get-carrried-away-and-just-go-to-far
note: this post will soon close for voting

Listen to and support great & original kiwi music.
https://steemit.com/dsound/@cjsound/20181003t105729086z-free-melancholic-dreamy-rb-type-beat-day-dream-prod-by-cj-sound
note: this post will soon close for voting

Post 6 - a special - by @quochuy
We couldn't resist adding this worthy post, by an @teamaustralia member who is always hard at work behind the scenes for @teamnz, via Discord, as well, and which we appreciate greatly. Please do show some good old kiwi support.
Listen to Pokarekare Ana, accompanied by the ukelele.
https://steemit.com/ukulele/@quochuy/jerxuckb
note: this post will soon close for voting

Remember, only registered Kiwis using the #teamnz tag will call our special voting bot to your posts, and please follow our @teamnz profile to keep up-to-date on all the news and plans we have for our community.
Be on the look out for the bot in one version or another: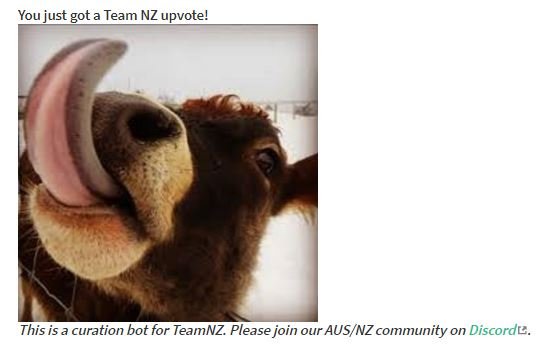 If any fellow kiwi wants to find us all, here is the invite: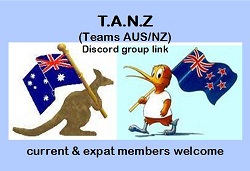 You need to come in to register for our upvote bot, and the in-server ANZUB bot.