The Crazy things we do for.. Life
Chapter Four - The wild men clamour
All the way from Southern to Central Europe in Romania, Moldova, Serbia, Greece, the Republic of Macedonia, Sovenia, Croatia, until your feet rest in Bulgaria, the masquerade spectacles referred mainly to Italy and the island of Sardinia could be tracked down the old continent. The Italian Mamutones are popular for their black wooden masks, waist bells and fur-coats. The Vihanera festival in Cantabria, Spain gathers the Zaramakos every first Sunday of January. Austrian Perchten and Hungarian Busójárás, the Zvončari in Croatia...by the time one traces them in Poland and Slovakia, the tradition will reveal its roots back in time even before the Indo-European migrations on the continent. The custom is generally thought to be related to the Thracian Dionysos cult in the wider area of Thracia.
"If you ever saw [the kukeri], they're just too amazing," says Gerald Creed, an anthropology professor at Hunter College and the Graduate Center, CUNY. "They monopolize the senses. You can't look away."
Rachel Brown for National Geographic, Surreal Pictures Show Bulgaria's Masked Dancers Warding Off Evil Spirits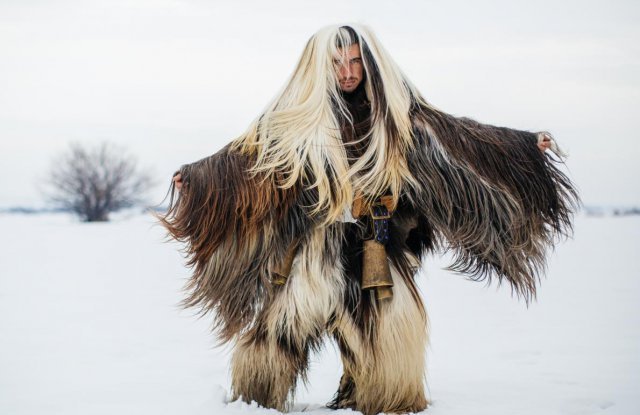 Kalofer long hair goat costume
For those of us keen to spend Time exploring knowledge on habits, traditions and cultural backgrounds, I have a special moment of delight with fingers and glances running hastily through the pages to detect yet another impressive entry around, which a festive crowd could be gathered together to share… Time.Images of signature music, dances, cuisine and most refined wines are the good company to keep despite we are now going to jump straight into the 40 days of the Christmas Lent. Don't be deceived! It is not the entire country's population that would be keen to restrain from meat and dairy products, oh, not at all. On a more important note, fasting in Orthodox country is the least about food temperance. Kuker's deep rooted pagan rituals somewhat decidedly accompany the Orthodox mainstream leading all reasons to a sound confusion.
The word 'kuker' comes from Latin ('cuculla,' meaning a 'hood') and it denotes a folkloric ritual monster, a man dressed in an elaborate suit of fur and ribbons, feathers and beads. These kukeri wear carved wooden masks with the faces of beasts and birds; hanging heavy copper or bronze bells around their waists as they dance and jump in arcane rituals intended to dispel the evil spirits which might otherwise bring loshotiya, or ill fortune, to a community.
Darmon's Bohemian Blog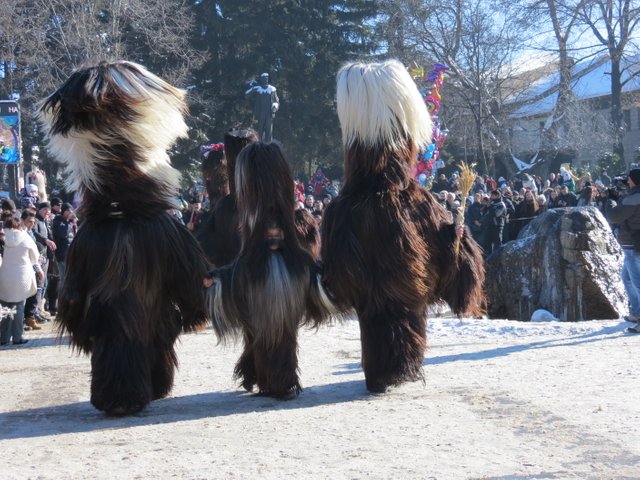 Bansko Kukeri
From Sardinia to Portugal, pre-Christian winter masquerade rituals still have deep roots in Europe. After all, even in an age saturated with artificial light, there's plenty of dark to ward against. For those in search of an experience that others might overlook, Bulgaria's many regional differences set it apart from the crowd.
Masked men
An admirable art of dancing with costumes and bells that weigh about 220 lbs or 100 kg. The masks are usually constructed from wood and covered in colorful yarn threads, fur, animal teeth, beads, and horns.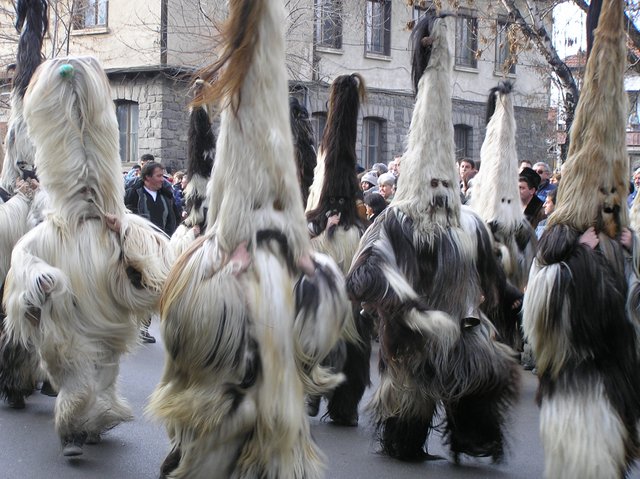 Razllog Kukeri
Watch them live in Bulgaria
The 3-day Surva Festival, held in the region of Sofia gathers tens of thousands of people flock from all over the country at the end of January. Naturally, the ski resorts of Bansko and Razlog, book their festivals around January, the 1st in the intention to offer a unique New Year's celebration to the guests and tourists who have chosen this winter destination. Quite a scenic celebration could be experienced in the Rhodope Mountains villages at the beginning of March. The mountain peaks and the beautiful black-and-white traditional houses make a splendid natural background for the Kukeri monsters walking in the crowd and touching people with ash covered hands.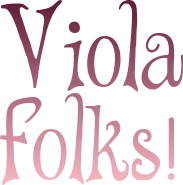 Popular superstitions on the Balkan was our chat topic covered by @zen-art talking live Barbarela… In my country superstitions are a tight system of community perception upgraded to national philosophy on the matter. A splendid add up video tale, offered here Chasing Away Evil Spirits in Bulgaria for you to enjoy the moment of wild clamour garnished with a delicate guide through the rituals - also a part of our national philosophy stand.
I hope, this read finds you in good mood and ...Health. Be happy and practice more fun making before the glorious Christmas day!
Consider reading about other common peculiarities in this part of the world in The Crazy Things we do for... Life by @ravijojla. Chapter 1 Chapter 2 Chapter 3
Yours,



On an also important note...
Please consider these most amazing and supportive people as witnesses:
@c0ff33a / @derangedvisions - @enginewitty
@surpassinggoogle / @steemgigs - @yehey
@curie / @markangeltrueman - @good-karma
@therealwolf - @thekitchenfairy
@jatinhota, @guiltyparties, @noblewitness and
VOTE!
Thank you very much!

This logo was made by @penderis