The Crazy Things we do for... Life
Chapter Three - The swaying halva
With half of the world already very deep into the fore Christmas routine of decoration design works and early gift wrapping – yes, the advertisement department pushed it late October this year – a good thought to have some extra fun while presenting my country got a firm grip and wouldn't release. Standing in front of such an opportunity and also an intriguing challenge, I could only expressed myself more or less in the following emotional contest:
Pheeewww…Let me tell you about the Easter season!
For those of us keen to spend time exploring knowledge on habits, traditions and cultural backgrounds, I have a special moment of delight with fingers and glances running hastily through the pages to detect yet another impressive entry around, which a festive table could be set to gather families and close friends together to share… Time.Images of signature music, dances, cuisine and most refined wines are the good company to keep despite we are now going to jump straight into the 40 days of the Easter Lent. Don't be deceived! It is not the entire country's population that would be keen to restrain from meat and dairy products, oh, not at all. On a more important note, fasting in Orthodox country is the least about food temperance.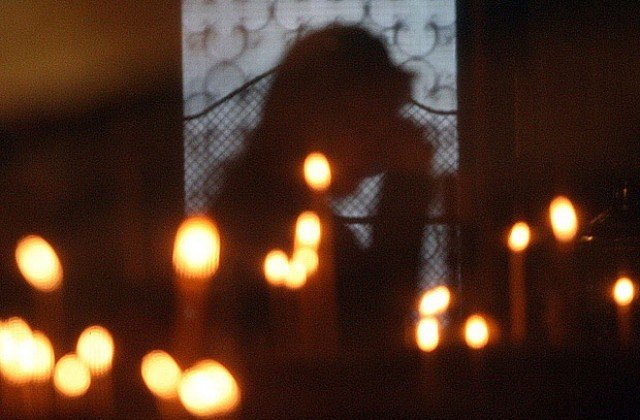 Forgiveness
The importance of being…consistent. At some certain point in time, we'll find ourselves into the seventh Sunday before Easter. I would usually have a knot in my stomach the previous evening, trying to remember all the occasions I'd ask forgiveness for. As it is about showing mercy and compassion and strength to forgive the others particularly intensive during the 40-day Lent. I have some poppets who see a good opportunity in this to set another diet mode. Pretty compatible with the upcominge summer bikini days, isn't it? Nah, missing the point! Good luck anyway!
Сирни заговезни Sirni zagovezni (also called Sinitsi and Sirni pokladi) takes place seven weeks before Easter. The celebration takes place on Sunday, as that was the day of Christ's resurrection. Believers go to (Orthodox) Church early in the morning. Traditionally, the children ask for forgiveness from their parents, just as the parents ask the same of their grandparents. The youngest people ask for forgiveness from the oldest, then the elders ask for forgiveness from those who are younger. According to tradition, participants wear masks and celebrate the carnival at home. It symbolizes the victory of light over darkness (the coming of spring).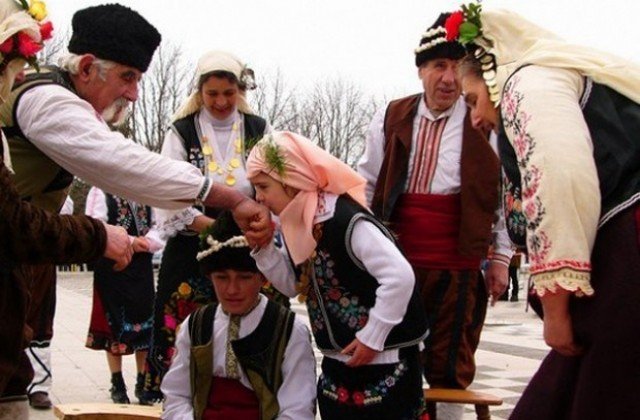 No pressure once we learn to be more patient, control words and know how to show forgiveness. Back in the earlier days fore-Easter time was a joyful game for us the children as grandpa would bring Бяла халва – Middle eastern confectionery with whole peanuts in it – and hang it on a thread to sway while we would insanely try to catch it mouths only. NO HANDS ALLOWED! This is cracking up, we call it Хамкане.
If your teeth are dear to you, our tradition allows to use a hard boiled egg instead of the go-to-see-your dentist Oriental delight. Now, there is some key important implication of this traditional ritual on the entire year for the winner, but beats me if I remember it. The common excuse to enter a church in my country is FOR HEALTH, followed by wedding and death on lower positions. It wouldn't be a great surprise if Bulgarians appear to apply the Health-argument it in the swaying halva adventure too!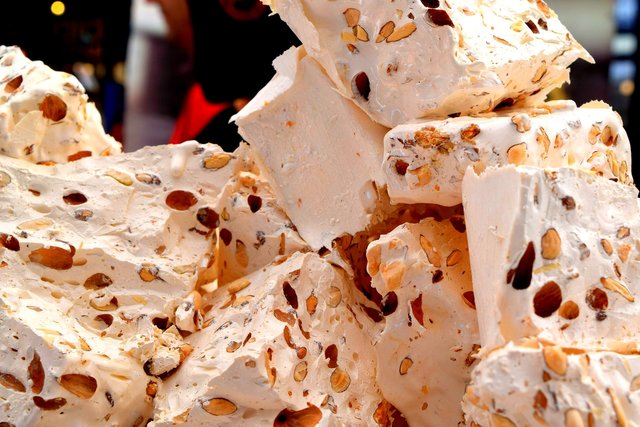 White halva
Voila, folks! It's time to pull down some more myths about the Bulgarians. Not that we want to avoid or somehow ignore our General Practitioners' expertise, we just prefer to rely on certain pagan leftovers skilfully melted into our Orthodox Christian practices when it comes to our Health. Remember the toasts in our Chapter One?
Наздраве!
Directly translated, this means
To Health!
You also may happen to remember
@zen-art
talking about superstitions on the Balkans in our latest
Barbarela
… In my country superstitions are a tight system of community perception upgraded to national philosophy on the matter. Wilst memory is well refreshed now, I suggest you check the fun I was talking about in
The Swaying Egg
video allow yourselves to enjoy the moment of tremendous laughing - also a part of our national philosophy stand.
I hope, this read finds you in good mood and ...Health. Be happy and practice more showing mercy and forgiveness before the glorious Christmas day!
Consider reading about other common peculiarities in this part of the world in The Crazy Things we do for... Life by @ravijojla. Chapter 1 Chapter 2
Yours,



On an also important note...
Please consider these most amazing and supportive people as witnesses:
@c0ff33a / @derangedvisions - @enginewitty
@surpassinggoogle / @steemgigs - @yehey
@curie / @markangeltrueman - @good-karma
@therealwolf - @thekitchenfairy
@jatinhota, @guiltyparties, @noblewitness and
VOTE!
Thank you very much!


This logo was made by @penderis