My Request For You to Support @son-of-satire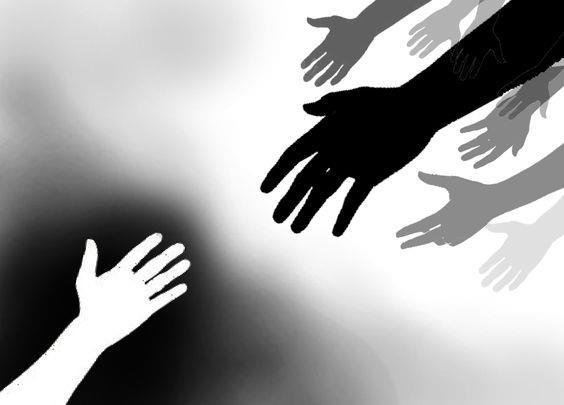 Source
Do you believe that anybody deserves a chance?
I do... and that includes fellow Steemit users whom I frankly don't personally know. Of the very little I do know it seems that we have opinions that both converge and diverge from each other.
This is fine. I believe in the right to think freely without consequence.
...
One of the harder things to do in this world is to reach out, to bow one's head and to show humility.
I know this because in spite of all the failure and doubts in my life - I remain one of the prouder persons that I know.
Not proud enough to deny my failings but a little too proud to reach out.
I'll add that to the list of my failings someday. Maybe today.
...
---
What those of us in need actually need shall differ from person to person - and the nature of our needs shall change also.
What @son-of-satire needs right now is a roof over his head - and he also needs some money to not end up homeless.
You may see his sheepish appeal for such here. He asks if Steemit is still a community that looks out for one another.
I don't know the answer to that - but I like to believe that there are persons on this platform who are inclined to tip their hats to those in need.
Such could take the form of a donation to his cause. You can also upvote and resteem his post.
What I have personally done, besides write up this article for his benefit (and I frankly don't know how I mustered the willpower to do so, considering my recent track-record - maybe I got just an ounce of purpose to pursue in writing this), is hunt down each and every post AND comment that @son-of-satire made in the past seven days - and upvoted them at 100%. Unfortunately I was not at 100% but every little helps... And I feel that its the most worthwhile use of my voting power in a while.
The nice thing about this is that you can do this too - You can hunt down his posts and comments in the past 7 days and can weigh in on this person's future. If just a hundred of us do this - that will add up - and if only a few heavy-hitters tip their hats his way - we would handily answer this person's question and demonstrate that the Steemit community is indeed alive and well! Also resteem his post (and this one too - especially if you don't feel inclined to post an appeal of your own) - and maybe even post an appeal on his behalf. It would be a good deed for the day. :c)
Hmm... Since the deny payout option seems to be missing in action... I hereby pledge to also donate any and all payout upon this thread (and derivative comments) to @son-of-satire's cause. Actually - that should work out better.
Shine on.