Hot on the heels of our Kickstarter article, we're going to try something new for this series and highlighting a much more recent advertisement campaign. In this article, we're going to take a look at a campaign from a website that may hit close to home for our professional readers.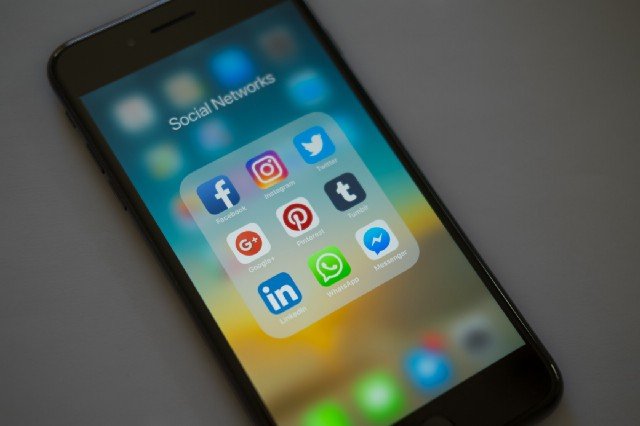 Tracy Le Blanc showing us his critical suite of Social Apps
LinkedIn has become one of the most prevalent ways to connect with other professionals in our field. Not only does LinkedIn recognize this, but they celebrate it within their platform, featuring business news and a job board for companies seeking professionals in their related field. It has become a hub for hundreds of millions of working professionals and businesses, yet LinkedIn saw they could connect professionals of all fields, not just the white-collar.
In one of their more recent campaigns, "In It Together", LinkedIn decided to focus on users outside of their typical demographic.
Instead of focusing on workers with typical, office-based careers, LinkedIn turned to those who would use their system in the ranching, dancing, and even martial arts industries using charming commercials with a black and white aesthetic.
At first, LinkedIn launched this campaign for their core markets of Atlanta, Los Angeles, Philadelphia, and San Francisco. However, it has now received the "global treatment" by reaching from here in the states to India and even Australia.
Not only did they use external initiative, LinkedIn introduced this marketing campaign to their internal staff with a microsite involving them in the project. The employees could write in why they were 'In it' and select other employees to be featured. This culminated in an employee being selected to be featured as part of the campaign, and all the physical offices hosting massive vinyl installations displaying pictures of the most powerful messages given by the campaign.
"A few months ago, we started asking ourselves and our members "what are you in it for?" "It" is work and everything associated with work, and the answers are as unique as the over 500 million members on LinkedIn."
Melissa Selcher, Vice President, Brand Marketing and Corporate Communications with LinkedIn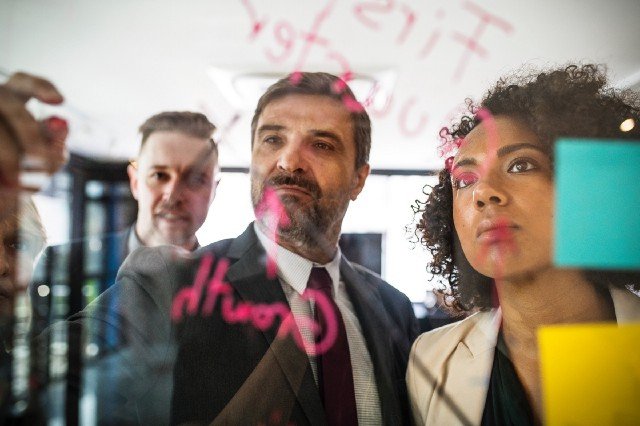 We can draw on a lot from this campaign.
Nearly all of us in the industry use LinkedIn as our method of researching potential employees, finding business partners/clients, and even to promote discussion on our own projects. The stories we gather, the lives we make, and the people we meet all coalesce into a feeling of relation we have for these social media sites, and as a species we are drawn to familiarity.
LinkedIn utilized this need for connection by showing business professionals from all fields that they are also welcome on this network that was dominated by office based careers before.
This opened the floodgates for LinkedIn's demographics and made people of all career types feel welcome.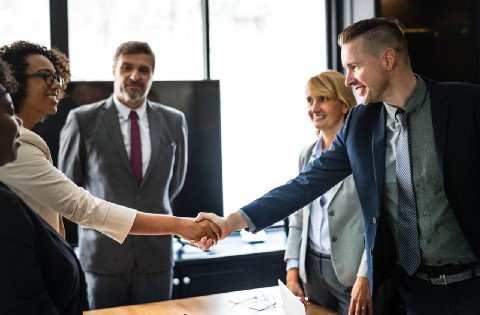 You have more potential clients than you think.
Depending on the service or product that you provide, there's a good chance you have your target market on lock. You know exactly whom to pursue with your advertising campaign, and yet having a target market is both a blessing and a curse.
LinkedIn saw a perfect atmosphere to widen their borders and bring in all walks of life to show that professionalism isn't four corners and a desk. It's an attitude and mentality that unites us.
Could they have catered to the office working demographic again?
Sure.
Would they have gotten a few new users?
Probably.
Instead, they used this opportunity to reach out to entirely new groups of people and gave themselves an entirely new, additional demographic. With one simple campaign, they've now opened their client base up to millions more.
So, what can be learned from all of this?
Look outside your target market to groups in similar situations and ask yourself, "Can they benefit from what we are offering as well?"
Make a list of reasons someone outside of your typical clientele could be interested in your system. The list may be a lot longer than you think and provide a great opportunity to attract an even larger crowd.
Tell a story that potential clients can relate to.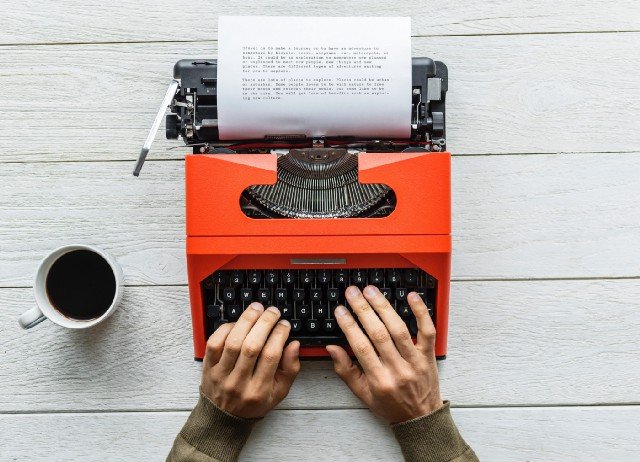 Writing that story on a typewriter? Optional
Here's one that many ICO's can take note of.
When you sell a software product, you can't sell just the software. You have to convince the customer of the lifestyle it could bring them, the convenience it provides, the ability to pick it up and quickly master it, and all of the benefits in between.
What better way than to introduce them to others who have used your product to better themselves?
You've seen the ads yourself daily.
People proclaiming a product was easy to use, or how the service helped free them from some form of mundanity, or an app helped us get car insurance so fast that it takes longer to download the app, etc.
Think about how LinkedIn ties this into their business model with the assumption made of their platform.
"We're easier to connect to other professionals," is a statement that rings out from the tone of their commercials, to their branding, and even to the idea that these are all business owners looking to network in a world that grows ever more connected by the second.
Ask people why they're there.
Some backstory about myself: I used to be a bartender.
The biggest way to increase your tips as a bartender, asides from making a mean drink, was to get people talking about their day. One of my coworkers told me, "Every word the customer says adds another penny to your tip jar."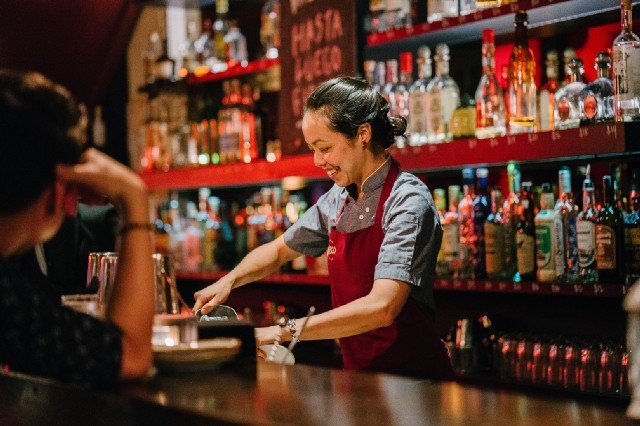 Not me in this picture, though I'm starting to feel thirsty. Anyone up for a drink?
It's advice that sounds greedy at first, but it's meant to simplify two principles of nearly all business in life.
The first is that people become more comfortable when they speak about themselves and will engage with you more.
The second is that it takes both time and patience to reach that point. A few pennies seems like a pittance in the short term, but it can build into a fortune if given time to nurture it.
It all starts with asking what interested them in your project.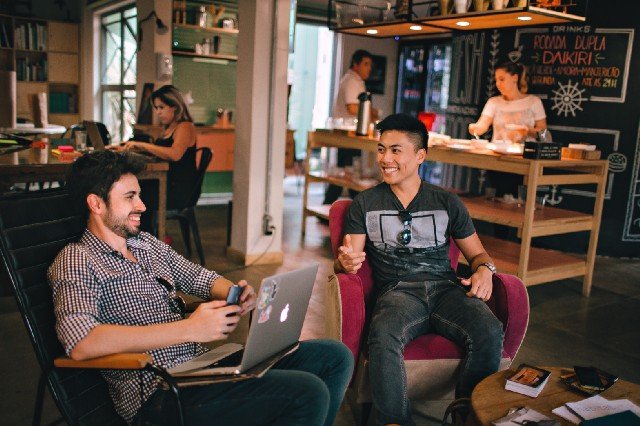 This helps build both community and camaraderie within projects. Just like those pennies in my tip jar, your project will grow in value the more your customers engage with both the services and people around them. It takes time to reach this point, especially with projects that don't have an immediate value to customers. That's where the patience and having a solid team dedicated to community management comes into play. With a team of professionals engaging with your community, it should be easy to ensure your future clients are comfortable with the platform and ICO process.
That's exactly where we help out here at Ngaged.
Our team of professionals are skilled with social media management, and passionate toward seeing excellent products realize their potential within their following. We're devoted to building your community, helping create one of the most crucial building blocks of your ICO's success. If you're interested to learn how your social communities become your biggest source of superfans by spreading word of your product, feel free to reach out to us!
As a thank you to our readers, we're offering a special pricing on our community management service for new clients. Mention this article for $1000 off your first month when you sign on with us. We look forward to discussing how we can help take your community to the next level.
Thank you for joining us today! If you're hungry for more, take a look at our other articles featuring lessons learned from babies selling water, to how your ICO could be a kickstarter in disguise. Stay tuned for our next article, and hit that follow button to keep informed on our latest and greatest features.

You can also catch us at https://ngaged.io , at our Twitter handle @Ngaged_io, or by networking with us on LinkedIn at https://www.linkedin.com/company/ngaged.
See you next time!
About the author:
When not writing down his knowledge for others, Derek spends his time helping build up successful, disruptive technology companies. He has assisted with building companies in 3d printer manufacturing, crypto trading, blockchain training, and consumer portfolio tracking softwares. Now, Derek brings his expertise to the ICO space with lessons and ramblings for any willing to listen.