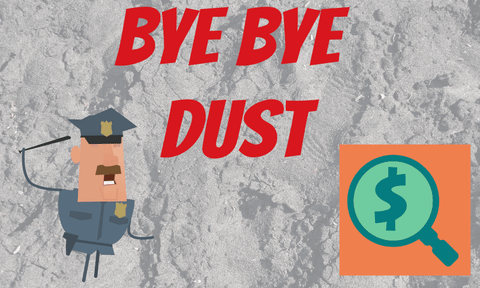 Source
Hi everyone,
Lately there has been a lot of talk of "dust votes"; the fact that if your upvote to a comment is less than 0.03$ , is simply disappears like dust in the air. You can read all the details in this well-researched post by @thedarkhorse.
The good news is that @davemccoy and @danielsaori have created something amazing to fix this problem!! It's called @dustsweeper :)
you will have your dust taken care of automatically. It's a friendly, simple to use bot that looks out for the newbies and minnows, and makes sure that you get paid from the votes that have been cast for you, no matter how small.
You can read more details in their post, but in a nutshell, you just have to send 1 sbd or steem or more to @dustsweeper and they will take care of the rest!
There is no membership fee whatsoever, but there is a charge of $0.014 SBD for every dust vote we cast. That is half of the value of the upvote of $0.028. The way we keep track of it is that you send about 1 SBD/STEEM or more, we double the amount and keep the balance on hand.
What a great way to help those of us who struggle to have our upvotes really mean something!!
Thank you so much @davemccoy and @danielsaori for creating such a helpful and selfless bot!! And by the way, @danielsaori is also running for witness, so please consider casting a vote in his well deserved direction :)
Cheers :)

Proud Member of :