Life is a matter of choices, and every choice you make makes you. John C. Maxwell (source)
This article is about choices we have here on Steemit.
Some people choose to ignore spammers, scammers and plagiarists, saying it's not their job. I don't agree. It's everyone's job! If we want a clean and safe place for us, we all have to do something. Ignoring them will not make them stop or change their behavior.
I've been approached by friends asking me how to report fake accounts and spammers and this made me realize some people have no idea how or where to do it.
You can report these users HERE Click the link, fill out the form and let @steemcleaners take care of the rest.
For those of you who are new to this, please read Steemit FAQ to learn about what is considered as spam, plagiarism or abuse.
Examples of spam comments include (but are not limited to): "Nice post"; "I like your post"; "Nice picture"; "Good song"; "Great story", etc. source
@curie has a very good example of how to leave good meaningful comments:
tell the post author what in specific you liked about the post, why you liked it and/or how it made you feel. source
Did you know that you can be rewarded by @steemcleaners with steem for reporting spam and plagiarism?
So it's up to you! Are going to tolerate and ignore those not respecting the rules or are you going to take action?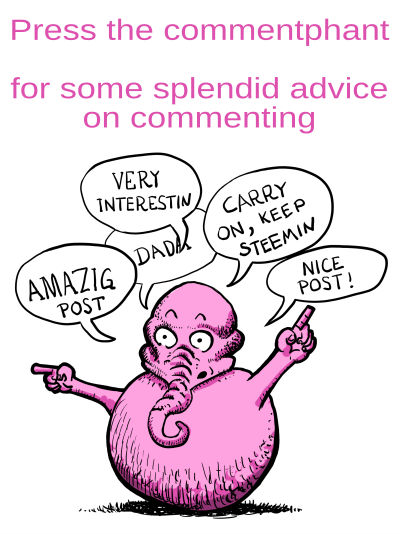 @katharsisdrill had a great post called Some splendid advice on commenting!
Visit the post and get the code, you can use it for free!

Do you use eSteem?
eSteem is a Mobile📱& PC💻 app. for Steem with great features. Also, you get Incentives posting through eSteem apps.
eSteem Spotlight; eSteem provides rewards for it top users in Leader Board with most Posts, Comments and Highest Earners.
---