Invitation: The ecoTrain Slack Community Is Now Open To All! Make new connections and get more support and engagement for your own work. COME AND MEET US AND LIKE MINDED PEOPLE!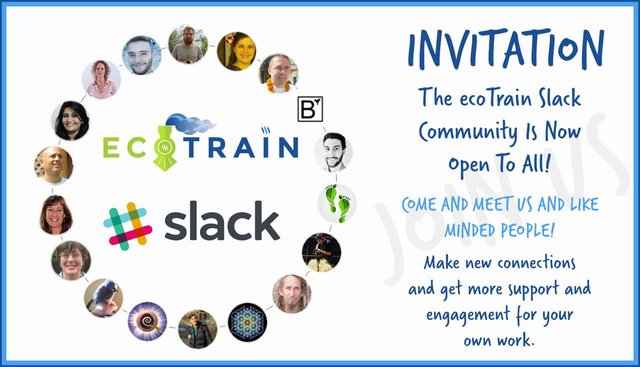 As you may know, the ecoTrain passengers have been meeting up, chatting and supporting each other on our Slack App / Website. Until now this has been a private area for ecoTrain passengers. Then two days ago I had the idea to open up the Slack community to you all so that you can join us, meet each other and get some more support and engagement for your own work. We know how sometimes it feels like its hard to meet other like minded people, and so you might just find our little community a breath of fresh air.
The motto of the ecoTrain is "Supporting anything that helps make the world a better place." If this resonates with you, please do come and join us!
Slack is an easy to use community network system that offers many useful features to help us connect and talk with each other in either public channels or private messages.
We invite you to join us, using the invitation link provided below and meet like minded people. We hope that is the start of a blossoming community that can share, exchange, and support each other.

---
Please note you do not need to enter your personal information.

Please simply use your Steemit user-name as your Slack user-name and the rest is optional.


---
Thanks for being here with ecoTrain!
We are a small community that support each other because we love what we write.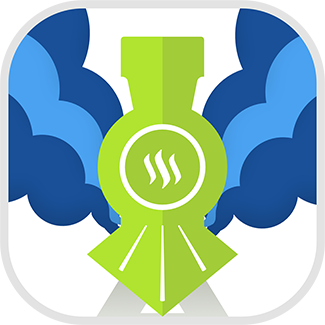 ---
If you are new to Steemit, love to write, and would like to join the ecoTrain community please email me on [email protected]