This is the French translation of page 50 of "Phill from GCHQ" by @katharsisdrill - You can find the English version here.
Finde die deutsche Version hier.

---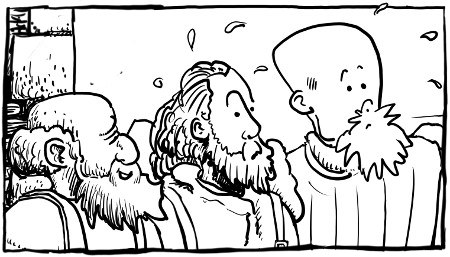 @katharsisdrill a commencé à publier sa bande dessinée Phill From GCHQ sur Steemit en octobre 2016.
À ce jour, il a déjà publié 50 pages.
Ceci est la page 50, traduite en français.
Les STEEM DOLLARS seront reversés à @katharsisdrill.
Phill du GCHQ - Page 50 - Une fille canon et complètement folle
Aujourd'hui, nous sommes de retour en compagnie de Phil et de Gwendolyn Knight avec sa petite bande de de païens. Phil, semble-t-il, a changé de style, et Morty reçoit de mauvaises nouvelles.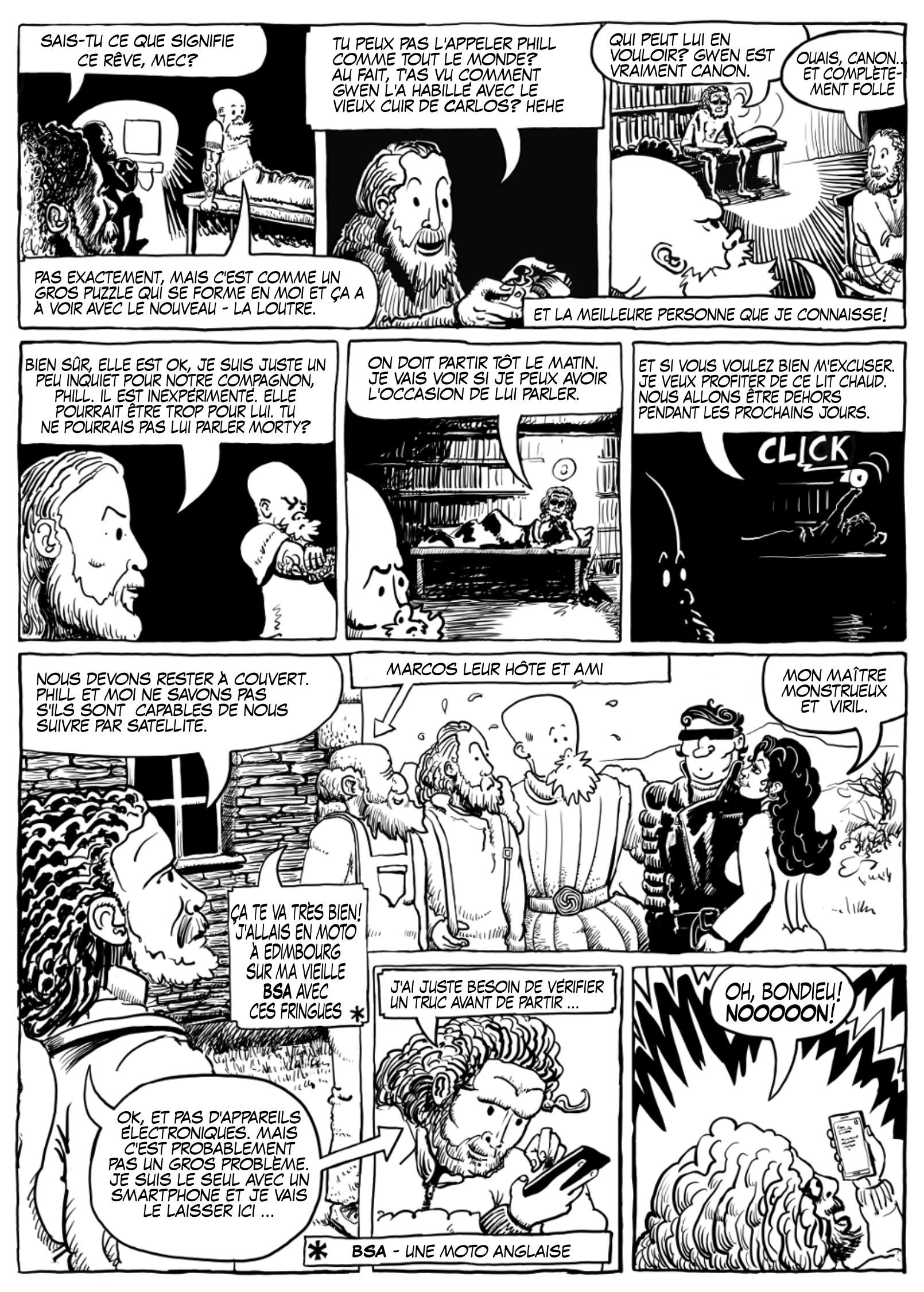 Licence CC-BY - Illustrations originales et scénario de @katharsisdrill.

BSA, fabricant de motocyclette anglaise
BSA signifie "Birmingham Small Arms".
C'est une compagnie qui a été créée a Birmingham en 1861 pour fabriquer des armes.
BSA a aussi fabriquer des bicyclettes, des voitures et des moteurs d'avions
Mai BSA est surtout connu comme fabricant légendaire de motocyclettes, au même titre que Triumph et Norton.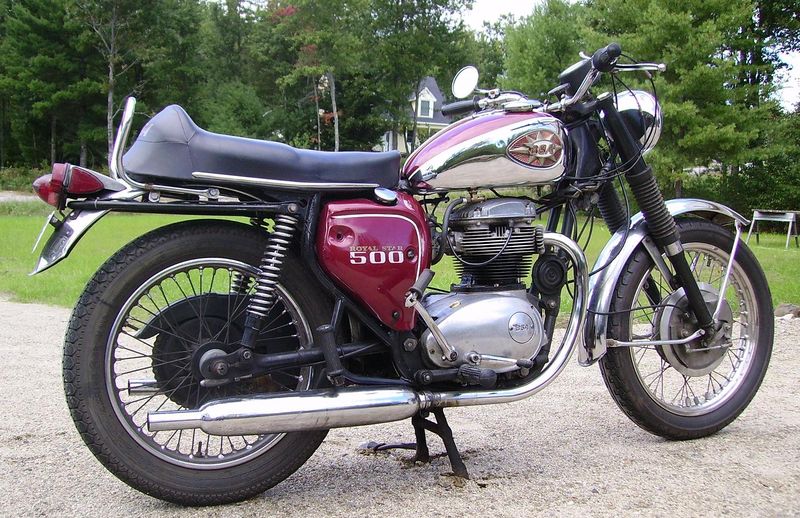 Une BSA Royal Star, 1969
source: Wikipedia


Premier album:
Deuxième album:
---
Si ça vous plaît, votez et suivez @katharsisdrill et moi-même @vcelier pour ne manquer aucune page.