Phill du GCHQ - Page 49 [Français] - La Brume Pourpre

This is the French translation of page 49 of "Phill from GCHQ" by @katharsisdrill - You can find the English version here.
Finde die deutsche Version hier.

---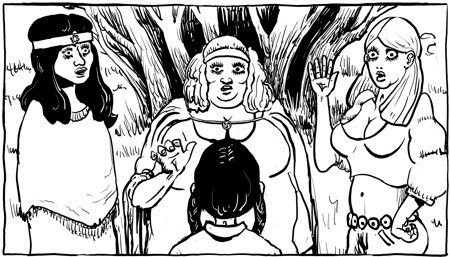 @katharsisdrill a commencé à publier sa bande dessinée Phill From GCHQ sur Steemit en octobre 2016.
À ce jour, il a déjà publié 50 pages.
Ceci est la page 49, traduite en français.
Les STEEM DOLLARS seront reversés à @katharsisdrill.
Phill du GCHQ - Page 49 - La Brume Pourpre
La paraphrase de Shakespeare continue - Le futur Premier ministre du Royaume-Uni a une petite conversation avec trois sœurs étranges. Mais dans la dernière image, nous rencontrons de nouveau des personnages connus.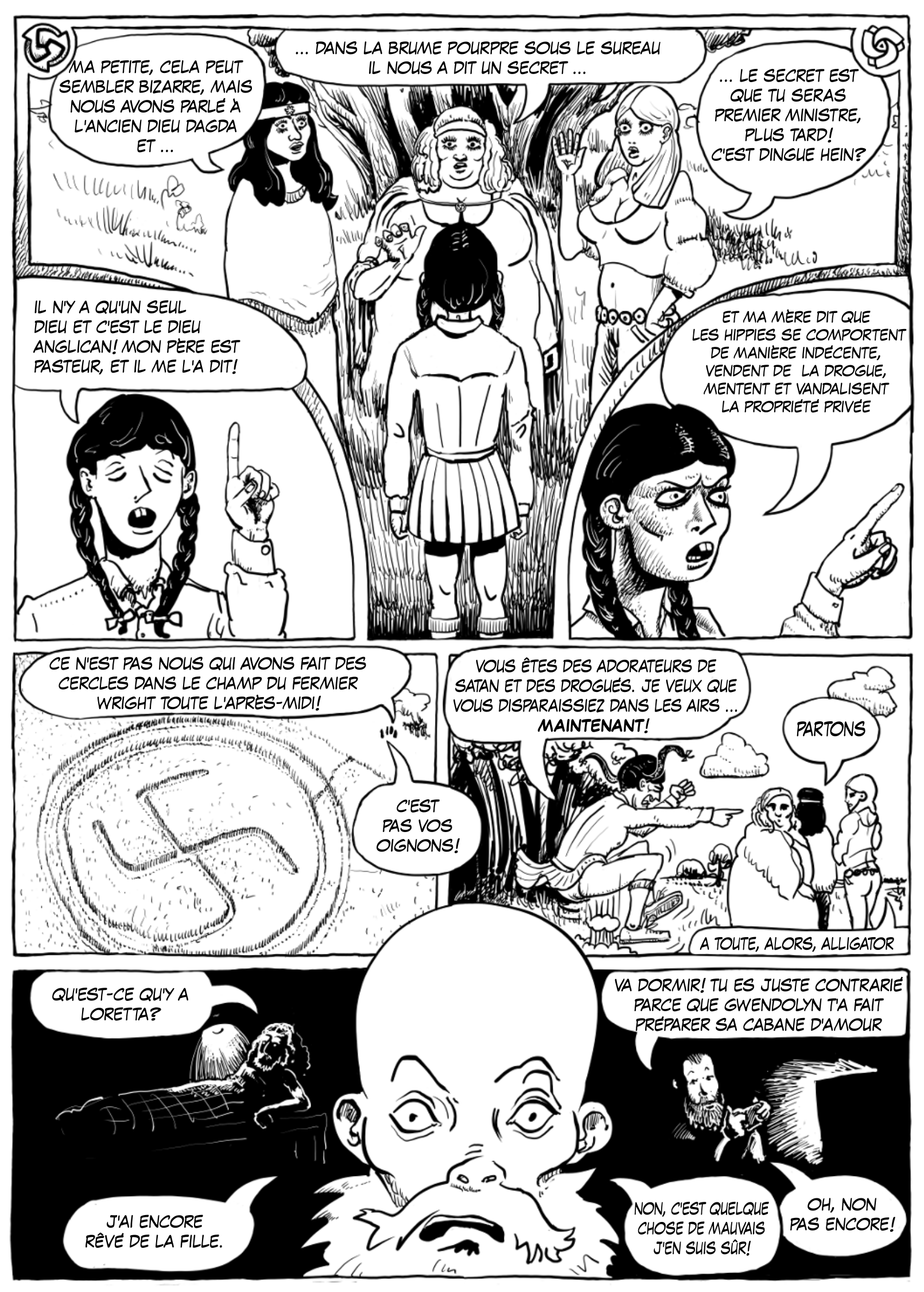 Licence CC-BY - Illustrations originales et scénario de @katharsisdrill.

La Brume Pourpre: en anglais "Purple Haze"
Purple Haze est bien entendu une chanson de Jimi Hendrix.
Purple haze all around, don't know if I'm coming up or down
Am I happy or in misery, whatever it is that girl put a spell on me
Brume pourpre tout autour, je ne sais pas si je monte ou si je descends
Suis-je heureux ou dans la misère, en tout cas cette fille m'a jeté un sort
A toute, alors, alligator
J'ai trouvé assez bonne cette traduction de l'expression anglaise "See you later, alligator".

Premier album:
Deuxième album:
---
Si ça vous plaît, votez et suivez @katharsisdrill et moi-même @vcelier pour ne manquer aucune page.